The Green Lantern HBO Max series that is in the works excites Arrow actor David Ramsey who plays John Diggle.
While discussing how the series finale of Arrow will tease its own Green Lantern, Ramsey offers up he's really excited about the HBO Max show.
"I've talked to Greg [Berlanti] about it, and they have a great plan. It sounds fantastic," Ramsey told TVLine. "People are champing at the bit to see this universe, to see this military corp come to live-action, and I'm among the people who are so excited."
While David Ramsey may be appearing as a member of the Green Lantern Corps in the Arrow season finale, it seems as if the Green Lantern HBO Max series will be its original own separtate thing.
"It's great for television, man," he continued. "I mean, people are going to be really stoked about this show."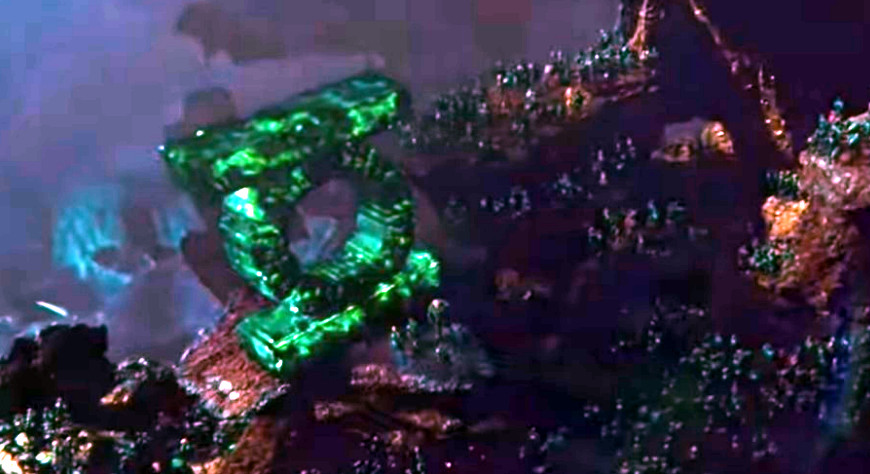 Green Lantern HBO Max series is "unlike anything seen on television"
Details for the show include that it's going to span several decades focusing on two stories about Green Lanterns on Earth as well as one in space and will even go into the Sinestro story, as revealed by HBO Max Head of Original Content Sarah Aubrey at the recent 2020 Television Critics Association press tour.
The Green Lantern HBO Max series is also described as "unlike anything seen on television" and may have been teased in the Crisis On Infinite Earths Multiverse teaser that showed footage of Oa as part of Earth-12.
A live-action Adam Strange series is also being developed.
"Both of these original DC properties we'll be creating for HBO Max will be unlike anything seen on television," said Berlanti in a previous statement. "An anthology series of cautionary tales set in a world where superpowers exist, and, in what promises to be our biggest DC show ever made, we will be going to space with a Green Lantern television series, but I can't reveal any more about that just yet."