Ray Fisher says Geoff Johns, a writer and producer on the upcoming Wonder Woman 1984, gloated to him about casting and using a new Cyborg in Doom Patrol, which follows Fisher also alleging that Johns threatened his career.
Following the statement from Warner Bros. that said Ray Fisher wasn't cooperating with the Justice League investigation, Fisher fired back and tweeted that wasn't the case and has recently released a fifteen-minute video on Instagram live where he continues responding to WB's statement among which includes new allegations against Geoff Johns who is a producer on the DC Universe Doom Patrol series, produced the Joss Whedon Justice League movie, produced and helped write the script for the upcoming Wonder Woman 1984 and is heavily involved with DC having been the former chief creative officer and president.
Fisher says when the new Cyborg was getting cast (Joivan Wade) and used in the Doom Patrol DC Universe streaming series, Geoff Johns gloated to him about it.
See below.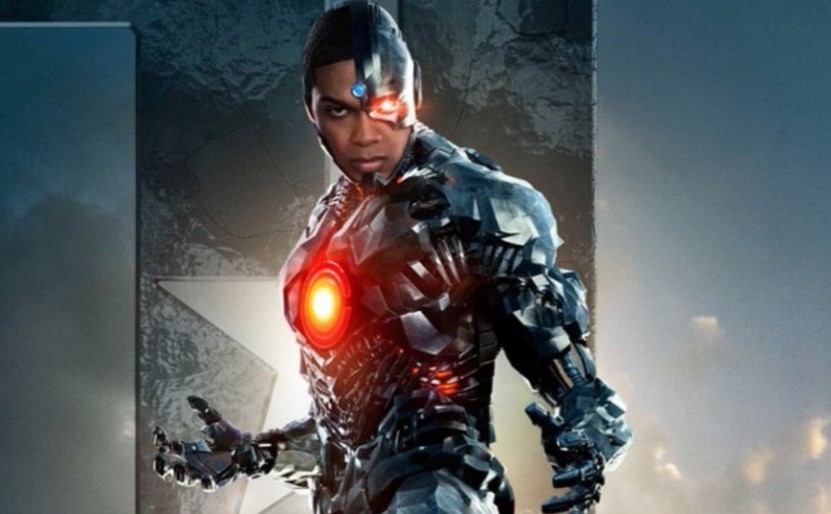 Ray Fisher continues to respond to Justice League investigation claims
The video also sees Ray Fisher offer a rebuttal to the statement released by Warner Bros. that Walter Hamada, the head of DC films, was the one who wanted to "elevate [Fisher's] concerns to WarnerMedia so they could conduct an investigation" as Fisher offers he spoke "in great detail" with Hamada and wanted WarnerMedia to be let known about the problems, but instead, the investigator that was used reported to Warner Bros. Pictures and not parent company WarnerMedia. Fisher also doubles down in that it was Hamada who did want to throw Whedon and Berg under the bus because the pair were no longer involved with DC while Johns is still actively involved. Fisher has stated Hamada wanted Fisher to recant statements made about Johns but not about Whedon and Berg, which is something the statement from Warner Bros. denies.
"[Walter Hamada] and I talked in great detail about Joss Whedon. We talked in great detail about Geoff Johns. We talked in great detail about Jon Berg. And his excuse for the situation with Geoff Johns was, 'Well, Ray, I worked with Geoff on Shazam!, I don't really think he would do that sort of stuff or be that sort of…'

And I go, 'Walter, you weren't there. I'm telling you, you weren't. You were not there when the man used back-channel communication to call me into his office and made the veiled threat to my career. You weren't there for that.'

I said, 'You weren't there when Geoff Johns contacted me in 2018, a year and a half after Justice League, while I was shooting True Detective to gloat, using back-channel communications, to gloat that there would be another Cyborg being used in the DC Universe in a show that he was producing.'

I said, 'Walter, you weren't there for those things. You can't tell me about it.'

And so finally when we got to the heart of all that stuff, and I realized that clearly this is a situation we're in – Walter was attempting to protect Geoff Johns because of his continued business partnerships. Such as Wonder Woman 1984. Such as whatever other projects that they may having coming down the pipeline – I ended up saying, 'Listen, this is just what I need.' And so when he wanted more specifics about what was said and who said it, I refused to give him such specifics. I said, 'Walter, this is sensitive information.' I said, 'The people that have stories to tell need to be protected, and so he did not escalate the situation."
Fisher continues with the mention that he had a two-hour conversation about the issues with the vice-president of Warner Bros. human resources (HR).
"I received a phone call from the head of HR, the vice-president of HR, and the vice-president of labor relations from Warner Bros., I had a two-hour initial conversation with them where I detailed beat for beat, gave them names of people they should interview, all of these things. The fact is I have so many details that I can put to these stories, and I am willing to do it face-to-face."
Ray Fisher's video can currently be found on YouTube.
This isn't the first time problems with Geoff Johns have been spoken about as YouTuber Grace Randolph claims Johns is not well-liked within the industry, backstabbed Zack Snyder on the Justice League movie, and is the real reason and is responsible why Ben Affleck left both the Batman role and The Batman movie; Johns has also been blamed for problems with David Ayer's Suicide Squad.