Gal Gadot thinks Wonder Woman could beat Godzilla in a fight, though it should be said she already lost the battle on HBO Max and in theaters.
The actress recently appeared on Jimmy Kimmel where she talked about her pregnancy, and Kimmel joked that he heard Wonder Woman 3 is Wonder Woman vs Godzilla.
"I know there is going to be a third Wonder Woman movie," said Kimmel. "Wonder Woman versus Godzilla, I believe. Is that the working title?"
"Really? Who told you that?" Gadot responded with a big laugh.
"I have some sources at Warner Bros. Who would win in that fight? Wonder Woman versus Godzilla?" questioned Kimmel. "I have to believe Wonder Woman. Yes?"
"You said that but I would say the same thing. Yes," responded Gadot.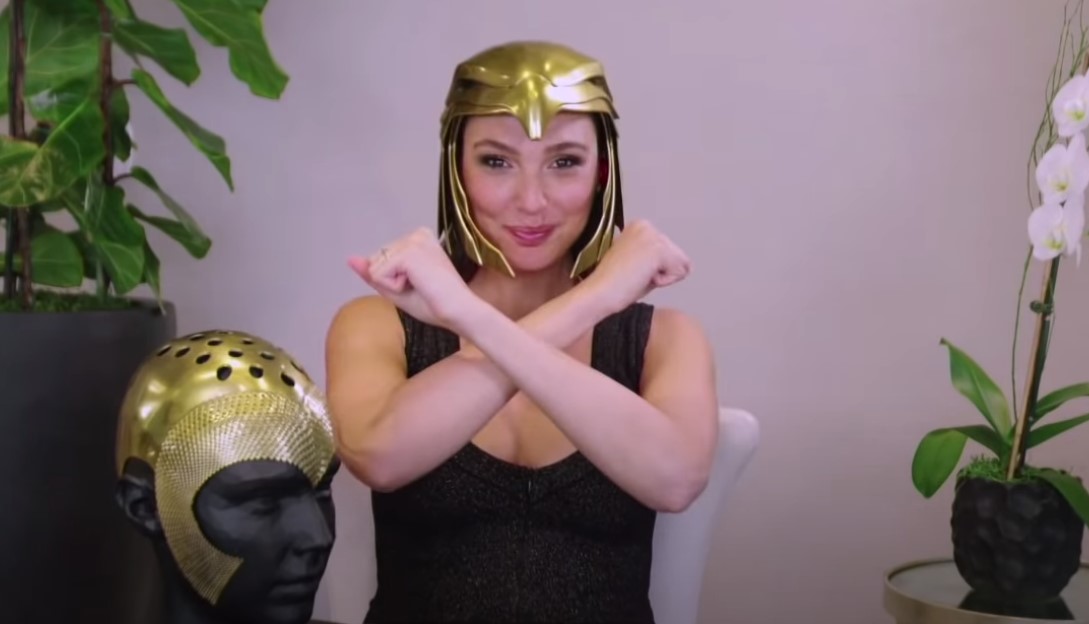 Who wins: Wonder Woman or Godzilla?
Gal Gadot also revealed that she has a prop from Wonder Woman 1984, the helmet from the new Golden Eagle costume. Watch below.
Regarding Wonder Woman 1984 versus Godzilla vs. Kong, WW84 didn't stand a chance as WW84 only brought in $166 million in theaters in December while GVK has brought in almost $400 million worldwide.
HBO Max has also confirmed that presently Godzilla vs. Kong is its most-watched movie, beating both WW84 and Zack Snyder's Justice League in terms of viewership.
We can also add that since Wonder Woman ditched the sword and shield in WW84 because the weapons are too violent, that WW wouldn't stand a chance against the King of the Monsters.
Wonder Woman 3 has no release date but is said to be in development with director Patty Jenkins also slated to return; however, prior to WW3, it has been reported Gal Gadot and Patty Jenkins will first release their Cleopatra movie, and Jenkins is also set to develop a Star Wars movie for Disney.
Gal Gadot on Jimmy Kimmel: