Similar to the comic book story, it's being rumored the Flashpoint movie will feature Aquaman vs Wonder Woman.
Grace Randolph expands upon the rumor offering she heard that the rumors are true and that Flashpoint may feature Aquaman vs Wonder Woman to wipe out the Justice League, but that Gal Gadot and Jason Momoa would need to agree to appearing in the film.
In the comics, the Atlanteans and Emperor Aquaman are at war with Wonder Woman and the Amazons with their war causing massive death and destruction to the Earth. Wonder Woman and the Amazons have conquered the British Isles, while Aquaman and the Atlanteans have sunk the rest of Western Europe.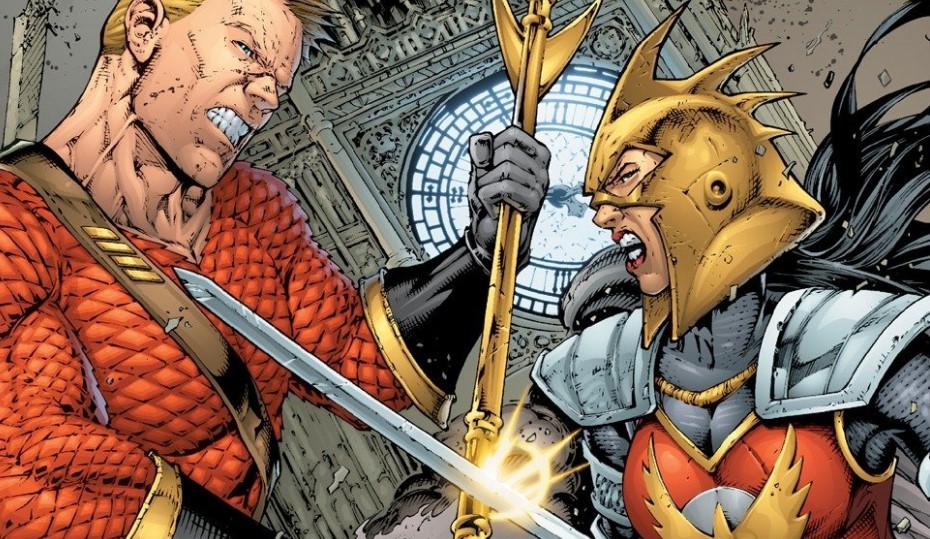 Flashpoint not a straight adaptation of the comics
Director Andy Muschietti recently revealed that his take on The Flash movie won't be a direct adaptation of the Flashpoint comic book story but will be a "different version of Flashpoint than you're expecting."
The writer and executive producer behind The CW DC shows, Marc Guggenheim, also referred to The Flash movie as Flashpoint, and Guggenheim also confirmed it was Warner Bros. who requested Ezra Miller be used in the Crisis In Infinite Earths crossover.
In addition, sources over the Summer that filled me in about the DCEU appearing in Crisis also told me some sort of DCEU reboot is taking place involving Matt Reeves and Robert Pattinson's The Batman, James Gunn's The Suicide Squad, and J.J. Abrams taking on Green Lantern and Superman with a new and younger actor to fit with the Pattinson Batman (Abrams and Reeves are best buds).
Additional rumors also offer Mirror Master will be in Flashpoint and that Jessica Chastain may be eyed to play Reverse Flash.
Flashpoint has an official release date of July 1, 2022 with Ezra Miller starring as Barry Allen and The Flash.