Kevin Feige might be so desperate that The Marvels starring Brie Larson looks to be ripping off the billion-dollar Barbie movie.
We all know how Feige loves to play follow the leader when it comes to Warner Bros. and particularly Zack Snyder, as Feige played copycat by announcing Captain America: Civil War following Snyder announcing Batman vs. Superman (confirmed by the Russos).
It was also Snyder who was going to go with the Multiverse first in his planned Flashpoint movie, so Feige went with the Multiverse in Spider-Man: No Way Home.
Or how about that the big bad of Snyder's movies was supposed to be Darkseid, and in the comics Thanos is a Darkseid ripoff (confirmed by Jim Starlin) who Feige went with for The Avengers movies.
Feige also changed Eternals into a wannabe Snyder Justice League film, and now looks to be playing copycat with Blue Beetle by going with the woke version of Nova in the MCU.
Don't forget, Barbie includes a Snyder Cut joke, too.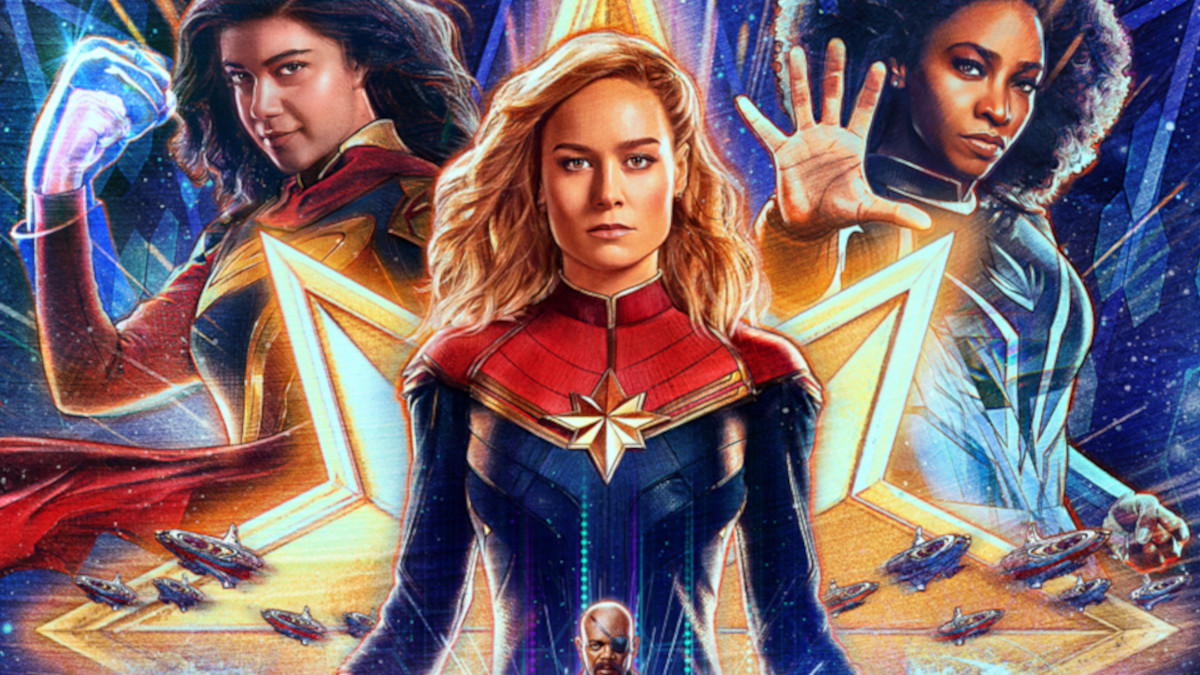 The Marvels rumored to have a musical scene
So it wouldn't be out of the question that Feige would probably know Barbie would have some sort of musical number and incorporate something similar into Captain Marvel 2, The Marvels.
The rumor about The Marvels first having some sort of musical scene first came out back in December of last year, where the rumor offers Brie Larson is married in the movie to Park Seo-joon's Prince Yan.
As I put it forth, more than likely it could be a marriage of convenience, as maybe Carol Danvers is forced to marry Prince Yan for some reason.
Well, apparently that is exactly what is happening.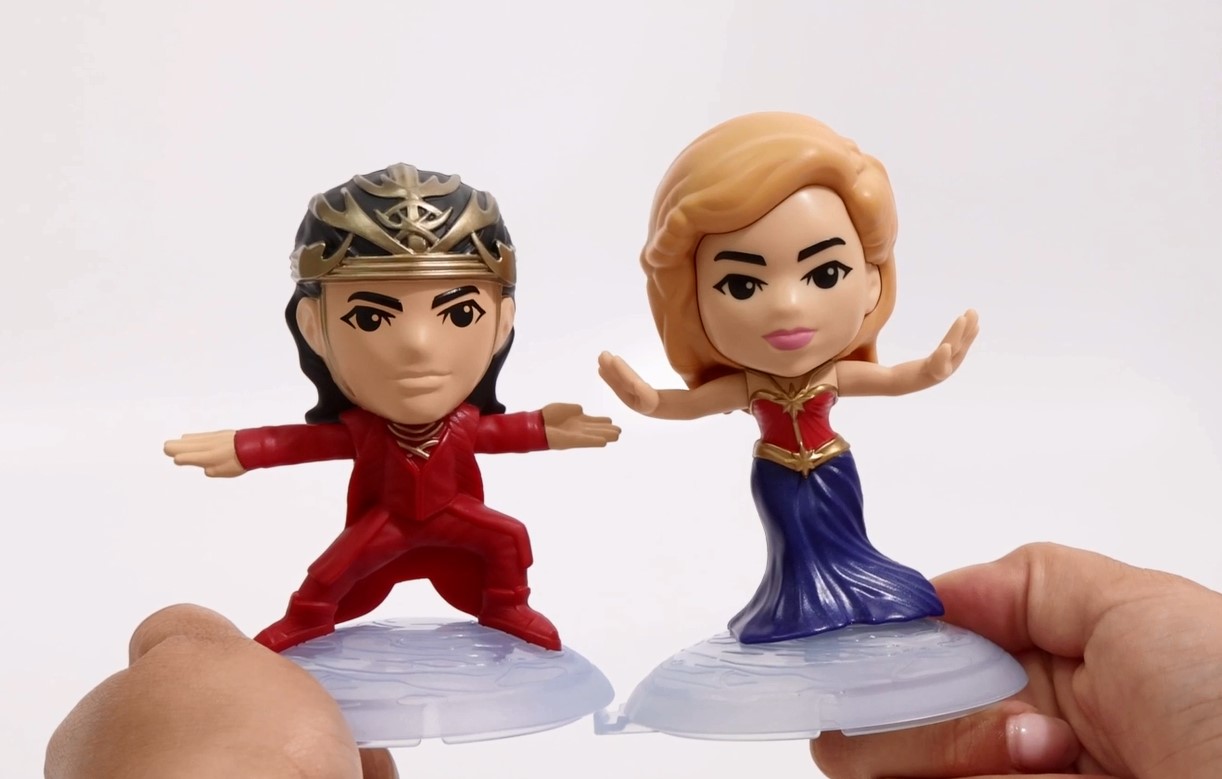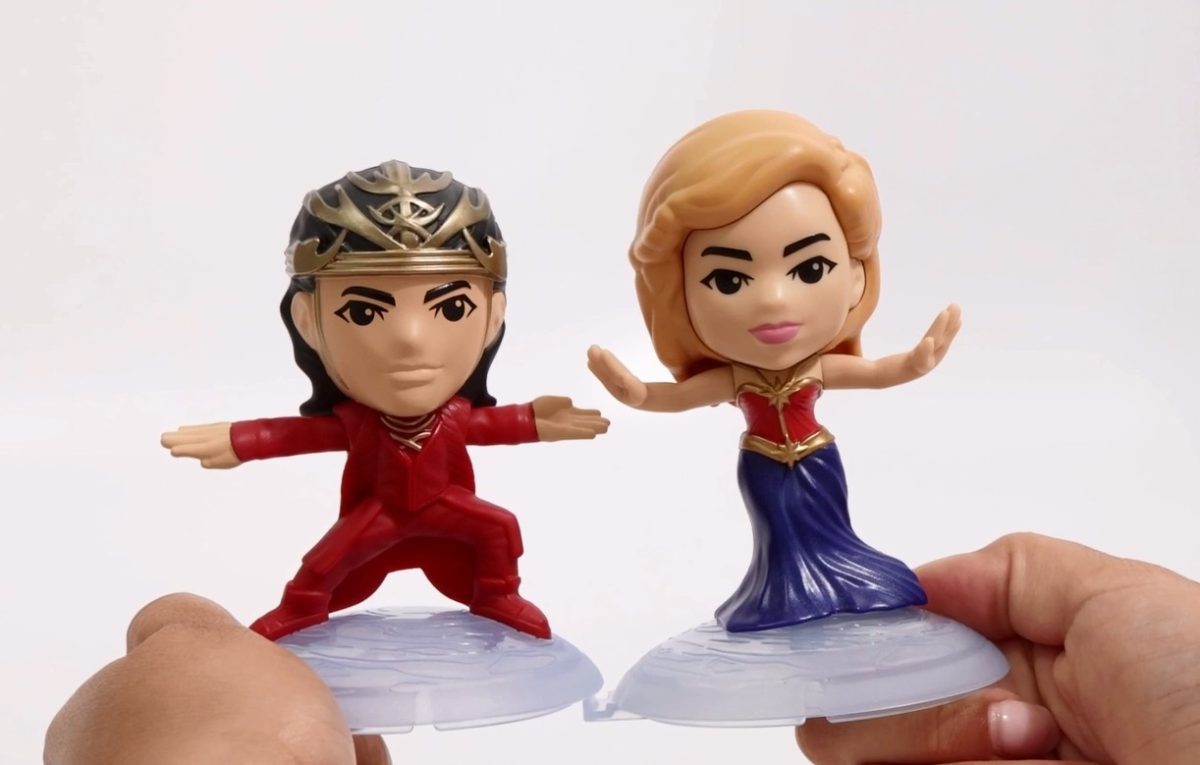 McDonald's will serve The Marvels Happy Meals
Thanks to merchandise from McDonald's that has already been officially revealed, toys for The Marvels Happy Meal reveal none other than Princess Carol with Prince Van.
The rumor offers The Marvels will have some sort of singing scene as Park Seo-joon is said to be playing Carol Danver's husband, Prince Yan, a leader of a "musical" planet where everyone communicates on the planet by singing songs.
But that's not all.
Apparently, in the Marvel Comics, Prince Yan has a history with Carol Danvers where the custom of his planet is to allow only the women to choose their spouse, and the kicker is that it doesn't matter if the spouse consents or not (sounds similar to WW84 where Steve Trevor's new body couldn't consent), so that means the man has no choice.
In the comics, Carol Danvers helps Prince Yan and Lila Cheney by fighting for Lila, as neither one of them want to get married. So Carol wins, becomes Yan's bride and gives Prince Yan the right to choose his wife. In order to become King, Prince Yan needs to marry, so Tic volunteers, and then when married and Yan becomes King, he abolishes the custom.
#TheMarvels McDonald's Happy Meal with Prince Yan and Princess Carol pic.twitter.com/GhZUaVhm6i

— Cosmic Book News – Matt McGloin (@cosmicbooknews) August 7, 2023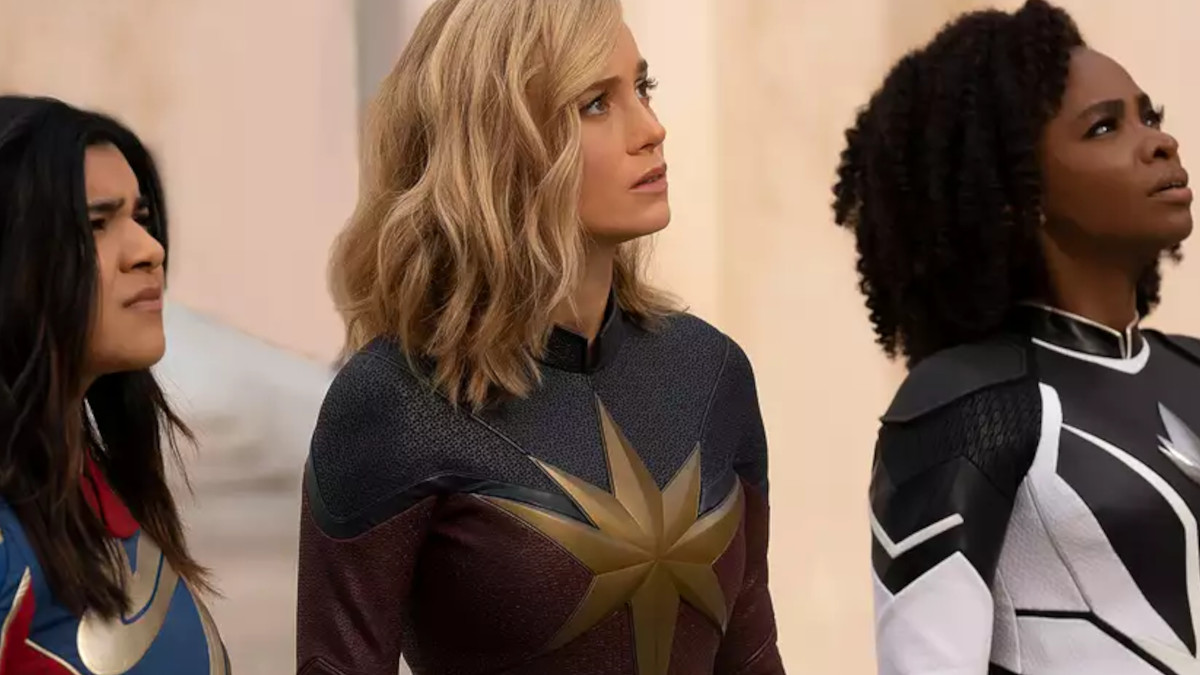 The Marvels: Men marry women without consent
So it appears in The Marvels, Brie Larson is the princess bride in a scene involving a musical number where Brie Larson eventually ends the planet's custom of having men marry women without consent. What a hero.
It's similar to Barbie as not only is there singing in Barbie, but Barbie also makes the men look like complete fools, whereas in The Marvels, the entire planet of singing men who aren't allowed to consent sounds like complete fools.
Princess Carol Brie Larson is also probably a nod not only to Princess Barbie and such but all the Disney princesses, so again, much how Barbie targets little girls with the dolls and singing, Feige is hoping to do the same with The Marvels and Brie Larson –and McDonald's. Eat up.
(Editor's note: Jeremy from The Quartering does not have permission to use this article.)