The early reviews for Marvel's woke Eternals movie have hit Rotten Tomatoes and they aren't all that favorable as the score is currently less than both Black Widow and Captain Marvel, both woke movies recently released as part of the MCU.
With 39 reviews currently accounted for, Eternals only has a Rotten Tomatoes score of 72%, which puts it in line with Black Widow (79%), Captain Marvel (79%), The Avengers: Age Of Ultron (76%), Iron Man 3 (79%), Thor: The Dark World (66%), Thor (77%), and Iron Man 2 (72%).
As it stands, Eternals is tied with Iron Man 2 for the second-worst Marvel movie at Rotten Tomatoes, both following Thor 2.
What should also be pointed out is that barring Infinity War and Avengers: Endgame, Marvel has had three out of four releases in the 70% range: Captain Marvel (79%), Black Widow (79%), Shang-Chi (92%), and Eternals (72%). Marvel has since basically dropped Brie Larson and the "Captain Marvel" title from its sequel, The Marvels, and also dumped the writing and directing team; Black Widow also saw that Scarlett Johansson lawsuit, and because of the cast that are a part of Shang-Chi and Eternals, China won't be releasing those movies, which will hurt the flicks' box offices big time.
As I said over two years ago, the wokeness is destroying the MCU and it is currently happening (further proof: X-Men are outdated because the title has the word "men").
Update: Rotten Tomatoes score is now at 63% with 90 reviews in.
Update #2: RT score now Rotten.
Original article continues: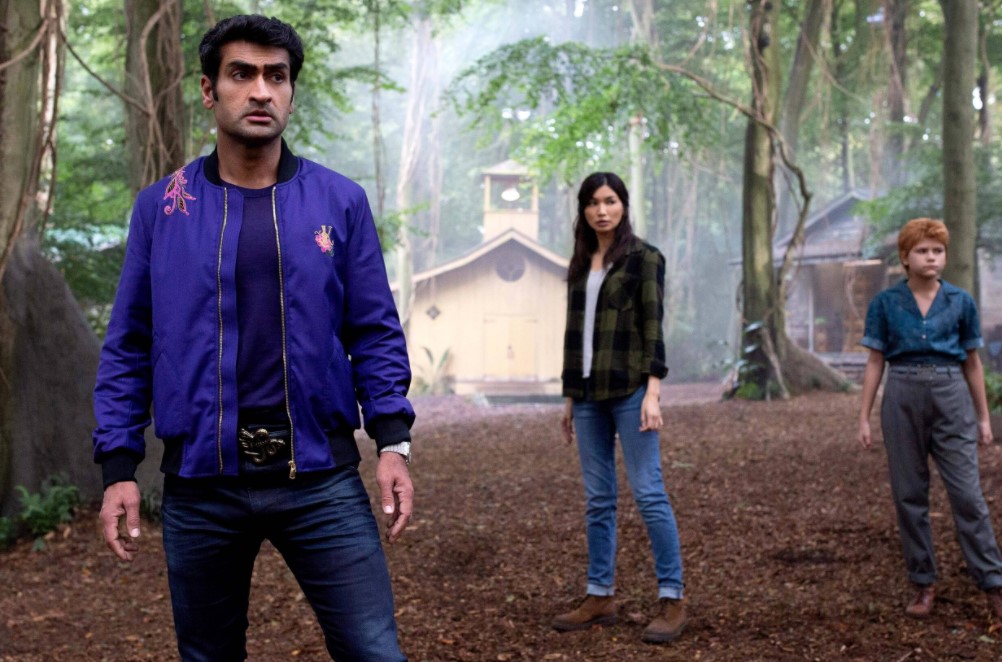 Eternals reviews offer it's a big mess and disappointing:
Regarding what the reviews have to say about Eternals, here are some highlights:
– A convoluted cosmic misfire and one of Marvel's dullest efforts in years.
– The weight of complicated exposition weakens the energy of Eternals a little too often. It's at its best when the focus is on the Eternals recreating their family — the humor of it and the passion when they fight for each other and the things they love.
– Eternals may not be the worst of Marvel's movies, but it's undoubtedly the most disappointing.
– Boy, does this patchy, paceless film go on for an eternity.
– It's constantly engaged in a kind of grit-toothed authenticity theatre, going out of its way to show you it's doing all the things proper cinema does, even though none of them bring any discernible benefit whatsoever to the film at hand.
– Eternals' shows Marvel making the same mistakes (generic superhero characters, dull effects-driven action, making the entire film a prologue for the sequel, etc.) as its rivals.
– You walk out in the depressing realization that you've just seen one of the more interesting movies Marvel will ever make, and hopefully the least interesting one Chloé Zhao will ever make.
– One of Marvel's most ambitious movies in years is also one of its weakest since "Thor: The Dark World."
– It's not exactly boring – there's always something new to behold – but nor it is particularly exciting, and it lacks the breezy wit of Marvel's best movies.
– Eternals is a mess.
– Can't these movies do anything else? Is it too much to ask the most dominant kind of cinema on the planet to shake things up and challenge itself in a more significant way?