In a surprise move, it is learned that Emily Bett Rickards, who plays Felicity Smoak, will not be returning for the final season of Arrow.
"We've had the pleasure of working with Emily since season one and in those past seven years she has brought one of TV's most beloved characters to life. And although we're heartbroken to see both Emily and Felicity leave the show, we're completely supportive of Emily and her future endeavors. She will always have a family at Arrow," executive producers Greg Berlanti and Beth Schwartz said in a statement.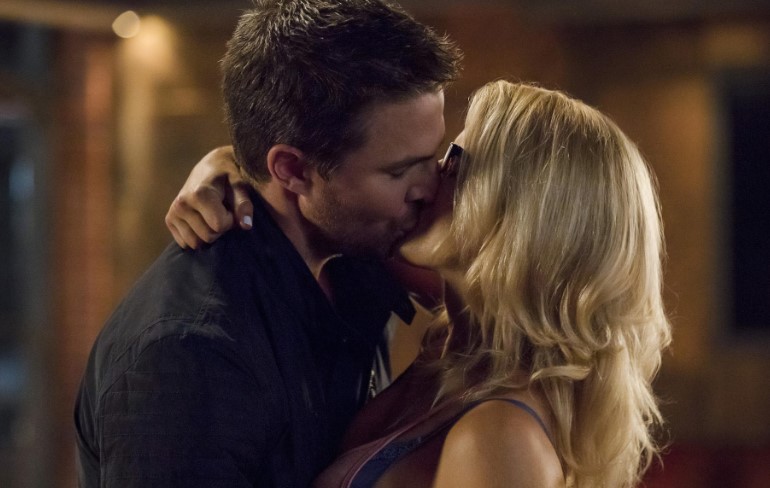 Emily Bett Rickards broke the news on social media.
"Felicity and I are a very tight two/But after one through seven/we will be saying goodbye to you," she wrote on Instagram. "I thank you all for the time we've shared/The elevators we have climbed/The monsters we have faced and scared/And The burgers we have dined/ I will keep her in my heart for always/And I hope that you can too/ Because she would not be alive if it weren't for all of you."
Stephen Amell confirmed the news as well by tweeting an image from Arrow Season 1 of Emily Bett Rickards as Felicity.
Earlier in the month saw it confirmed that Arrow would be ending with Season 8, which will only consist of 10 episodes when it airs in the Fall.
"Even though I have known that this was coming, it's still a very emotional time, because I have been on the show in what can only be described as a fundamentally-transformational, nearly decade-long run in my life," Amell said at the time. "To say that it has been a real sea change over the last seven-plus years would be a vast understatement."
In addition to Arrow ending, there have been murmurings of big changes coming to the Arrowverse, said to be following the big upcoming Crisis On Infinite Earths crossover event, which may include cancellations for both Supergirl and Legends of Tomorrow. Reportedly, The Flash is safe, but with the Ezra Miller DCEU movie possibly coming to fruition, anything could happen.
How Emily Bett Rickards' exit from Arrow plays our remains to be seen because Felicity is now married to Oliver Queen.