Confirming the earlier rumors, it is announced that following a shortened Season 8, Arrow will be canceled, as star Stephen Amell says goodbye.
"Playing Oliver Queen has been the greatest professional experience of my life… but you can't be a vigilante forever," Amell revealed on Twitter. "Arrow will return for a final run of 10 episodes this Fall. There's so much to say… for now I just want to say thank you."
Stephen Amell also released a video offering his goodbye, again which ends with Season 8 consisting of ten episodes.
"Even though I have known that this was coming, it's still a very emotional time, because I have been on the show in what can only be described as a fundamentally-transformational, nearly decade-long run in my life," Amell said. "To say that it has been a real sea change over the last seven-plus years would be a vast understatement."
Amell also posted on Instagram, "It's been one hell of a run. I promise we'll finish the way we started."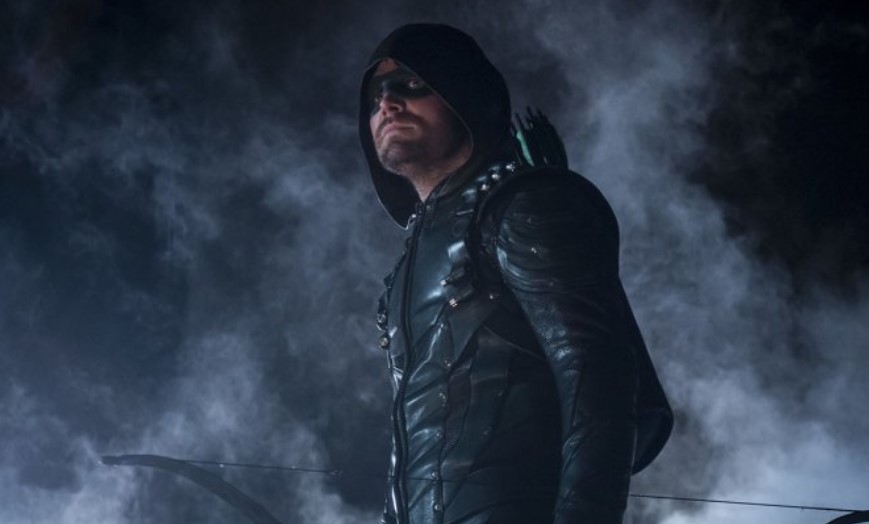 Arrow showrunner Beth Schwartz, executive producer Greg Berlanti, and consulting producer Marc Guggenheim also released a statement.
"This was a difficult decision to come to, but like every hard decision we've made for the past seven years, it was with the best interests of Arrow in mind," the statement reads. "We're heartened by the fact that Arrow has birthed an entire universe of shows that will continue on for many years to come. We're excited about crafting a conclusion that honors the show, its characters and its legacy and are grateful to all the writers, producers, actors, and — more importantly — the incredible crew that has sustained us and the show for over seven years."
The initial rumor about the cancellation offered that big changes are coming to The CW DC shows following the upcoming Crisis On Infinite Earths crossover event. Among the changes is rumored to include that both Legends of Tomorrow and Supergirl will be canceled and that the Arrowverse will be drastically different.
Watch the heartfelt video from Stephen Amell: