As I have been reporting, Kevin Feige's House of Cards is indeed crumbling, as the latest is that Marvel's Doctor Strange 2 looks to be a huge disaster with it made known massive reshoots are taking place six days a week until the end of the year said to involve problems with the story.
The news follows the release date recently getting pushed back away from DC's The Batman, from March 25, 2022, to May 6, 2022.
Doctor Strange 2 facing big problems also follows Black Widow, Shang-Chi, and Eternals absolutely failing at the box office for Feige and Marvel, and it also follows the news of Wall Street investors doubting Disney Plus and being skeptical of both the Marvel and Star Wars brands.
Update: The reshoots are confirmed.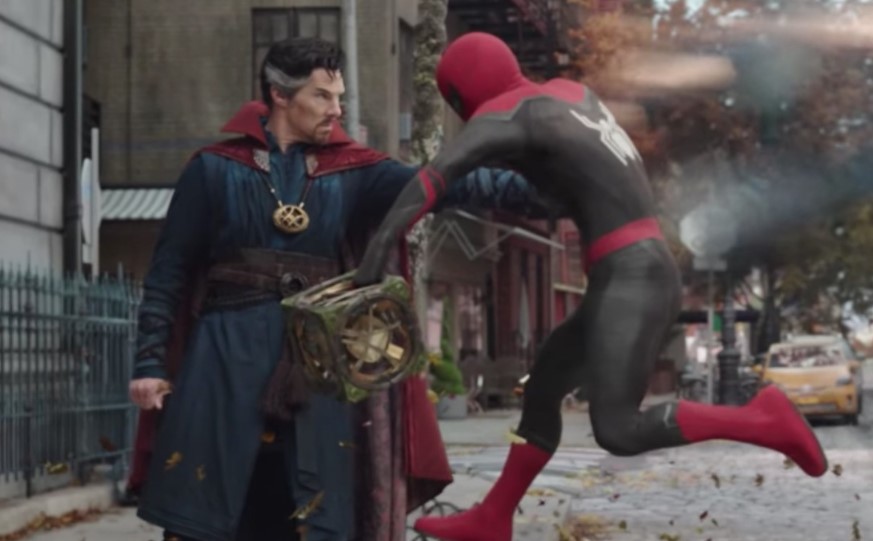 Doctor Strange 2 reshoots caused by story problems
Regarding the massive reshoots for Doctor Strange 2, THR states sources have filled them in the reshoots are "significant," and that the new shoots taking place in Los Angeles consist of "additional photography" and "reshoots" where "Cumberbatch and company are undertaking six weeks of shooting, if not more, working six days a week."
THR tries to spin things as if everything is alright (more on that below), but one source for the site notes that the amount of time is comparable to filming an entire movie.
"They're here until the end of the year. That's like a whole other movie," said the source.
In addition, it was YouTuber Grace Randolph that first mentioned the reshoots and delay for Doctor Strange 2 where Randolph said the reason for the reshoots involves negative reactions to test screenings for both Spider-Man: No Way Home and Doctor Strange 2 (as both films are said to be connected) and fixing the story problems.
"It's not just because of the pandemic… test audiences have felt the films need some work… both films in addition to having story issues… Doctor Strange 2 is currently going through extensive reshoots," said Randolph in October. "I hear not only to fix those story problems, which I heard were significant but to add a lot more characters [to Doctor Strange 2]. I hear they are adding a ton more characters because Marvel felt they were too light on Easter Eggs to please fans. This is supposed to be the 'Multiverse of Madness!' Not the 'Multiverse of Meh…' But overall it is still playing out very much like a Doctor Strange movie and not like a defacto Avengers movie as we've seen in the case with some other stand-alone films. Very Doctor Strange-y, and that's not really how I think it's been sold."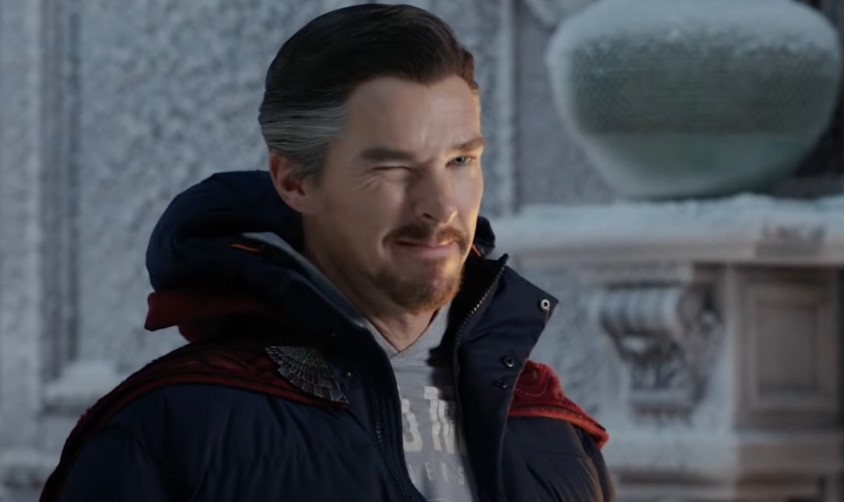 Doctor Strange 2 reshoots downplayed by THR
Regarding THR's article, various sources in the article downplay the severity of the reshoots.
"Even while in the middle of production, Marvel is scheduling you for more shooting," noted another source close to Marvel who added that the "size and complexity of Marvel movies necessitate additional photography."
The site also states another insider "scoffed at the size and scope" of the reshoots and offered: "We've had bigger reshoots on other MCU movies."
THR adds the reshoots are said to involve about two weeks dedicated to principal photography (filming) that was held over from the initial shoot that took place in the U.K., which is said due to what is described as actor availability issues, where it's noted not to be about the story: "The insider played down concerns that the reshoots were related to retooling the story."
Of course, the pandemic is also to blame as it's claimed another reason for the reshoots is because of "production slowdowns from COVID-related matters that hit the initial U.K. production. It was those slowdowns that reared their head when they unexpected."
Benedict Cumberbatch also mentioned the reshoots while recently appearing on Jimmy Kimmel Live, and was of course, upbeat.
"Like everything with Marvel, it comes in fresh, pretty much, most mornings," Cumberbatch said with a laugh when questioned. "It's really exciting and the film is shaping up to be something special."
Marvel is also facing production issues with Black Panther 2 and Letitia Wright.