Confirming my suspicions, it is now reported that filming on Black Panther 2 could be in trouble and delayed due to star Letitia Wright who is said to be unvaccinated.
Just a few days ago saw it reported that filming on Black Panther 2 is getting shut down, with it said due to an injury Letitia Wright suffered on set in August, but as I noted, there seemed more to the story.
Now, THR offers in an article titled "Hollywood Studio Projects Get Stricter About COVID-19 Vaccine Mandates" that filming on Black Panther 2 could be delayed because Letitia Wright reportedly isn't vaccinated which means she won't be allowed to enter the United States, as Black Panther 2 is filming in Atlanta:
Logistical challenges await for studios that are working with stars who haven't gotten the shot. Disney's Black Panther: Wakanda Forever star Letitia Wright — who portrays the lead Shuri, the sister of Black Panther T'Challa (the late Chadwick Boseman) — is not vaccinated, sources say. After sustaining an on-set injury in August, the Guyanese-born British actress went home to London.

Now, a return to the U.S. for a possible shoot in Atlanta, where Wakanda Forever is based, could be an issue. On Nov. 8, the CDC implemented rules that require all non-immigrant, non-citizen air travelers to the U.S. be fully vaccinated and provide proof of vaccination status before boarding a plane. Wright is not a U.S. citizen. Disney declined to comment.
The previous report mentioned that director Ryan Coogler has been able to shoot around Letitia Wright's absence, but now Coogler is not able to as the remaining scenes feature Shuri.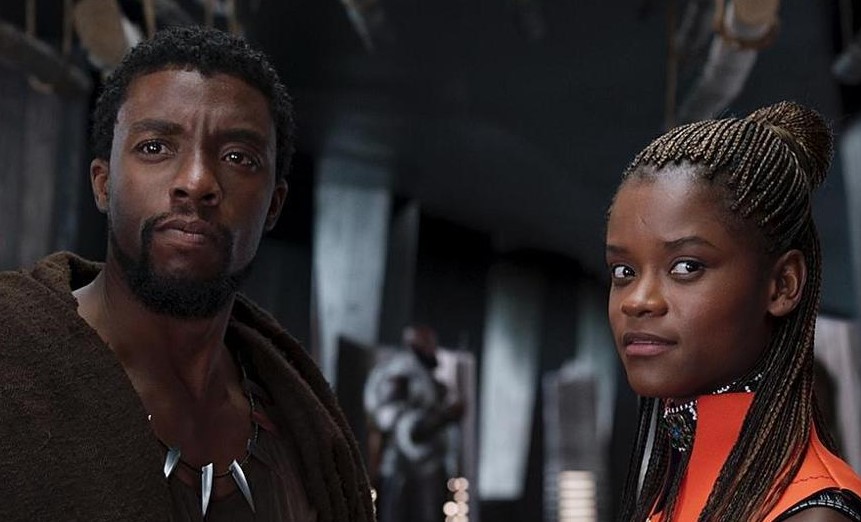 Black Panther 2 delay: Letitia Wright injury or unvaccinated status to blame?
A rep for Wright also said she is still recovering from her injuries, but the real story could be surrounding Letitia Wright's vaccination status, which saw controversy as the actress was accused of being anti-vax, something she has since denied.
"It saddens me to have to address the reports published by the Hollywood Reporter on 6 October 2021. The report spoke about my conduct on the set of Black Panther 2. I honestly assert that this was completely untrue. Anyone who knows me or has worked with me, knows that I work incredibly hard at my craft & my main focus is always to do work that's impactful and inspiring. That has been & will continue to be my only focus," she posted in October of 2021.
If the reports are true about Letitia Wright being unvaccinated, Disney Marvel may be forced to finish filming on Black Panther 2 outside the United States, or since Wright hasn't apparently filmed a lot of scenes, replace the actress with someone from the U.S. or a foreign-born actress that is vaccinated so filming can continue in Atlanta.
Marvel also recently pushed back the Black Panther: Wakanda Forever release date back from July 8, 2022 to November 11, 2022.
(via THR)