Filming on Black Panther 2 will temporarily be shut down, which follows it reported that Letitia Wright sustained what was said at the time to be a mild injury suffered on set back in August, but there could be more to the story.
THR reports that since August, director Ryan Coogler has been able to film scenes without Letitia Wright, but now all those scenes are done filming, and that since Letitia Wright is not ready yet to return, Black Panther 2 filming has to be halted.
According to THR's sources, production on Black Panther 2 is expected to go on hiatus the week of Thanksgiving, with filming expected to resume for an early 2022 restart.
Regarding Letitia Wright's injury, obviously, it seems to be more than mild if it's taking five or more months to recover.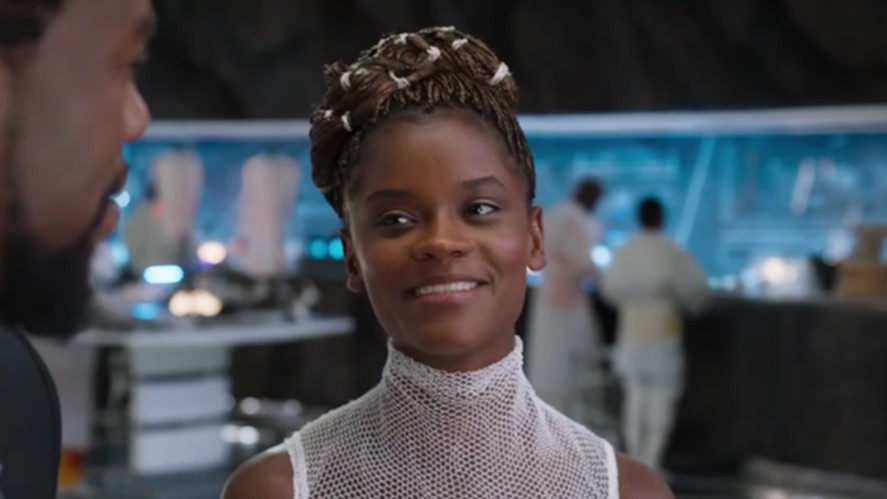 Letitia Wright hospitalized following an injury on Black Panther 2 set
Back at the end of August, it was reported Letitia Wright was hospitalized following an injury while filming in Boston involving a stunt rig, with production for the movie based out of Atlanta, and that the extent of her injuries wasn't made known.
"Letitia Wright sustained minor injuries today while filming a stunt for Black Panther: Wakanda Forever. She is currently receiving care in a local hospital and is expected to be released soon," a Disney spokesperson said in a statement at the time.
Following the injury, Letitia Wright went back home to London, where she has been since.
"Letitia has been recovering in London since September from injuries sustained on the set of Black Panther 2 and is looking forward to returning to work early 2022," a representative for Wright said in a statement to THR on Friday. "Letitia kindly asks that you keep her in your prayers."
The article also mentions that following the death of Chadwick Boseman, that Wright has been elevated as the lead of the sequel (with rumors offering that Shuri could become the next Black Panther).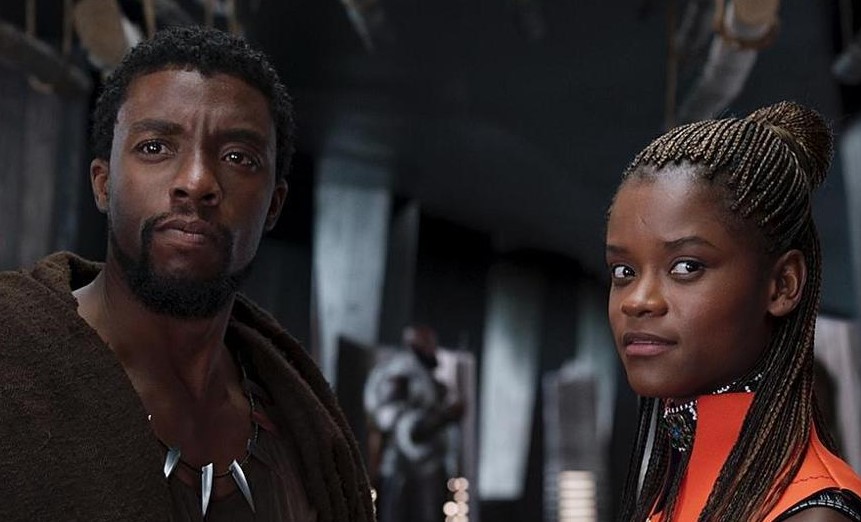 Letitia Wright anti-vax controversy
Regarding the controversy (which could be the real reason behind the filming hiatus), back in December of 2020, Letitia Wright shut off her Twitter account after questioning the legitimacy of the COVID-19 vaccine, which saw her accused of being an anti-vaxxer, but Letitia Wright denied those claims in a now-deleted tweet and Instagram post.
"My intention was not to hurt anyone, my only intention of posting the video was it raised my concerns with what the vaccine contains and what we are putting in our bodies. Nothing else," she tweeted back in December of 2020 following the controversial video.
Regarding the anti-vax accusations, THR claimed Letitia Wright also "espoused similar views about the COVID-19 vaccines" while filming Black Panther 2 in Atlanta, and that Wright "quietly parted ways with her entire U.S. team of representatives in the wake of a backlash over posting a controversial anti-vaccine video in December," but Wright denied those accusations on Instagram.
"It saddens me to have to address the reports published by the Hollywood Reporter on 6 October 2021. The report spoke about my conduct on the set of Black Panther 2. I honestly assert that this was completely untrue. Anyone who knows me or has worked with me, knows that I work incredibly hard at my craft & my main focus is always to do work that's impactful and inspiring. That has been & will continue to be my only focus," she posted in October of 2021.
Wright also shared a Bible verse, adding she would "continue to hold onto God's hands, and onto the scripture of Isaiah 54:17," which says: "No weapon that is formed against thee shall prosper; and every tongue that shall rise against thee in judgment thou shalt condemn. This is the heritage of the servants of the LORD, and their righteousness is of me, saith the LORD."
A picture was also posted, with the words: "Weapons made to attack you won't be successful; words spoken against you won't hurt at all," and she also added that she will focus on her "healing" and expressed thanks to fans for support and prayers.
Disney and Hollywood have since mandated (via THR): "a sticker system on all of its new productions in mid-October that requires visible proof of COVID-19 vaccination status, as stipulated in a return-to-work agreement between AMPTP and Hollywood's unions. Those in Zone A who are fully vaccinated will have a wristband. Those who are not, will not. (Anything already shooting is not covered.)"
Worth a mention is that Marvel also recently pushed back the Black Panther: Wakanda Forever release date from July 8, 2022 to November 11, 2022, along with most of the Marvel movies.
(via THR)