As if we needed any more evidence about Disney's biased agenda, it is learned their ABC network turned down the opportunity to hear a pitch about an upcoming Dolph Lundgren and Sylvester Stallone action drama series because it is not "female-focused."
Word comes from Deadline, of all places, about ABC passing on the project because it is not a female show as Deadline notes:
Because of ABC's renewed focus on female-focused fare, the network was the only one of the Big 4 not to hear the pitch.
As the blurb mentions, this isn't something new as Disney and ABC are renewing their focus on "female-focused fare."
The description for the Dolph Lundgren and Sylvester Stallone series, titled The International, offers that Lundgren will star and that Stallone will executive produce and possibly direct, which will be written by drama veteran Ken Sanzel (Reef Break, Numbers). We see that Disney doesn't appear to like that the series:
…stars Lundgren as a covert operative at the Department of Safety and Security at the UN. He is described as the UN's secret special agent, a one-man S.W.A.T. team and hostage negotiator.
So even if the series was the best show ever, we see that Disney didn't even bother to learn anything about it, simply because it stars Dolph Lundgren. More than likely if the series was starring a female actor and character they would have heard the pitch.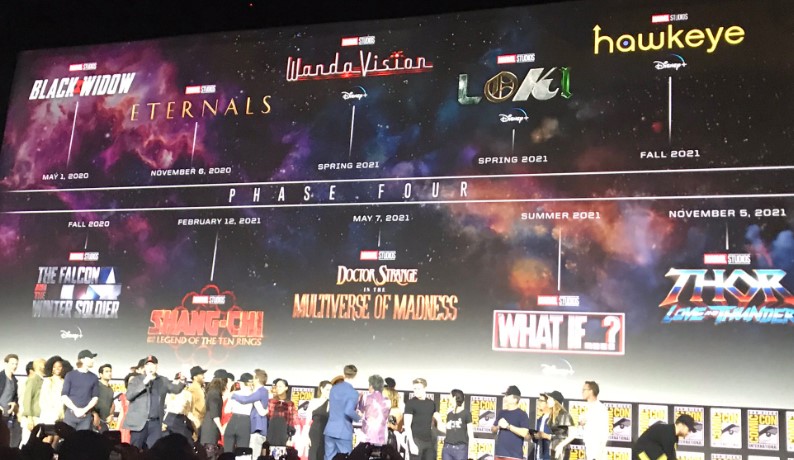 Disney's agenda continues with Marvel, Pixar, Star Wars, more
ABC isn't alone as being a part of Disney's "female-focused fare" as the Disney films, Marvel Studios, Pixar and Star Wars movies are all now female-focused. Of course, while there is nothing wrong with promoting the female side of things, what Disney is doing is wrong because it comes at the expense of their male counterparts.
All the Disney Star Wars male characters are buffoons or bad guys, which is why the franchise failed with The Last Jedi and is currently in dire straits; Toy Story 4 follows a similar theme (and also is failing to live up to its predecessor at the box office and with number of tickets sold), and the Kevin Feige Marvel movies are now on par for the same course which started with Brie Larson and the Captain Marvel movie hating on male characters. Recently also saw Marvel Studios producer Victoria Alonso also say that the X-Men are outdated simply because it includes "men" as part of the word.
Feige and Marvel recently announced their Phase 4 slate of MCU flicks which includes a Scarlett Johansson Black Widow movie; an Angelina Jolie starring Eternals movie that replaces classic male characters with females; the first Asian superhero movie with Shang-Chi; Doctor Strange 2 which will also star Elizabeth Olsen; Thor: Love and Thunder which will feature Natalie Portman as Female Thor with Tessa Thompson searching for her queen of New Asgard; the Disney Plus series include WandaVision starring Olsen; Loki, with it rumored to feature female versions of the character; Hawkeye, which looks to pass the baton to a female character; The Falcon and the Winter Soldier which appears to be some sort of politically correct anti-government take on Captain America, and the What If? animated series is said to feature classic male characters getting replaced with female superheroes as well.
Checking the list of eleven Disney films that are slated to be released within the next couple of years only reveals around three that star males, including Dwayne Johnson's Jungle Cruise, Artemis Fowl and Onward. Of course, there is no guarantee a feminist spin won't be placed on those flicks (again which in Hollywood is promoting female characters at the expense of making the male characters look bad and overall goofy).