Following Eternals bombing big time, it's rumored that Kevin Feige is going with director Chloe Zhao to helm his Star Wars movie that he is producing for LucasFilm.
According to a Star Wars scooper, Chloe Zhao already has the gig and is "locked" in for Feige's Star Wars movie.
Update: It's reported Chloe Zhao is not directing a Star Wars movie.
Original article continues:
Via Twitter: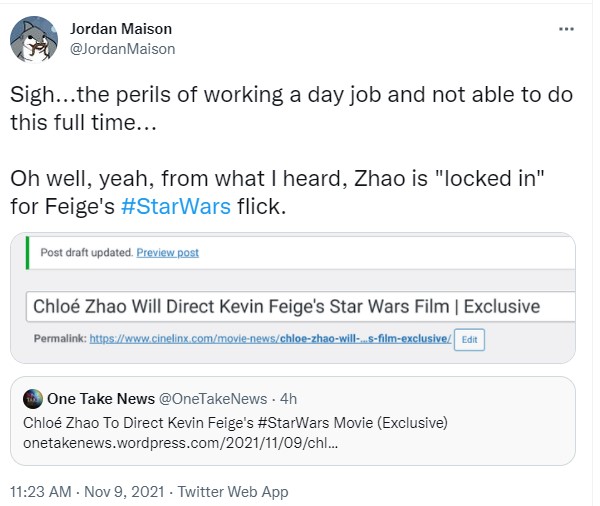 Chloe Zhao is a big Star Wars fan
While doing press for Eternals, Zhao expressed interest in wanting to do a Star Wars movie.
"Hmmmm. I have to tread very carefully with what I say here. [laughs] Yes. Let's just say, it's a world I have so much reverence for because it was such an important part of my life. [laughs]," she told Empire Magazine where she also mentioned five or six times that Star Wars is close to her heart.
Kevin Feige was announced to be developing a Star Wars movie for Disney back in 2019 said to be a part of a "new era in storytelling" for the franchise.
Walt Disney Studios co-chairman and chief creative officer Alan Horn said at the time, "With the close of the Skywalker Saga, Kathy is pursuing a new era in Star Wars storytelling, and knowing what a die-hard fan Kevin is, it made sense for these two extraordinary producers to work on a Star Wars film together."
Feige is also said to be a big fan of Star Wars as Easter Eggs are included throughout the MCU that pay homage to Luke losing his arm in Empire Strikes Back.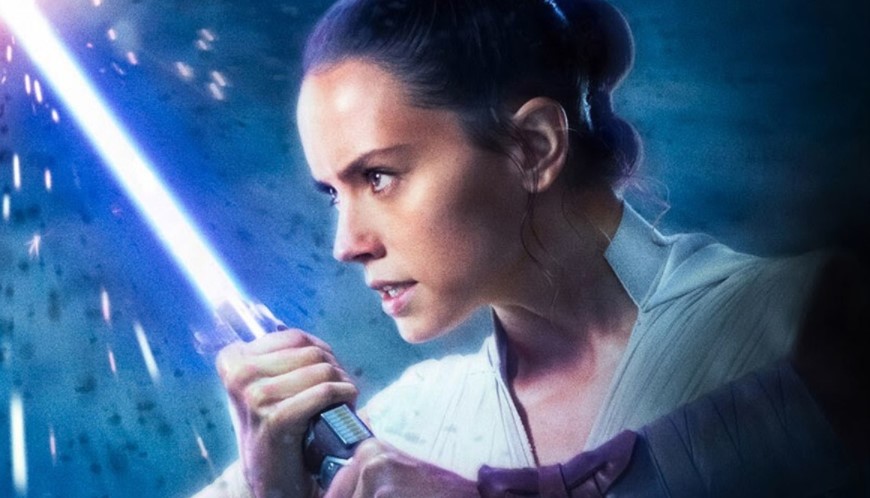 Kevin Feige Star Wars movie will be full of diversity
It's probably safe to assume that similar to Feige and Zhao's Eternals movie, that their Star Wars film will also be full of diversity, but in this case, it's probably with all new characters, and they won't be replacing existing characters as they did with Eternals, at least hopefully.
It's also probably safe to assume that Feige brought Chloe Zhao on Star Wars before Eternals bombed, so it could be possible that Disney and Lucasfilm may be rethinking things, as Eternals is one of the worst-reviewed MCU movies and has one of the worst box offices.
Certainly, Disney and Lucasfilm don't want another Star Wars movie to bomb?
(Chloe Zhao Kevin Feige Star Wars rumor first originated via One Take News)