Further information is made known about Captain Marvel 2, The Marvels, where the flick is said to be not about Brie Larson's character, Carol Danvers.
Recall how rumors have offered that Disney lost confidence in Brie Larson, and we can also add that Kevin Feige dumped the writing and directing team of the billion-dollar "hit" Captain Marvel and decided against using "Captain Marvel" in the sequel title, which suggests some kind of trouble.
Regarding The Marvels not being all about Brie Larson, which the obvious title change suggests, Variety actually goes so far as to say Ms. Marvel will co-headline the movie, adding it will be a small-scale all-female team-up adventure (bold my own):
Nia DaCosta ("Candyman") will direct the sequel to the $1.1 billion-grossing sensation "Captain Marvel," starring Brie Larson. The new title, however, makes clear that this won't just be a story about Carol Danvers, and will instead be a small-scale all-female team-up adventure. Megan McDonnell ("WandaVision") wrote the script.

MCU Tie-In: "Ms. Marvel" star Iman Vellani will co-headline the project as Kamala Kahn, who idolizes Captain Marvel. And Teyonah Parris will appear as the adult Monica Rambeau, who transformed into an enhanced superhero during the run of "WandaVision," which ended with an invitation by the Skrulls for Monica to go to space.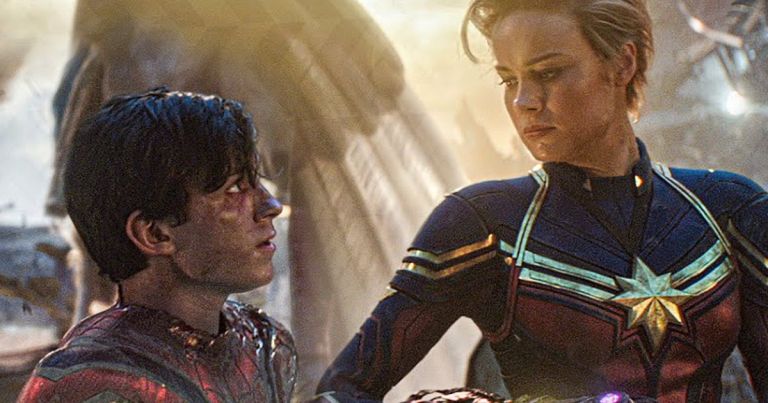 Disney not happy with Brie Larson
Imagine if the sequels to Iron Man, Captain America, Thor, and Spider-Man didn't use the respective characters' names? That's pretty big, and it's telling that Disney hasn't been happy with the reception to Brie Larson in the MCU, which is evident by the fact Carol somehow grew her hair back in the Shang-Chi post-credit scene from her butch cut in The Avengers: Endgame.
It's also thought that Brie Larson has been attempting to repair her image.
Rumors have also offered that Brie Larson didn't get along with her Avengers co-stars, and it has been put forth that Kevin Feige killed off Scarlett Johansson's Black Widow to make room for Captain Marvel.
However, again, things seemed to have changed, as Kevin Feige has since changed his tune about Captain Marvel in the MCU and is presently all about Elizabeth Olsen's Scarlet Witch, a character the MCU fans are more receptive to.
(via Variety)