A Captain Britain movie from Marvel Studios has been rumored for the past year or so, and now what is claimed to be leaked test footage is being called a fake.
A Redditor posted video claiming Captain Britain test footage was left on a hard drive and given to a Pinewood Studios assistant. The Redditor claims that there are a "few files on there," with "a couple of gems" noting it "fits with the previous poster we saw."
The Captain Britain test footage shows a cave with water dripping down when an actor steps into the light as Brian Braddock.
Additional footage shows the actor and Brian Braddock character drinking at a bar.
Redditors claiming to work at Pinewood Studios are stating the Captain Britain footage is fake.
"As someone who works at Pinewood, I can guarantee that no official footage/teasers/posters would be left on a hard drive that would be given to an assistant that doesn't work for the production company. All drives are either wiped or taken with the production heads as soon as filming finishes, stop peddling all this Captain Britain stuff. It's obviously fake and a little embarrassing," scarletwiccan replied. "Edit: Spoke to a production co-ordinator and the opening line in her reply was a huge 'ahahaha.' This is complete b-llshit folks, the OP clearly just wants attention. I recommend that we don't give it to them."
Redditor CateBlanchomo added, "I was gonna say! I'm freelance in the industry and seeing this gave me a heart attack on behalf of the Marvel crew. This is the ultimate no-no. I'm glad you clarified this."
"I know! The idea that anyone would trust an assistant with something like that is a little ridiculous. That being said, I've reached out to a couple of people at the Marvel camp to see if I can verify if this 'test footage' is even real," scarletwiccan said.
Apparently, the same Redditor that "leaked" the footage also leaked the poster, so it seems as if this just be a false alarm.
Captain Britain test footage and poster: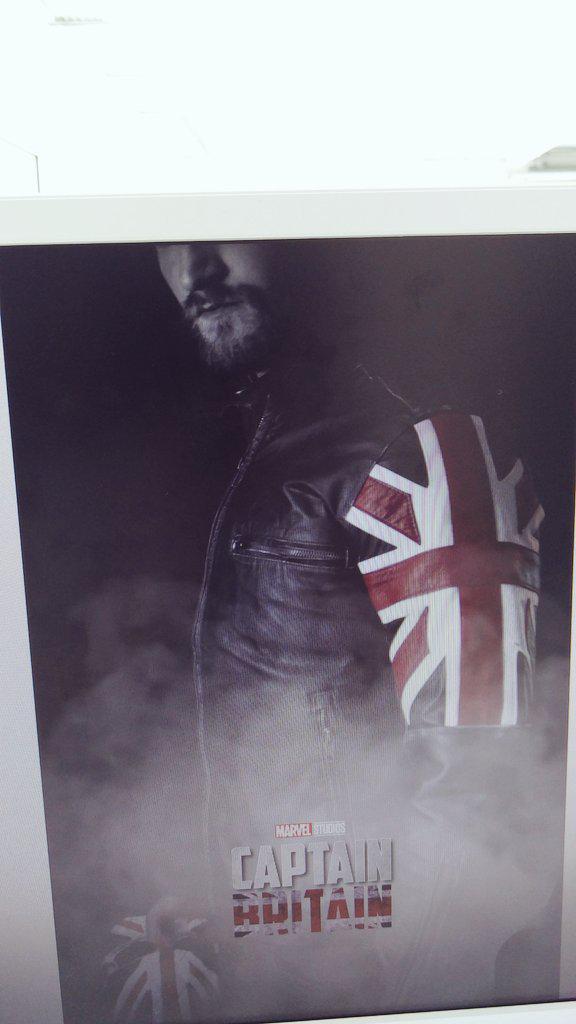 Captain Britain movie in development?
Back in September of last year saw a supposed leaker offer that Marvel Studios will be holding auditions for "Captain Britain and the Black Knight" in November and December over at Pinewood Studios in the UK with Guy Ritchie attached to direct. Obviously, November and December of 2018 came and went and no word was heard about the flick, so it seems as if the rumor is false.
Back in 2016 also saw it reported that a producer pitched a Captain Britain TV series to Marvel, but again, nothing has been heard since.
Orlando Bloom actually threw his name into the mix to play the character a while back.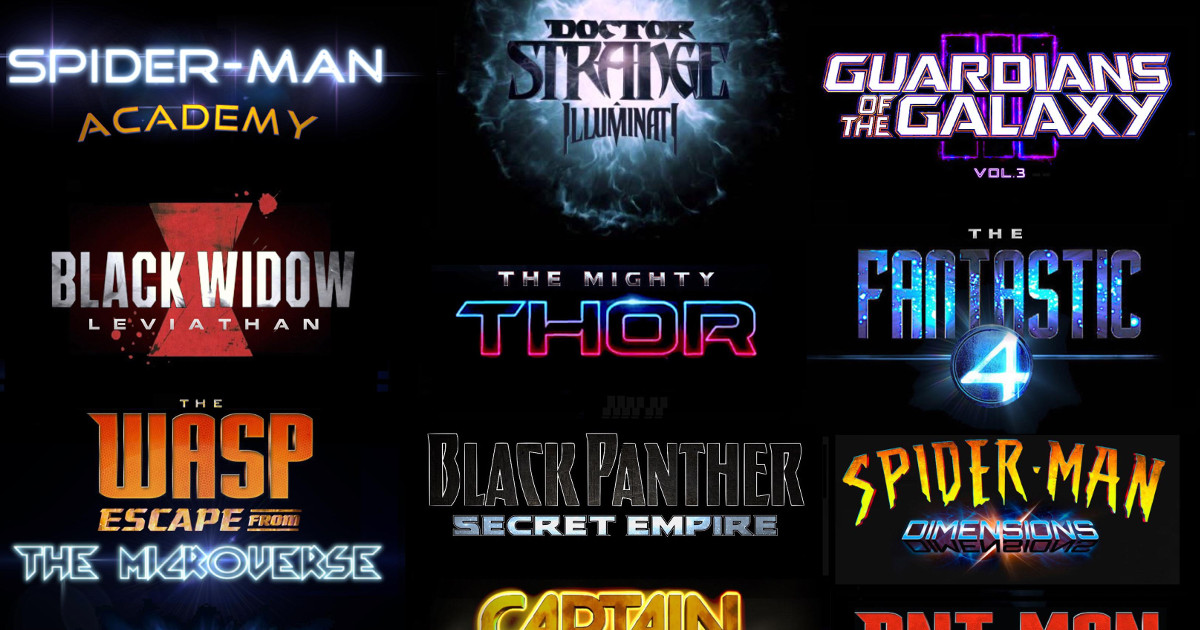 Marvel Studios movies in development
Marvel Studios will be at the San Diego Comic-Con next week, so some sort of announcements about their upcoming slate should be coming, which looks to include Black Widow, Eternals, Shang-Chi and possibly Black Panther 2, Captain Marvel 2, Doctor Strange 2 and Guardians of the Galaxy 3. Marvel Studios will also be present at the D23 Expo in August.
(Note: MUC logo image above is fan-made)
Disney has also already set release dates for several untitled Marvel Studios films:
Untitled Disney Marvel movie: May 1, 2020
Untitled Disney Marvel movie: Nov. 6, 2020
Untitled Disney Marvel movie: Feb. 12, 2021
Untitled Disney Marvel movie: Nov. 5, 2021
Untitled Disney Marvel movie: Feb. 18, 2022
Untitled Disney Marvel movie: May 6, 2022
Untitled Disney Marvel movie: July 29, 2022