With Henry Cavill rumored for the Marvel Cinematic Universe, check out cool fan art of the Superman actor as Captain Britain in the MCU.
The fan art comes from apexform on Instagram who thinks Captain Britain is the perfect role for Cavill.
"Henry Cavill as Captain Britain!!!! I think I may have found the perfect role for Henry Cavill. If WB and DC, unfortunately, don't want to keep an actor of his caliber than I know Marvel Studios will gladly utilize his talents," the Instagram account posted. "And I think he'd be a great Captain Britain. Would you like to see Captain Britain show up in the MCU? And do you think Henry Cavill would be a good fit? Sound off in the comments."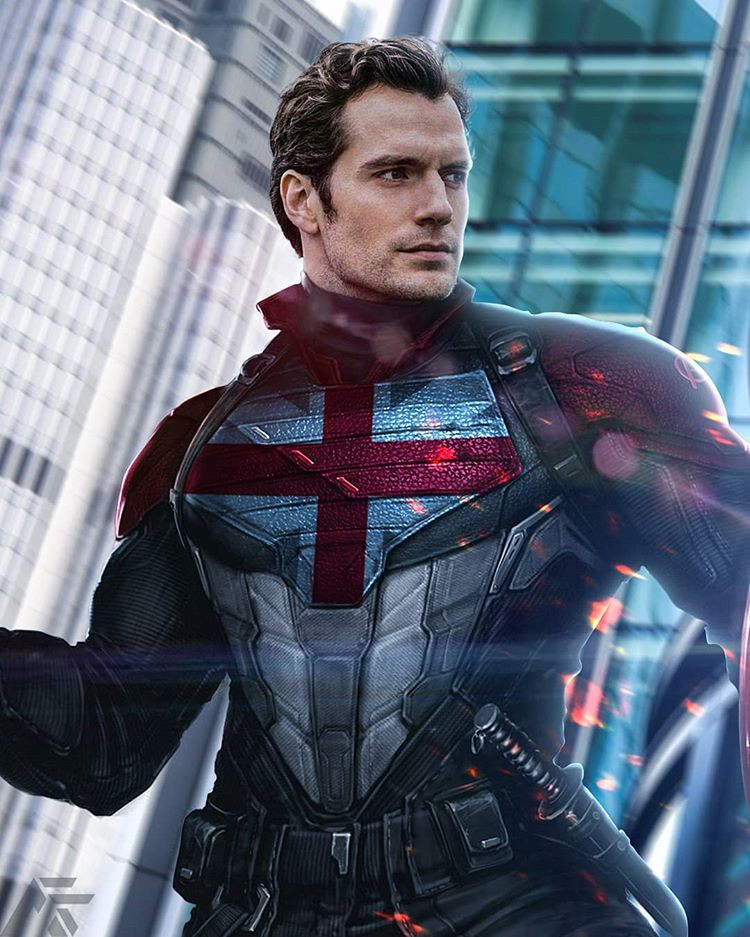 Henry Cavill coming to the MCU?
Regarding the Marvel rumor, it has been said that both Cavill and Dwayne Johnson might be Marvel bound, with Henry possibly wanted for the role of US Agent, though that role might be played by Wyatt Russell in the Disney Plus The Falcon and the Winter Soldier series, so perhaps Captain Britain would be available.
This past Summer at Comic-Con saw Henry Cavill confirm to fans that he dropped out of the Superman role to do the Netflix series, The Witcher, as he said there were no plans to use the Man of Steel in any future DC movies. Cavill and his Mission Impossible director actually pitched WB a Man of Steel 2 and a Green Lantern flick, but WB turned them down.
I was told by DC insiders that J.J. Abrams is going to take on both Superman and Green Lantern and that Abrams will recast with a younger actor, as Matt Reeves and Robert Pattinson's The Batman will be the new DC Dark Knight, which will be associated with the new Abrams Superman. I've been told this all involves a soft DCEU reboot of some sort with James Gunn's The Suicide Squad also a part of the plans.
A recent rumor offers that Abrams' Superman and Reeves' Batman exist in their own universe, which is separate from the DCEU, so at least the good news is that it seems like Henry Cavill won't technically be replaced as Superman, just that they won't be using the character anymore, which also applies to the Ben Affleck Batman.