It's once again being said that Marvel is developing a Captain Britain project of some kind, with this time said to be a movie.
According to a supposed leaker, Marvel will be holding auditions for "Captain Britain and the Black Knight" in November and December over at Pinewood Studios in the UK.
According to AICN, the Captain Britain and the Black Knight movie has director Guy Ritchie (Sherlock Holmes) attached, with Marvel moving quickly on the film. The rumor further says that Marvel is looking to fill the void left by the delay of the new James Bond movie, which has seen its own director leave due to creative differences said to be over killing the character.
This isn't the first time a Captain Britain project has said to be in the works at Marvel as a TV series was said to be in development, which even had producers attached and mock-up art created. It's possible that if Kevin Feige wants Captain Britain to be an MCU film, that the TV series may have been scrapped. Or it's entirely possible this new project is actually for a Captain Britain TV series from Marvel TV.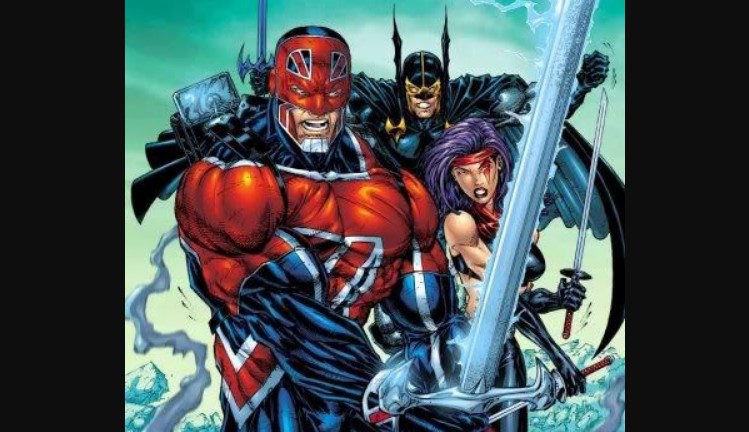 A while back actually saw Orlando Bloom offer up that he wouldn't mind playing the character.
"I do read [Marvel Comics] a little bit," Bloom said. "Who's the British one? Captain Britain! There you go. Terrible costume, though. And you've also got Captain America so what you going to do? Captain Britain versus Captain America?"
Simon Pegg also let it be known he had interest in the character.
"I think somebody asked me recently at an interview that had nothing to do with superheroes. What superhero would I'd like to play. And I just sort of said Captain Britain, because I used to get the Hulk Weekly when I was a kid," Simon Pegg stated last month while doing press for Mission: Impossible – Fallout. "And Captain Britain debuted in that. And he's a British superhero. I used to read the Knights of Pendragon. And I figured that was a good answer."
Pegg continued: "Suddenly, all these rumors popped up. Oh, Simon Pegg wants to play Captain Britain. I don't really. But you know, I mean, I try to take every job as it comes. I don't have any ambition really to be in anything else, other than what I'm in now. If something comes up and it looks good, of course it'll be fun. I love watching the Marvel films. They're always so well executed. They've done a fantastic job with that sort of extended universe of movies. But I'm happy to be an audience member."
In the comics, the character of Brian Braddock plays Captain Britain who is more or less an equivalent to Captain America with powers derived from magic via Merlyn, and he is also the leader of the superhero team known as Excalibur. The Black Knight is Dane Whitman who continues the legacy started back in the time of King Arthur and the Knights of the Round Table and eventually joins the Avengers.