Marvel Studios pays tribute to Chadwick Boseman, who died Friday of colon cancer, with the following Black Panther art by the head of MCU Visual Development Ryan Meinerding.
"Legend. Warrior. King. Thank you to Marvel Studios Head of Visual Development Ryan Meinerding for this beautiful piece of art honoring Chadwick Boseman," Marvel tweeted.
Meinerding added on Instagram: "It's hard for me to find the right words, so I wanted to paint something to honor Chadwick. Rest In Peace."
Black Panther Chadwick Boseman art: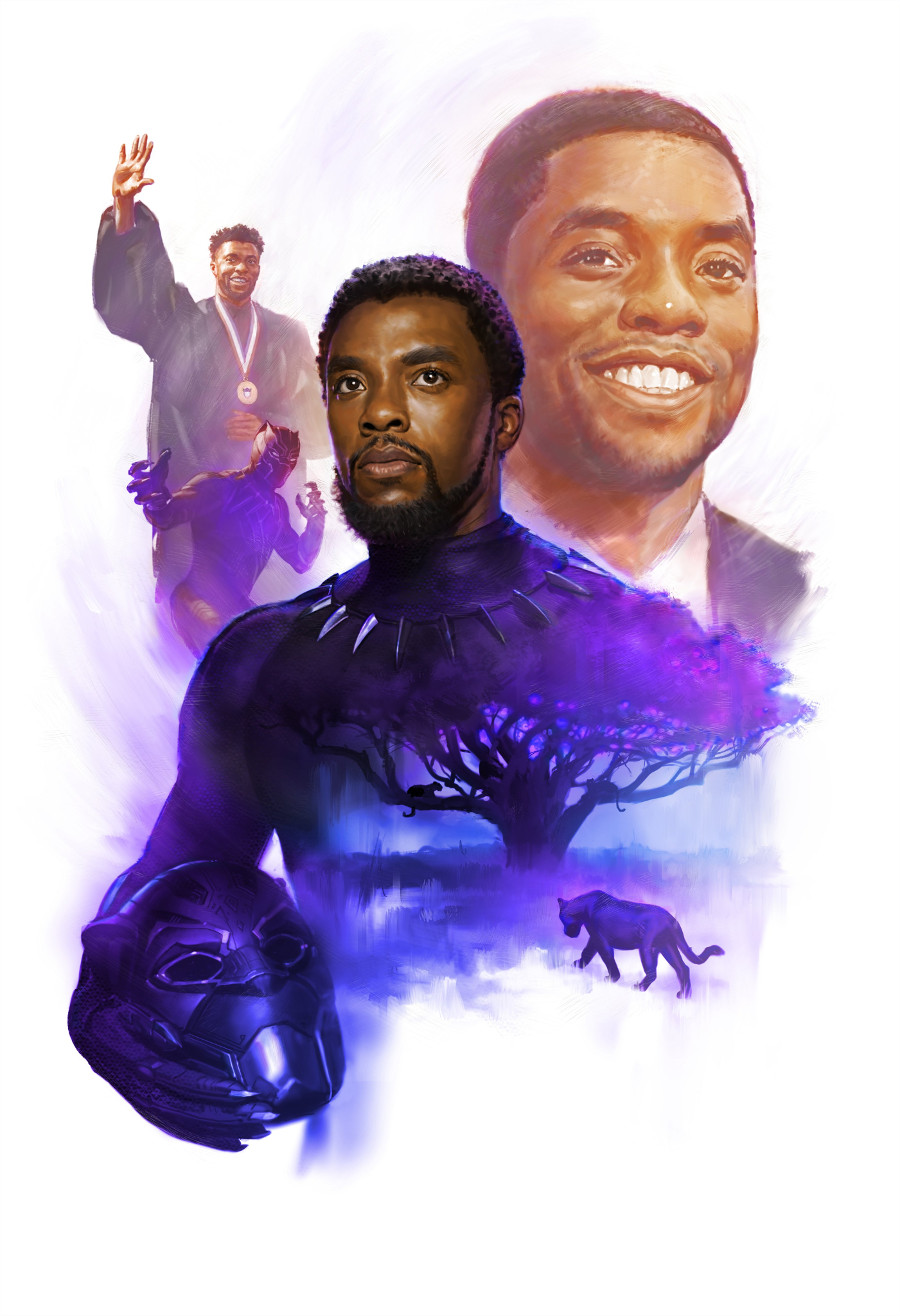 Black Panther Chadwick Boseman was "was an epic firework display"
Friday, Aug. 28 saw the news reported that Chadwick Boseman had passed away at the age of 43 due to colon cancer which he battled since 2016, meaning he filmed his Marvel movies while battling the disease.
Marvel also released a tribute video offering a look at the actor as Black Panther with behind-the-scenes footage and more.
"A true fighter, Chadwick persevered through it all and brought you many of the films you have come to love so much," his family said in the statement following his passing. "From Marshall to Da 5 Bloods, August Wilson's Ma Rainey's Black Bottom and several more — all were filmed during and between countless surgeries and chemotherapy. It was the honor of his career to bring King T'Challa to life in Black Panther."
Director Ryan Coogler also in part said in a statement: "Chad deeply valued his privacy, and I wasn't privy to the details of his illness. After his family released their statement, I realized that he was living with his illness the entire time I knew him. Because he was a caretaker, a leader, and a man of faith, dignity and pride, he shielded his collaborators from his suffering. He lived a beautiful life. And he made great art. Day after day, year after year. That was who he was. He was an epic firework display. I will tell stories about being there for some of the brilliant sparks till the end of my days. What an incredible mark he's left for us."