Chadwick Boseman, who played Marvel's Black Panther, has died at the age of 43 due to cancer.
The actor's publicist confirmed the news offering Chadwick Boseman died at his Los Angeles home Friday with his wife and family by his side.
"A true fighter, Chadwick persevered through it all and brought you many of the films you have come to love so much," his family said in the statement. "From Marshall to Da 5 Bloods, August Wilson's Ma Rainey's Black Bottom and several more — all were filmed during and between countless surgeries and chemotherapy. It was the honor of his career to bring King T'Challa to life in Black Panther."'
The Hollywood trades offer that Chadwick Boseman was diagnosed with colon cancer four years ago and has been battling the disease ever since and that he never let the disease be made public.
"It is with immeasurable grief that we confirm the passing of Chadwick Boseman," says the statement posted to the actor's Twitter. "Chadwick was diagnosed with stage III colon cancer in 2016, and battled it these last 5 years as it progressed to stage IV."
The statement adds: "He died in his home, with his wife and family by his side. The family thanks you for your love and prayers, and asks that you continue to respect their privacy during this difficult time."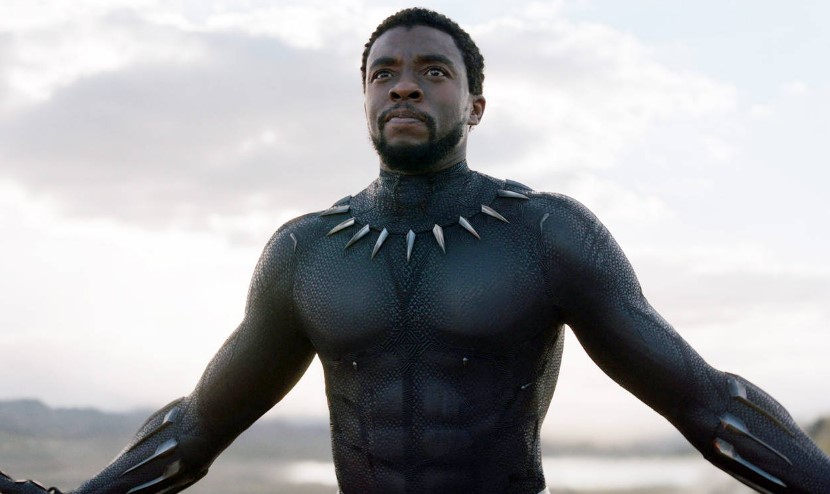 RIP Chadwick Boseman, Marvel's Black Panther
Back in April fans became worried about the actor when he posted an image of himself on social media revealing a drastic amount of weight loss. At the time it was unknown if Chadwick Boseman was sick or underwent some sort of new diet, but now it is known Boseman was battling colon cancer at the time.
Boseman first appeared as Marvel's Black Panther in Captain America: Civil War, followed by Black Panther, Infinity War, and most recently The Avengers: Endgame, which have all grossed billions of dollars.
Chadwick Boseman was set to return for Black Panther 2, which has a May 6, 2022 release date.
Boseman is also survived by his brothers Kevin, a dancer and singer, and Derrick, a preacher.