As has been rumored, the Black Mask is gay in Birds of Prey, as confirmed by the actor who plays the part, Ewan McGregor.
Thursday night Variety caught up with Ewan McGregor and Chris Messina, who plays Zsasz, and asked if their characters are gay in the flick.
"It's very complicated, "McGregor starts to say. "Their relationship is very much based… there's a want and a need in there for sure."
Messina adds, "There's like a real love of anarchy. I think they…"
"More than likely, yes," Ewan McGregor confirms as he and Messina laugh.
Variety then states as the pair continue laughing: "More than likely?" and says "You heard it here first," with "You're like 'uh, oh Warner Bros. said we weren't supposed to say'…"
Watch below.
Ewan McGregor, Chris Messina confirm Black Mask, Zsasz are gay in Birds of Prey:
Regarding the rumor, way back in July saw Grace Randolph offer up that Black Mask was going to be "flamboyantly gay" as the plot revolved around a young girl who swallowed his d— pics.
The rumor saw a lot of controversies, as obviously the plot description is pretty sick and twisted as it deals with the young Cassandra Cain swallowing a diamond containing d— pics of the "flamboyantly gay" Black Mask who wants the photos back and is trying to kill the young girl to get them.
Randolph further reported that going this route with Black Mask was "potentially damaging LGBT representation" as it essentially makes Black Mask a really goofy and sick gay character and that it is an overall "potential lack of dignity in another DCEU movie."
The good news is that, again according to Randolph, that as a result of her leak, the d— pic storyline has been removed, though that is presently unconfirmed.
Birds of Prey gets released Feb. 7 directed by Cathy Yan starring Margot Robbie as Harley Quinn, Mary Elizabeth Winstead as Huntress, Jurnee Smollett-Bell as Black Canary, Rosie Perez as Renee Montoya and 13-year-old actress Ella Jay Basco as Cassandra Cain.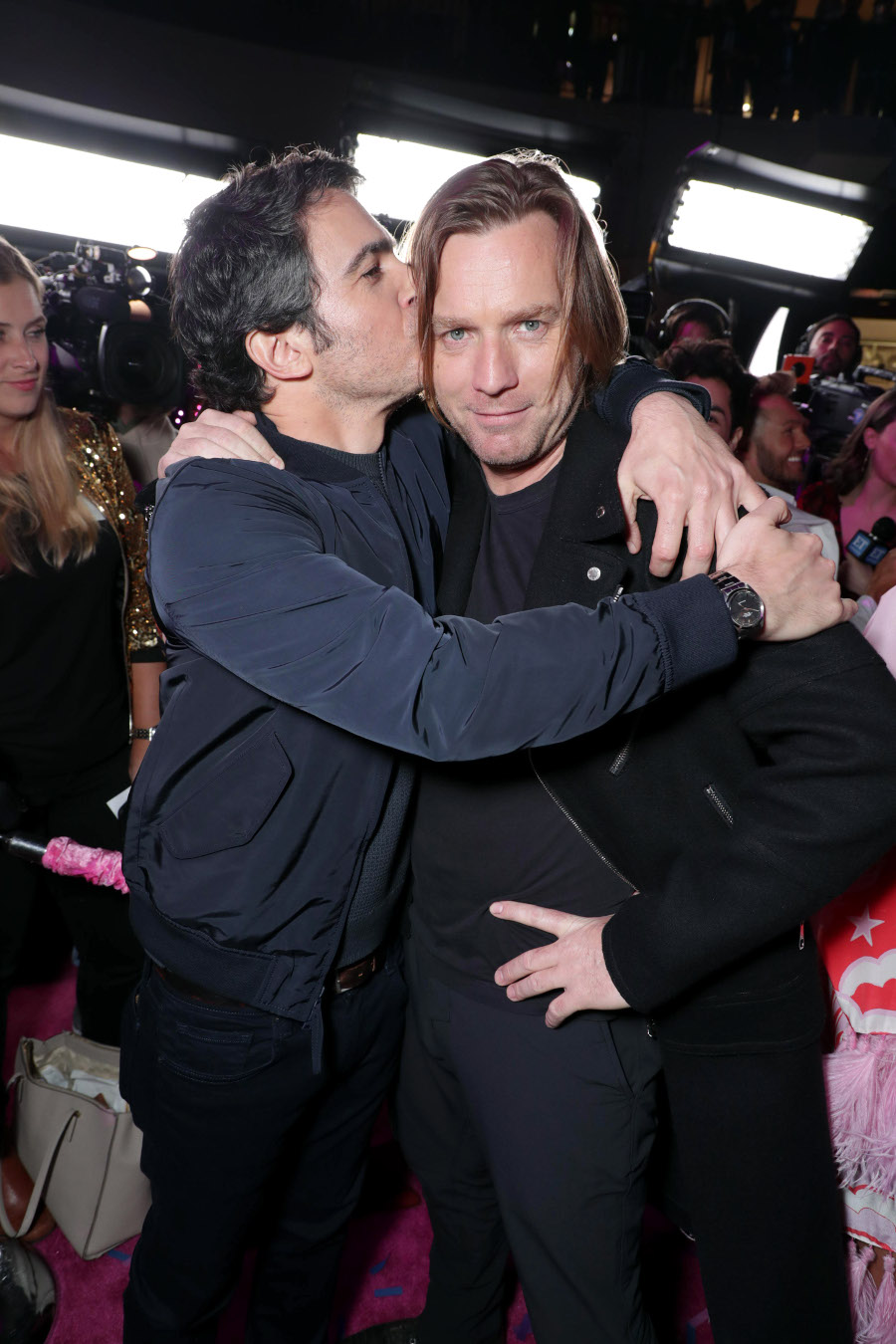 Image Copyright: © 2020 Warner Bros. Entertainment Inc. All Rights Reserved.
Photo Credit: Eric Charbonneau
Caption: Warner Bros. Pictures Presents A Night of Music and Mayhem in "Harleywood," hosted by the cast of BIRDS OF PREY (AND THE FANTABULOUS EMANCIPATION OF ONE HARLEY QUINN) with afterparty at The Dream Hotel. CHRIS MESSINA and EWAN McGREGOR