It's learned that the upcoming Birds of Prey movie starring Margot Robbie back as Harley Quinn will have no direct connection to the David Ayer Suicide Squad movie or the new James Gunn flick.
Similar to the Jason Momoa Aquaman movie and the Gal Gadot Wonder Woman films, Margot Robbie and director Cathy Yan say Birds of Prey will be standalone.
"It's very much like the comic books where you pick up in a totally different place, and it doesn't directly link to what happened before," Robbie says in an interview in the latest issue of Total Film magazine. "But at the same time, it's not such a leap that you're like, 'Oh, what's going on?!'"
Cathy Yan adds Birds of Prey is "definitely a standalone movie," but that it will have small connections to Suicide Squad such as Harley having the same mallet. "It was really fun to create our own movie, and to not feel like it had to be a sequel or a continuation of Suicide Squad," she said.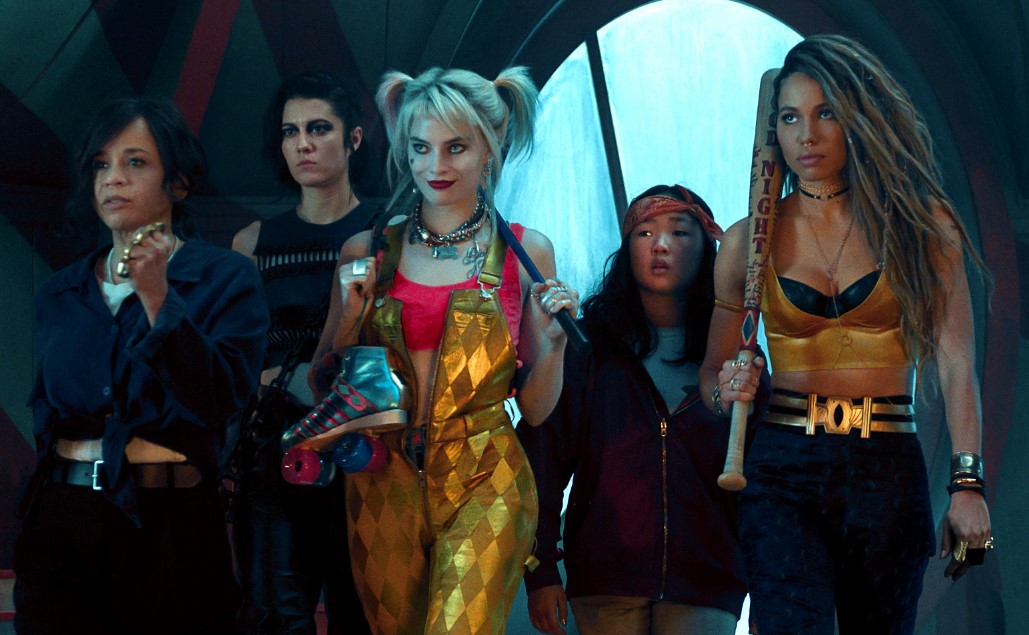 Birds of Prey is standalone
Regarding the James Gunn movie, which is titled The Suicide Squad, and is also not connected to the David Ayer movie, Robbie said: "Tonally, David Ayer's world looks different to [Birds'] world, which will look different to James's world. So, no, there's not a direct connection. But like the comics, it doesn't cancel out one or the other."
Set pics have actually revealed that Harley Quinn apparently breaks up with the Jared Leto Joker, so that would be a pretty big connection to the David Ayer Suicide Squad movie. The set pics reveal the Jared Leto Joker from a distance, with it speculated Leto is not in the role but that a body double is being used, so perhaps it's just a quick scene to show the audience that Harley is now "emancipated" from Joker.
Regarding DC's standalone approach to their flicks, executives have confirmed they are now focusing on the characters instead of building up to a big shared universe of films, though a producer on Black Adam has recently stated Dwayne Johnson wants a shared universe featuring Black Adam, with potential other characters possibly including Shazam and even the Henry Cavill Superman and the Justice Society of America.
Birds of Prey (And the Fantabulous Emancipation of One Harley Quinn) has a February 7, 2020 release directed by Cathy Yan starring Margot Robbie as Harley Quinn, Jurnee Smollett-Bell as Dinah Lance / Black Canary, Mary Elizabeth Winstead as Helena Bertinelli / Huntress, Rosie Perez as Gotham City detective Renee Montoya, Ella Jay Basco as Cassandra Cain, Chris Messina as Victor Zsasz, with Ewan McGregor as Black Mask.
(via Games Radar)