Ben Affleck is in talks to direct a DC movie as confirmed by the co-head of the DCU, James Gunn, which comes with the news that Henry Cavill is done as Superman and that Gunn is developing his own take on the Man of Steel.
Gunn revealed on Twitter that no director is attached to his new Superman movie as of yet which saw a fan question if Ben Affleck could direct the movie, as Affleck has director creds with the likes of Gone Baby Gone, The Town, Argo, and Live By Night and of course was supposed to direct a version of The Batman movie which he was supposed to star in.
Gunn replied and confirmed he recently met with Ben Affleck for a DC movie.
"Met with Ben yesterday precisely because he wants to direct & we want him to direct; we just have to find the right project," said Gunn.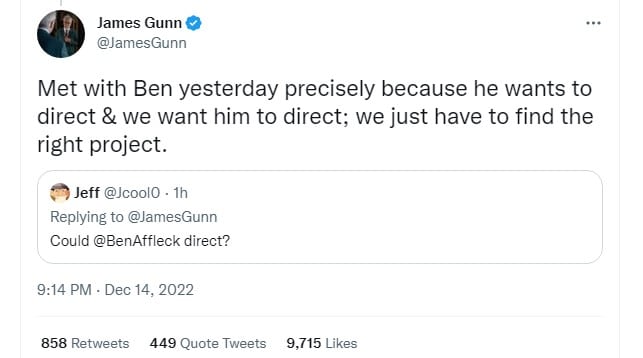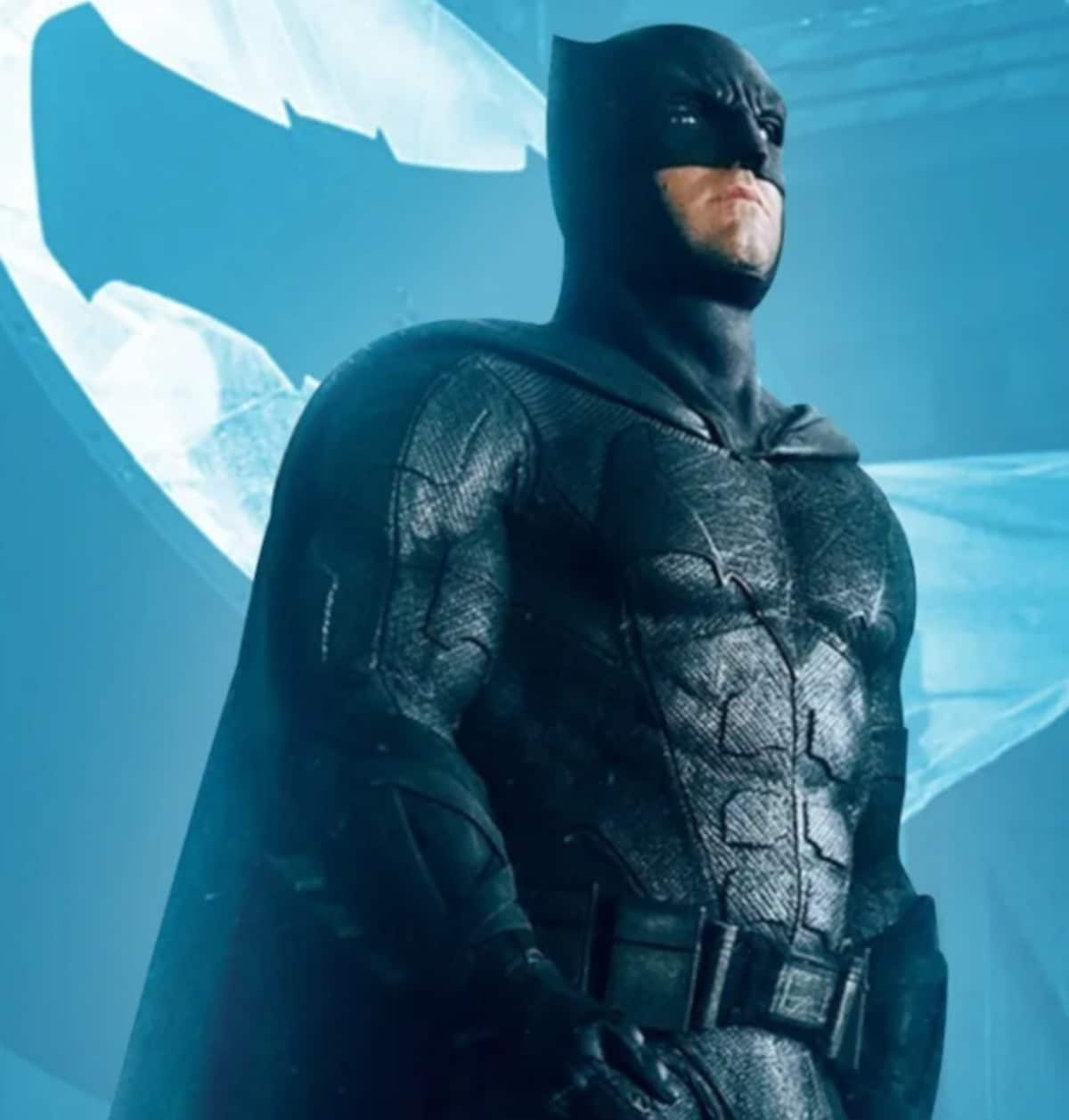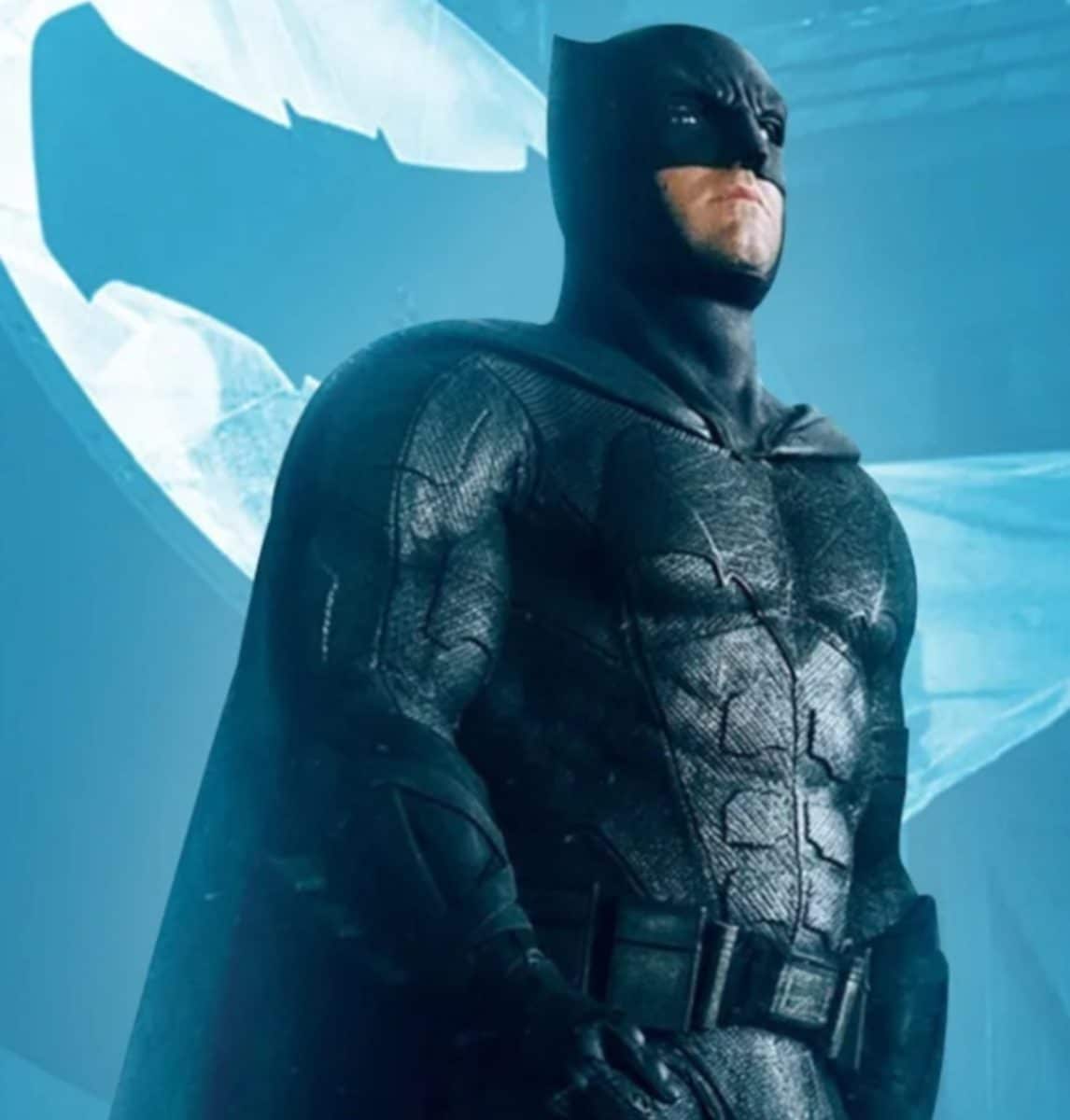 Is Ben Affleck done as Batman?
With the news that Henry Cavill is done as Superman and that Wonder Woman 3 is dead which could mean Gal Gadot is out, there has been the question if Gunn and Peter Safran are rebooting the Justice League characters. which would of course mean Ben Affleck is done as Batman.
Recently saw a rumor offer that Gunn and Safran are exploring the idea of bringing the Robert Pattinson Batman into the DCU fold, but Gunn shot down that rumor.
"There are few reporters I love more than @adambvary – truly a good guy – but in this case he needs to get a new source as this is entirely untrue," said Gunn.
Affleck isn't done as Batman just yet as he is slated to appear in The Flash movie next year, with it also said Affleck shot scenes for Aquaman 2, but it's now questioned if those scenes have been cut.
Details for Gunn's new take on Superman include that he is going with a younger actor as the Man of Steel, so if Batman also gets rebooted, it's probably safe to assume it will be with a younger version of the Dark Knight.
"Peter & I have a DC slate ready to go, which we couldn't be more over-the-moon about; we'll be able to share some exciting information about our first projects at the beginning of the new year. Among those on the slate is Superman. In the initial stages, our story will be focusing on an earlier part of Superman's life, so the character will not be played by Henry Cavill," said Gunn.