Matt Reeves confirms Andy Serkis as the butler to Robert Pattinson's Bruce Wayne with Alfred Pennyworth for The Batman.
Reeves took to social media to confirm the news, which follows last week's report that Serkis has been in talks to play the role.
"And here comes Alfred," Reeves tweeted.
Around the same time also saw it reported that Colin Farrell is in talks to play Oswald Cobblepot, the Penguin, but Matt Reeves has yet to confirm that casting.
There is also the rumor that Matthew McConaughey will be playing Harvey Dent, aka Two-Face, which also has yet to be confirmed or shot down.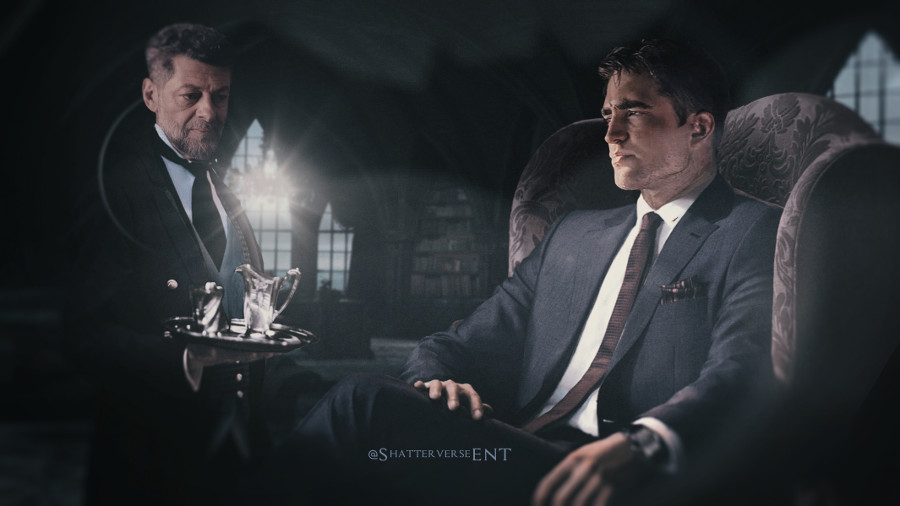 Andy Serkis is Alfred in The Batman
Andy Serkis, of course, played Caesar for Reeves in the Planet of the Apes films, and on The Batman also joins Jeffrey Wright as Commissioner Gordon, Zoe Kravtiz as Selina Kyle, aka Catwoman, Paul Dano as Riddler, Jayme Lawson as Bella, with rumors also offering additional villains, such as Firefly and Poison Ivy, are yet to be cast.
Alfred was most recently played on the big screen by Jeremy Irons for the Zack Snyder DCEU films, Batman vs Superman and Justice League.
Check out cool fan art of Andy Serkis as Alfed below.
Andy Serkis is also directing the Venom 2 movie for Sony which will star Tom Hardy as Eddie Brock the titular symbiote, Woody Harrleson as Cletus Kasady, aka Carnage, with Michelle Williams back as Anne Weying, and Naomie Harris rumored as Shriek as well as She-Carnge. Both movies are scheduled to film around the same time, but obviously, with the confirmation of the casting, that must mean the schedules will work out.
The Batman gets released June 25, 2021.
The Batman Andy Serkis as Alfred fan art: