According to rumors being spread around the web about The Batman, director Matt Reeves may be casting an Oscar award winner for the role of Harvey Dent, aka Two-Face, with Matthew McConaughey.
Two-Face has long been rumored to be one of the multiple villains for The Batman, which is said to be in part adapting the DC Comics "The Long Halloween" storyline.
It's claimed that Matthew McConaughey will first appear as Harvey Dent in The Batman and then as Two-Face in subsequent sequels.
The villain was recently played by Aaron Eckhart in Christopher Nolan's The Dark Knight Trilogy.
Matthew McConaughey landed an Oscar for Best Actor for his role in Dallas Buyers Club and if cast in the role joins Robert Pattinson as the new DC Dark Knight, Jeffrey Wright as Commissioner Gordon, Zoe Kravtiz as Selina Kyle, aka Catwoman, Paul Dano as Riddler, with Penguin and additional characters yet to be cast.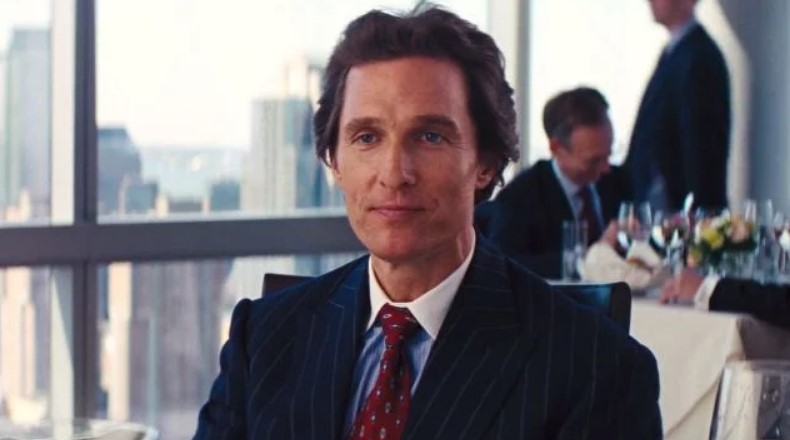 Matthew McConaughey could be Harvey Dent Two-Face in The Batman
Regarding the multiple villains, also rumored includes Firefly and Poison Ivy.
In DC Comics comic book lore, Harvey Dent and Two-Face are described as:
A prominent and well-educated District Attorney, Harvey Dent fought valiantly to uphold the law and make the city a better place. In any other city, it would have worked. Not in Gotham—a place where greed and corruption stretches from the depths of Crime Alley to the shimmering heights of the mayor's office. Dent's spiral into Gotham's madness came swiftly after a criminal threw acid into his face, leaving half of it horribly scarred. Seeking refuge in the underbelly of Gotham, the name Harvey Dent and all the good it stood for was lost…and Two-Face rose from the darkness.

Armed with a set of .22 calibers, superior intellect and deep knowledge of criminal law, Two-Face is entranced by the idea of chance—making most of his decisions based on the outcome of a coin toss. Capable of orchestrating and carrying out well-organized, large-scale criminal operations, he makes sure the city's streets continue to run red with blood. He's unpredictable, and serves as a reminder of Gotham's perpetual ability to corrupt and destroy all who seek to do good within it.
The Batman has a June 25, 2021 release directed by Matt Reeves, co-written by Reeves and Mattson Tomlin, and is being composed by Michael Giacchino.
(rumor via Daily Mail)