The Batman will be filming well into next year as Penguin actor Colin Farrell reveals he returned to filming on Monday.
"They had a little bump in the road a few weeks ago that you may or may not have read about. They are back shooting now," the actor told Paul McCloon's radio show on Friday. "I start up again after a seven-month break on Monday. I shoot until February on and off."
Regarding the "bump in the road" from a few weeks ago, it was reported that filming had to be delayed because Robert Pattinson tested positive for the coronavirus, however, rumors offer that may not exactly be the case.
Regardless of what is going on, The Batman will now film into 2021 and has seen its release date delayed yet again, from June 2021 to October 2021, and now to March 2022. With Farrell offering The Batman films until at least February, that may explain why the release date has been delayed yet again.
The Batman is also now filming in Chicago.
Though Colin Farrell plays a Batman villain in the movie, Farrell previously teased that his character is not the main villain, which may mean Oswald Cobblepot is being set up as a villain in The Batman sequels.
"I have a certain amount in the film. I am not all over it by any means," said Farrell back in May. "But there are a couple of some tasty scenes I have in it and my creation and I can't wait to get back. Yeah, I totally feel like it is something that I have not had the opportunity to explore before. It feels original and fun. But I am only at the start of the journey so I can't wait to get back and really get into it."
Colin Farrel was also previously seen with Batman comic books as he researched the characters involved with the movie.
There it is, the book that Colin purchased yesterday.
'The Batman' is going to be a spectacular flick, don't you think? pic.twitter.com/9z3CohSlMz

— Colin Farrell ⍟ GER (@CFarrellGermany) July 14, 2020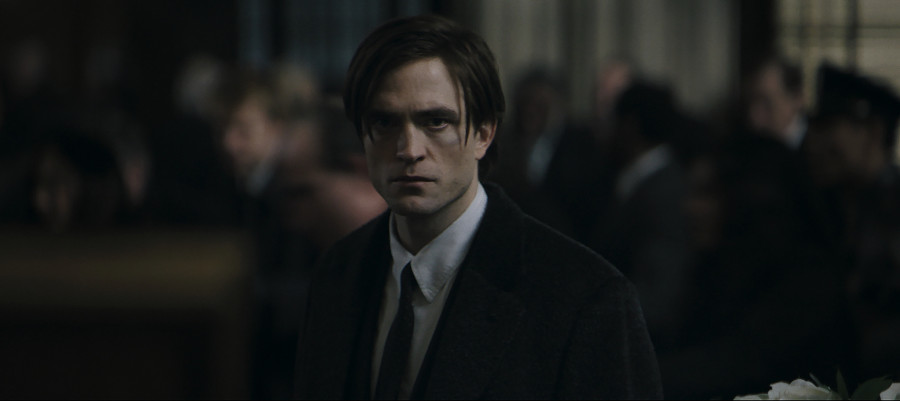 The Batman has a March 2022 release date
The Batman gets released on March 4, 2022 directed by Matt Reeves, and starring in the movie includes Robert Pattinson as Gotham City's vigilante detective, Batman, and billionaire Bruce Wayne.
Starring alongside Pattinson as Gotham's famous and infamous cast of characters includes Zoë Kravitz as Selina Kyle; Paul Dano as Edward Nashton; Jeffrey Wright as the GCPD's James Gordon; John Turturro as Carmine Falcone; Peter Sarsgaard as Gotham D.A. Gil Colson; Jayme Lawson as mayoral candidate Bella Reál; with Andy Serkis as Alfred; and Colin Farrell as Oswald Cobblepot.