Anson Mount says he feels honored in regards to returning as Black Bolt as a member of the Illuminati in Doctor Strange 2.
The actor who played Black Bolt in Marvel TV's Inhumans on IMAX and ABC took to social media to comment on his big return and also released a behind-the-scenes-video.
"Finally able to discuss this w/out providing too many spoilers. Getting the call from Kevin Feige was one of the most unexpected of my life. It was an honor & joy to finally work w/ Sam Raimi who reached out to engage me on how best to do this. Beyond grateful for the experience," said Mount who now stars in Paramount Plus' Star Trek: Strange New Worlds as Captain Christopher Pike.
RELATED: Illuminati cut scenes involve Magneto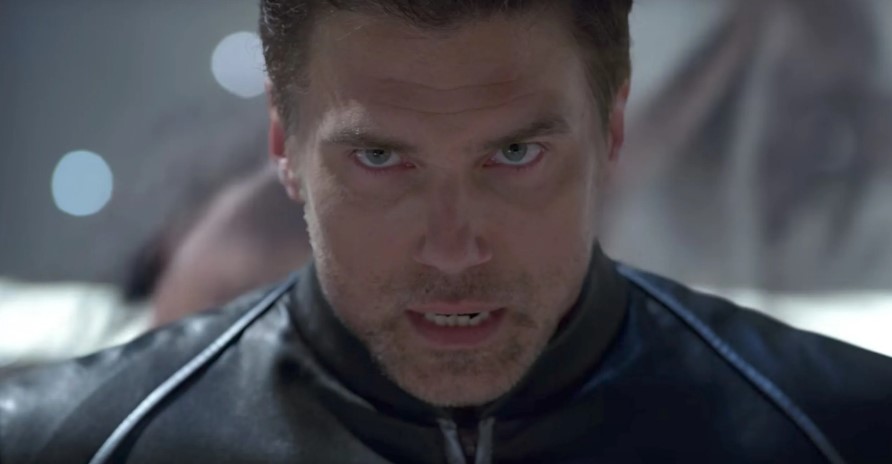 Return of Anson Mount as Black Bolt was a cool fan-service moment
Long story short, the Inhumans TV series was from Marvel TV who at the time was separate under Disney than Feige's Marvel Studios (Feige is now in charge of Marvel and did away with Marvel TV).
As we all know, the Inhumans TV series was downright awful, so much so that IMAX who funded the project said they would never work with Marvel again, so it is nice to see that Feige made things right (sorta) by bringing back Anson Mount as Black Bolt.
Regarding the big return, while it came off as a cool fan-service moment, it's not without its own problems, as for one, Black Bolt obviously dies, but it's more in the way in which he died, as the "smartest man" on the planet, John Krasnsinski's Mr. Fantastic, told Scarlet Witch how to kill Black Bolt, and Black Bolt was killed when he tried to talk while having no mouth (a huge holy sh-t! moment), and I also believe in the comics, Black Bolt's powers don't hurt this body.
Again, while it was cool to see Anson Mount, the Illuminati came off as feeling forced.
Worth a mention is that Feige could have used the scene in Doctor Strange 2 to explain the Inhumans in the MCU, particularly in regards to Ms. Marvel in the Disney Plus series, but it doesn't seem as if Ms. Marvel will be an Inhuman or have inherent powers as a result of undergoing Terrigenesis (Kamala Khan apparently gets her powers from a magic bracelet that anyone can wear).