In what comes as no surprise to the majority of fans, now IMAX admits that Marvel's Inhumans is basically an utter failure.
Before I continue, I want to get it on the record that Marvel's Inhumans has NOTHING to do with Marvel Studios, as it comes from Marvel TV–who Marvel Studios president Kevin Feige booted from being involved with the Marvel movies (Feige actually laughed at questioning about the Inhumans TV series).
Deadline posted an article titled "Imax Concedes 'Marvel Inhumans' Experiment Let Down Moviegoers" with statements from Imax CEO Rich Gelfond who blamed the disappointing reception of Marvel's Inhumans, at least in theaters, on a "misalignment of customer expectations."
Their article notes that the comment equates to: Corporate-speak translation: movie ticket buyers realized they had paid top dollar for a TV show.
"Customers expected a production akin to a mega-budget blockbuster movie, rather than pilots for a television show," Gelfond said. "Moreover, the fact that this was Marvel IP set the bar at a level you wouldn't see from other pieces of content or IP because of the reputation and the high production value of Marvel movies."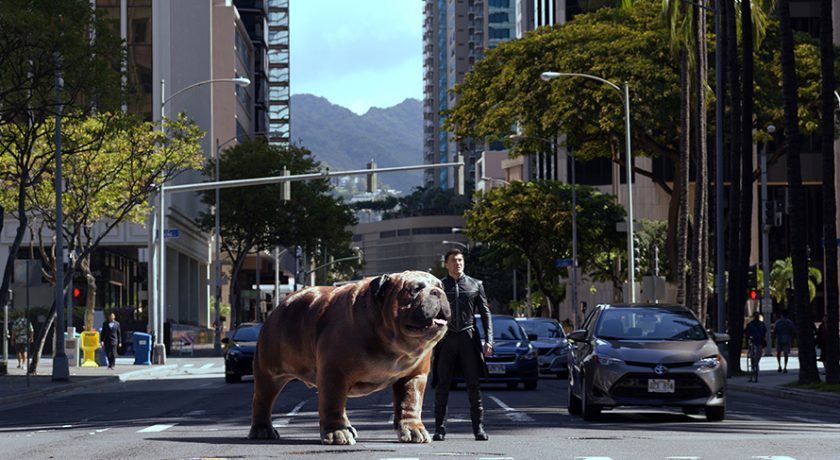 It's noted and suggested that IMAX won't be working with Marvel TV or funding other similar "experiments" due to the failure of Marvel's Inhumans: "Going forward, we intend to take a more conservative approach consistent with the Game of Thrones approach to capital investments and content," Gelfond said. "We will be more conservative when considering whether to invest our own capital; and if so, to what extent."
Marvel's Inhumans was off to a shaky start even before the first two episodes premiered on IMAX. The release of the first promo image and Inhumans trailer drew criticism from not only fans, but even the IMAX director Roel Reine.
The IMAX premiere also disappointed everyone involved with the series as it only grossed receipts of $3.5 million, and it also drew negative reviews from critics and has a Marvel-low of 8% on Rotten Tomatoes.
The failure of Marvel's Inhumans follows a trail of lukewarm receptions for Marvel TV as of late including the Netflix Defenders and Iron Fist series. Up next for Marvel TV is Punisher on Netflix, which also has high expectations from fans. Marvel's Agents of SHIELD was also placed on the backburner for Inhumans, as SHIELD was delayed from its normal Fall release to this December.
Deadline also notes they tried to approach head of Marvel TV Jeph Loeb and co-head Jim Chory about Inhumans, but the pair refused and walked away without comment.