The latest issue of GQ magazine covers both Robert Pattinson and The Batman movie, and advanced tickets for an IMAX screening also go on sale.
Regarding the IMAX screening, IMAX is screening The Batman on Tuesday, March 1, with tickets now on sale. Check out the below tweet.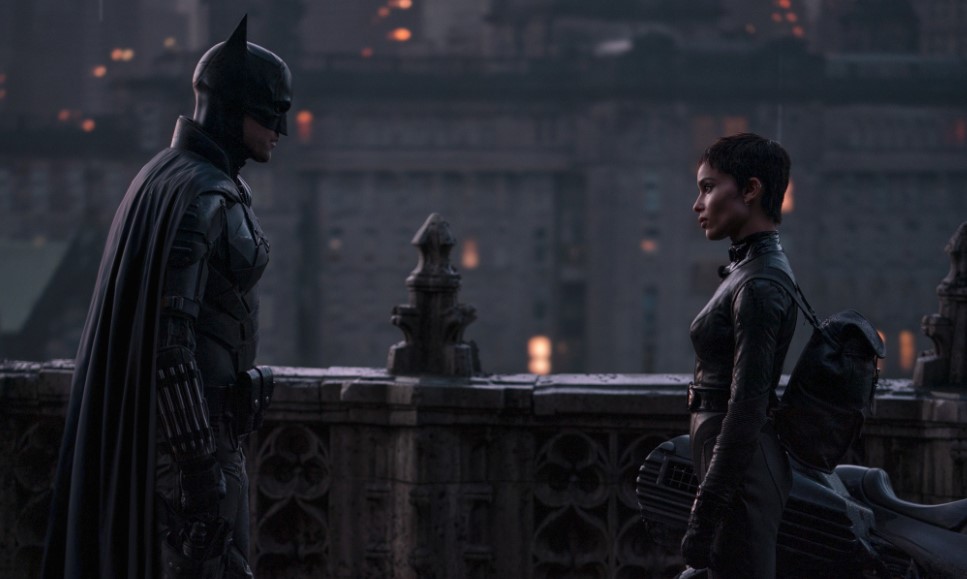 Batman is kind of a weirdo says Robert Pattinson
The March issue of GQ magazine has a featured article on Robert Pattinson where the actor is also featured on the cover, and below you can check out a bunch of bizarre photos.
How the photo looks to tie to The Batman is that Pattinson offers Batman is sort of a weirdo who has a bit of a breakdown (and Pattinson also previously said he likes playing freaks):
"I've definitely found a little interesting thread. He doesn't have a playboy persona at all, so he's kind of a weirdo as Bruce and a weirdo as Batman, and I kept thinking there's a more nihilistic slant to it. 'Cause, normally, in all the other movies, Bruce goes away, trains, and returns to Gotham believing in himself, thinking, I'm gonna change things here. But in this, it's sort of implied that he's had a bit of a breakdown. But this thing he's doing, it's not even working. Like, it's two years into it, and the crime has gotten worse since Bruce started being Batman. The people of Gotham think that he's just another symptom of how shit everything is. There's this scene where he's beating everyone up on this train platform, and I just love that there's a bit in the script where the guy he's saving is also just like: Ahh! It's worse! You're either being mugged by some gang members, or a monster comes and, like, fucking beats everybody up! The guy has no idea that Batman's come to save him. It just looks like this werewolf."

Pattinson laughs hard. "And I kept trying to play into that, I kept trying to think, and I'm going to express this so badly, but there's this thing with addressing trauma.… All the other stories say the death of his parents is why Bruce becomes Batman, but I was trying to break that down in what I thought was a real way, instead of trying to rationalize it. He's created this intricate construction for years and years and years, which has culminated in this Batman persona. But it's not like a healthy thing that he's done." It's like an extended crack-up. "Almost like a drug addiction," he says. There's a moment when Alfred asks Bruce what his family would think of him tarnishing the family legacy with his new side hustle. "And Bruce says: 'This is my family legacy. If I don't do this, then there's nothing else for me.' I always read that as not like, 'There's nothing else,' like, 'I don't have a purpose.' But like: 'I'm checking out.' And I think that makes it a lot sadder. Like, it's a sad movie. It's kind of about him trying to find some element of hope, in himself, and not just the city. Normally, Bruce never questions his own ability; he questions the city's ability to change. But I mean, it's kind of such an insane thing to do: The only way I can live is to dress up as a bat.
Another tidbit from the article is that Robert Pattinson addresses his size as he says he is a lot taller than most people think and says, "A lot of Batman fans are like, 'He's tiny, he's tiny!' I'm not f-cking tiny! I'm, like, a large person. About half the time, I'm trying to get skinnier."
Director Matt Reeves also compares the actor to that of a chameleon.
"He's a chameleon," said Reeves. "Recently, Rob was telling me that he never plays a character with exactly his voice. The voice is one of his ways in."
The Batman gets released on March 4.
GQ Robert Pattinson images: