Amber Heard is back as Mera for the Snyder Cut of the Justice League movie which follows recent rumors and speculation that the actress could have a reduced role in Aquaman 2.
Included in the news of Jared Leto back as the Joker for the Snyder Cut is mention that Amber Heard is also included in the additional scenes that Zack Snyder is currently filming:
Shooting is currently underway with Ben Affleck, Ray Fisher and Amber Heard among those involved, on top of Leto. It is unclear which other actors are included.
Reportedly, Zack Snyder and Jason Momoa were responsible for casting Amber Heard as Mera who first appeared in the theatrical cut of Justice League from Joss Whedon and who was meant to appear in Snyder's version of Justice League, and then Heard went on to star in James Wan's Aquaman.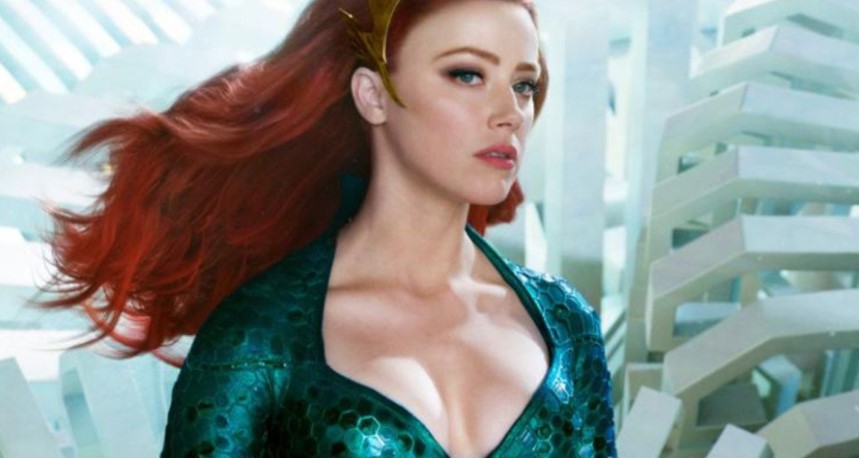 Zack Sndyer brings back Amber Heard as Mera
Regarding Amber Heard and Aquaman 2, due to the controversy and lawsuit surrounding her ex-husband Johnny Depp, it has been speculated that Heard could be out as Mera in the sequel, with a recent rumor offering if things don't improve surrounding how she is viewed by the public (currently, pretty negative), Heard will have a reduced role in Aquaman 2 and may be replaced by another female character.
Since Heard was already involved with the first version of Justice League, adding more of Mera in the Snyder Cut makes sense and doesn't necessarily have to reflect the bad press she has been receiving as of late.
Heard and Depp have been battling for quite the while as both have accused each other of domestic abuse with lawsuits flung back and forth to the tune of tens and tens of millions of dollars.
The Snyder Cut gets released on HBO Max next year in four parts said to be officially titled Zack Snyder's Justice League.
Aquaman 2 is due out Dec. 16, 2022.