It's again claimed that Amber Heard's role in Aquaman 2 has been drastically reduced as it is said the actress only appears as Mera for less than ten minutes in the film.
The info once again comes from YouTuber Grace Randolph who previously said Amber Heard's role would be reduced in the sequel depending on whether or not there is bad press surrounding her and Johnny Depp, and that is exactly what is going on right now.
"I hear Amber Heard has less than 10 min of screentime in Aquaman 2," tweeted Randolph on Thursday.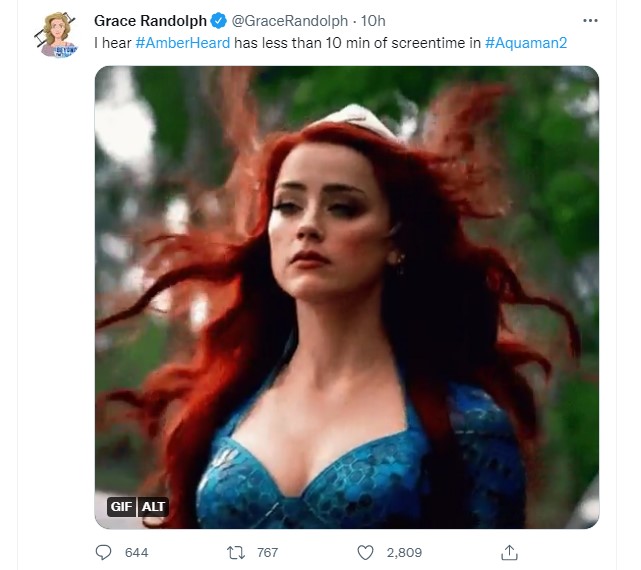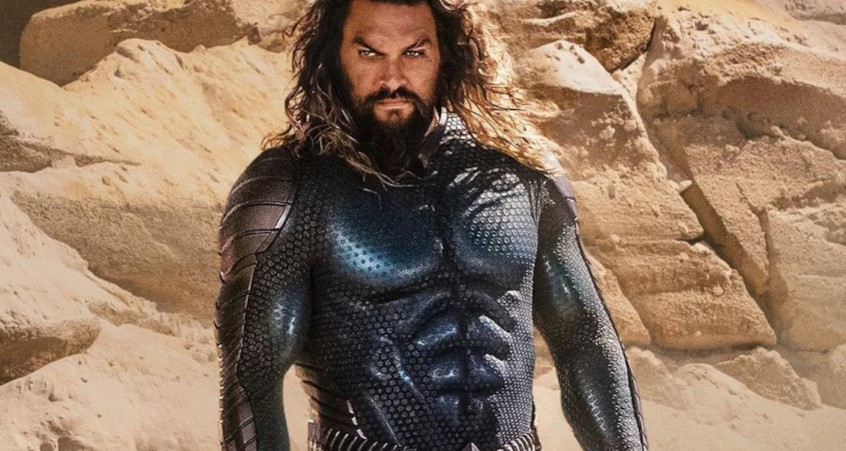 Amber Heard and Mera said to have been replaced in Aquaman 2
Amber Heard was a star of the first Aquaman film, so obviously, her troubles with Johnny Depp are the reason for Mera appearing in less than ten minutes of the movie.
Randolph also previously said that instead of Amber Heard as Mera, another female actress and character is going to be used in the sequel, with some fans thinking Dolphin, who in the comics has also been a lover of Aquaman. There hasn't been much said about the flick as of yet, so it is unknown if there is going to be another female character to replace Mera; checking IMDb doesn't help as really the only new female character seems to be Karshon, who is a shark villain in the comics, but Indya Moore is playing Karshon in Aquaman 2, so maybe the film is changing things up and going in a different direction because of Amber Heard.
What is also interesting is that it came out in the Johnny Depp and Amber Heard trial that Depp lost the Pirates of the Caribbean Disney franchise because of Heard's allegations, and now Heard has apparently lost the Aquaman franchise. The latest about the trial is that Amber Heard will take the stand next week as the first witness for her defense in the $50 million defamation trial instigated by Johnny Depp (via Deadline).
WB also debuted new Aquaman 2 footage this week at the CinemaCon, but the footage didn't feature Amber Heard as Mera. It could very well be possible that if things go really south for Heard that her less than ten minutes of screentime could be cut in its entirety, barring any contract obligations, of course.
Aquaman and the Lost Kingdom has a March 17, 2023 release date directed by James Wan and stars Jason Momoa, Patrick Wilson, and Yahya Abdul-Mateen II.