The big Amber Heard and Johnny Depp trial is currently underway where a marriage counselor has testified that Amber Heard initiated and triggered fights with Johnny Depp.
The testimony from the marriage counselor goes so far as to say that Johnny Depp also fighting with Heard was a direct result of Amber Heard first fighting with Depp, as prior to Amber Heard, Depp never was physical in any prior relationship.
"I know she led [the fights] on more than one occasion and started it to keep him with her because abandonment and having him leave was her worst nightmare," Dr. Laurel Anderson said via video testimony, who is a marriage counselor who worked with the pair for a total of 21 sessions beginning in October 2015. "Miss Heard reported that it was a point of pride to her, if she felt disrespected to initiate a fight. Her father had beaten her, she was not going to end. If he was going to leave she would strike him to keep him there. She would rather be in a fight than have him leave."
The Daily Mail notes that when asked if it was her assessment that Amber Heard triggered Johnny Depp to be violent when he wasn't violent with any of his other partners, Anderson said, "Yes."
"He had been well-controlled for almost 20, 30 years and both [Depp and Heard] were victims of abuse in their homes. I thought he'd been well-controlled for decades, and with Miss Heard, he was triggered and they engaged in what I saw as mutual abuse," said Anderson.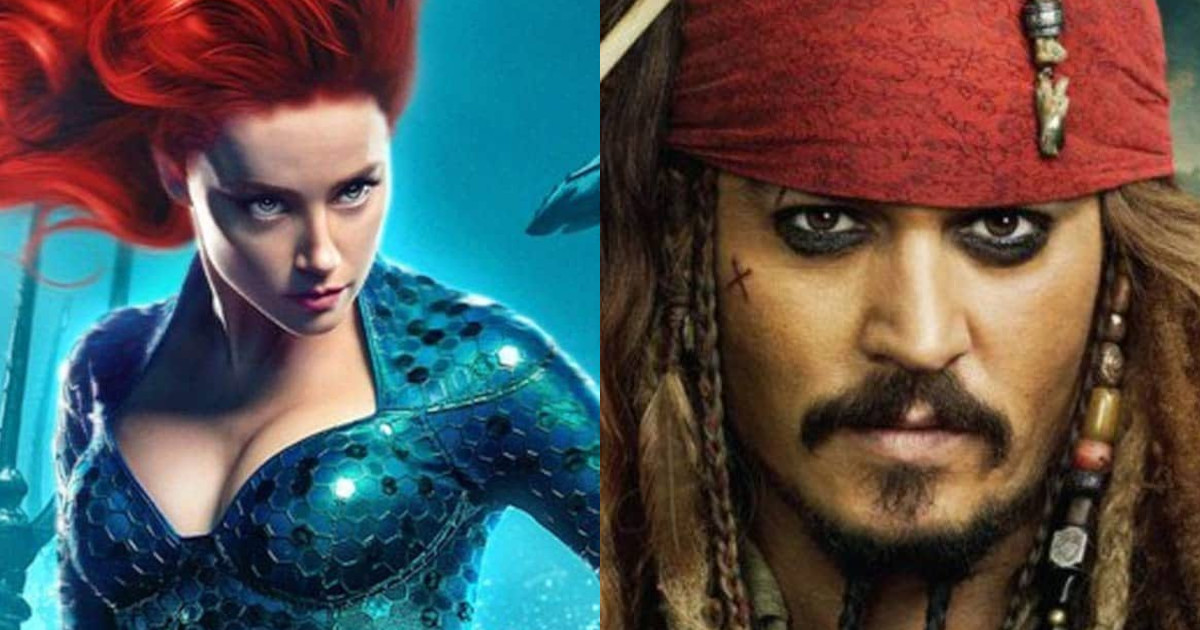 The Amber Heard and Johnny Depp trial is currently underway
The marriage counselor continued with mention that Johnny Depp had a hard time having a voice in their relationship as Depp "was having difficulty in the sessions and I think it was something about the process between the two of them."
When asked about the difficulty, Dr. Laurel Anderson replied, "Having a voice. Miss Heard had a jackhammer style of talking. She was very amped up. He had trouble talking at a similar pace. He was cut off a lot. I'm guessing this is what it was. This is how he didn't have a voice. He couldn't talk with her rapid-fire way of conversation so he was really overwhelmed."
Dr. Laurel Anderson's testimony continued with mention that Amber Heard reported violence on the part of Depp, that the couple argued 'back and forth firing at each other" and that "they don't communicate, they have terrible skills," that Heard "talked over" Depp, and Dr. Anderson said she had to tell Heard that a conversation was "impossible" if Heard was "barraging" the conversation.
The marriage counselor also revealed that Johnny Depp claimed Amber Heard hit him in the jaw, while Dr. Anderson's notes also said he would swing at her.
"Her history is having been violated by her father, physically. A lot of things trigger her, if she's triggered she would hit him first," said Anderson.
You can read more at The Daily Mail which includes testimony from a friend of Johnny Depp and a Beverly Hills doctor.
The trial is a result of Johnny Depp suing Amber Heard following the December publication of an op-ed article in 2018 written by Heard in the Washington Post in which Heard said that she was the victim of domestic abuse, but although Heard never named Depp directly in the article, Depp's attorneys said that there was enough of a connection to her allegations of domestic violence that surfaced two years prior, so the suit was filed. Heard has since filed a counterclaim against Depp.