The cast of Dark Phoenix appeared at the recent WonderCon convention where Storm actress Alexandra Shipp sounds off on Disney and Marvel Studios taking over the X-Men as well as the potential of her character teaming with Black Panther.
Regarding the X-Men now being at Marvel Studios, Alexandra Shipp is asked if she is excited about the potential of Storm joining the Marvel Cinematic Universe, which sees her give a mixed response and dropping an f-bomb:
"I would and I wouldn't because Storm barely has anything to say as it is. I don't know about [the other actors] but like we never talk. So it would be really nice if we weren't piled into yet another jam-packed cast, in which you only see me in the back of the shot like f-cking sasquatch."​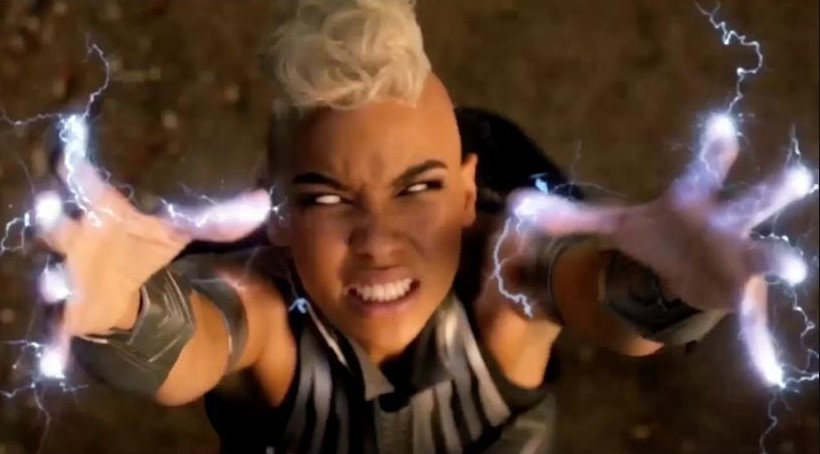 In the comics, Storm happens to get married to Black Panther; so with Marvel's Black Panther movie being a huge success, Alexandra Shipp is asked her thoughts on a potential relationship between the two, but Shipp says she hopes it doesn't go there.
"No! No, I don't think Storm needs T'Challa, and I think she needs her own movie. It doesn't have to be me, it just needs to be made. A woman does not need a man in order to give her validity and she has also been around longer than him."
While nothing official has yet been announced regarding the X-Men characterd at Marvel Studios, it is thought that Kevin Feige will be rebooting the X-Men with new actors.
X-Men: Dark Phoenix has a June 7, 2019 release.
(via CBM)