As many fans have theorized, Zack Snyder confirms that Harry Lennix is the Martian Manhunter, while participating in the Batman vs. Superman live-stream watch party.
Zack revealed that Harry Lennix's General Swanwick understands that there is a relationship between Lois and Clark, and also that Swanwick knows that Clark is really Superman.
Snyder also previously revealed a storyboard for his "Snyder Cut" that features a scene between Lois and Swanwick where Swanwick becomes Martian Manhunter (see below).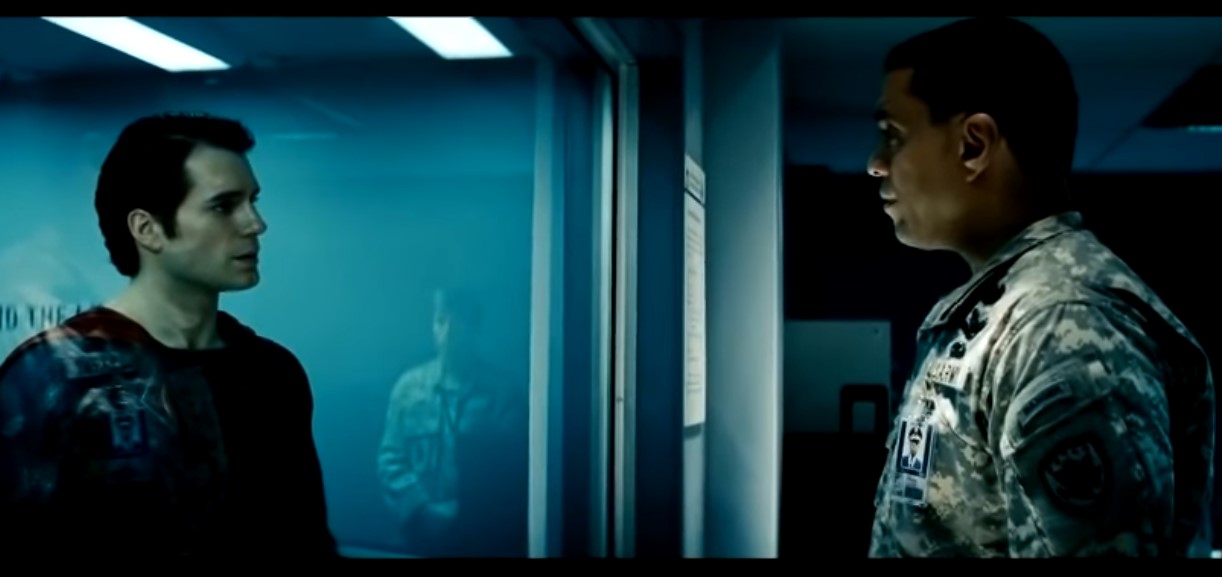 Regarding Swanwick knowing about Superman, recall the scenes from Man of Steel:
A scene involved Superman getting interrogated where he breaks the handcuffs where Swanwick is the only person not to get scared, flinch and take a step back. Swanwick remarks about Superman having revealed his true identity to Lois Lane, and asks, "Why won't you do the same with us?" Superman replies back as he breaks the cuffs, "Let's put our cards on the table here, General." Obviously it seems Swanwick didn't flinch because he wasn't afraid of Superman, and vice versa, Superman was implying that he knew Swanwick's true alien identity as well, which is the Martian Manhunter.
The second scene is at the end of Man of Steel when Superman confronts General Swanwick about being followed by drones. Superman tells Swanwick he has to do things his own way, with Swanwick replying, "Even if I were willing to try, what makes you think they'd listen?" Superman follows up with a seemingly cryptic response of, "I don't know, General. Guess I'll have to trust you." It's probably safe to say, that again, Superman trusts Swanwick because he knows Swanwick, like him, is hiding his true identity in order to do good.
Snyder Cut Martian Manhunter storyboard: