Zack Snyder confirms his epic Netflix sci-fi movie, Rebel Moon, first started off as a Star Wars movie.
I don't believe I was the first to report that Rebel Moon was Snyder's idea of a Star Wars movie, but my Comic-Con friends filled me in about it (same ones told me about the real ending to The Flash movie) and even said Zack Snyder and Christopher Nolan regularly visited George Lucas at Skywalker Ranch.
Now with the release of the trailer, Zack Snyder confirmed to Netflix that the inspiration for Rebel Moon not only came from Star Wars but that Rebel Moon was a potential Star Wars movie (note: bold my own emphasis):
Where did the idea for Rebel Moon first come from and what were the inspirations?

I have a love of "putting-the-team-together" movies. It's a problem. There's got to be a support group somewhere for team-building movies. I loved when I was growing up my dad [would show me] The Dirty Dozen and The Magnificent Seven. Even before I saw Seven Samurai, I saw The Magnificent Seven. So I've always loved this idea of these underdog teams going against impossible odds. Even in college, when they would ask us what kind of a movie we were going to make when we got out of school, I said, "I'm going to make a space team-building underdog movie." And so it went on to the back burner for a long time. It saw light briefly as a [potential] Star Wars movie and then after Army of the Dead, it just felt like, during the pandemic, it really gestated into a real movie. While Army of the Dead was probably still in post, I was pitching it to Netflix as a follow-up, what I wanted to do next.
Zack Snyder pitched Rebel Moon as Star Wars
The villain of the movie is played by Ed Skrein who also filled in Den of Geek that Zack Snyder pitched him Rebel Moon as Star Wars.
"Zack told me, 'It's like Star Wars but with violence, sex, and swearing,'" Skrein said with the article noting that "years ago, Snyder pitched the idea of Rebel Moon to Lucasfilm as a potential Star Wars spinoff. The deal was obviously never made, but Snyder feels it worked out for the best in the end."
"Star Wars' fanbase basically aged with the movies, and then they had children that then also became fans of the movies, and their children had children who became fans of the movie," Snyder said. "I do understand the love of Star Wars, how canonized it is… and actually how immobile it is. That's why I'm here now doing Rebel Moon the way I'm doing it, because we really have no rules except for the ones we make."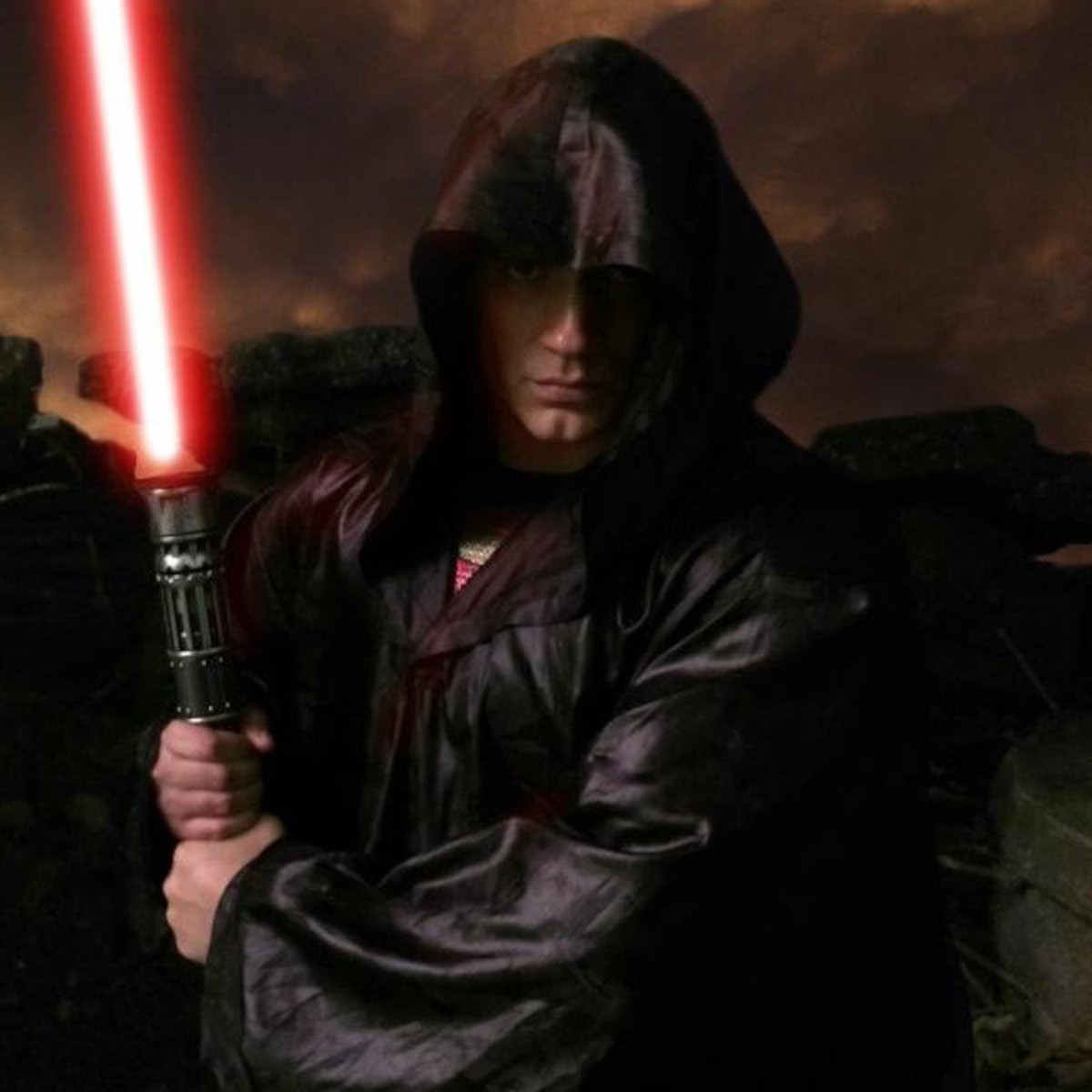 Zack Snyder loves Star Wars
Also recall how when Zack Snyder was filming Batman vs. Superman, he and Star Wars: The Force Awakens director J.J. Abrams would regularly have fun and mash DC with Star Wars, such as Henry Cavill as a Jedi, the Tumbler with the Dark Knight theme on the Millenium Falcon, and more.
Stay on Target @bad_robot #anticipation pic.twitter.com/8zxEjoPnHC

— Zack Snyder (@ZackSnyder) December 15, 2015
#anticipation Getting excited for Star Wars @bad_robot pic.twitter.com/Mv6yCdqMi5

— Zack Snyder (@ZackSnyder) December 15, 2015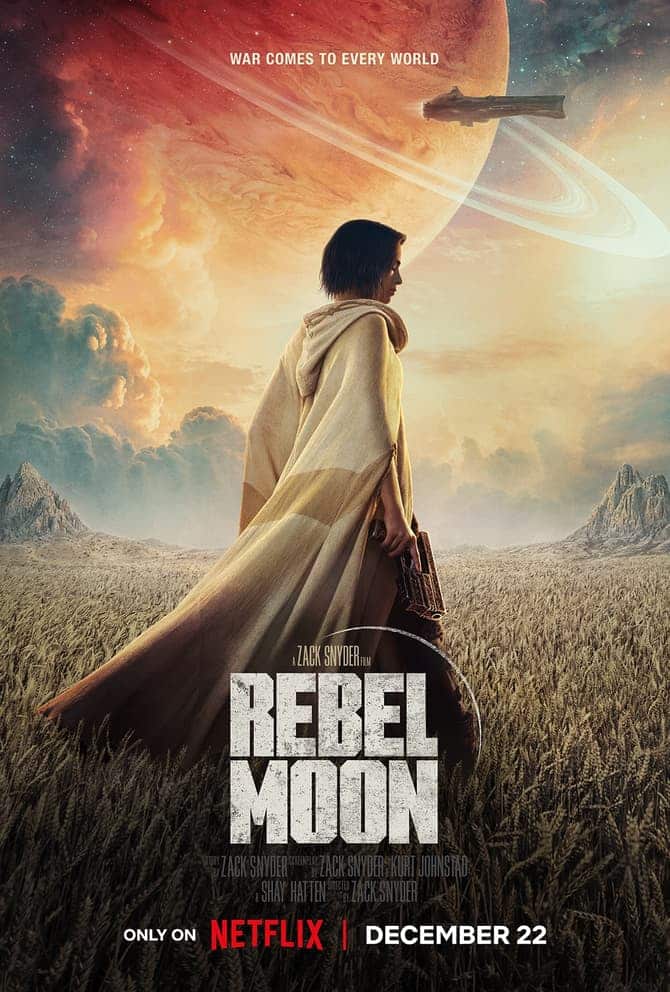 What Zack Snyder is excited about in Rebel Moon
Regarding Rebel Moon, Zack Snyder also revealed an extended Snyder Cut is happening and talked about what most excites him about the film.
"For me, it's just really sort of the endless rabbit holes that we've kind of dug for everybody and for ourselves, frankly," Snyder said. "But in the world-building aspects of making this movie, we really have endeavored to leave no stone unturned and go as far as we could. It's like the movie ended, and the movie will end for everyone who's watching it, but the way that the movies are made is like a snowball rolling down a hill."
Rebel Moon Part 1: A Child of Fire will be released starting December 22 on Netflix, with Rebel Moon: Part 2: The Scargiver on April 19, 2024.