With the release of the Rebel Moon trailer comes word a Snyder Cut version of the flick will be released.
The Rebel Moon trailer (watch below) was released at Gamescom where Zack Snyder revealed they planned on an extended cut and filmed an extra hour of footage.
"The director's cut is close to an hour of extra content, so I think it's a legitimate extended universe version," Snyder told Netflix. "You really get to see a lot. It's just more painted-in all the way. The director's [cut] is a settle-in deep dive, which I have notoriously done throughout my career."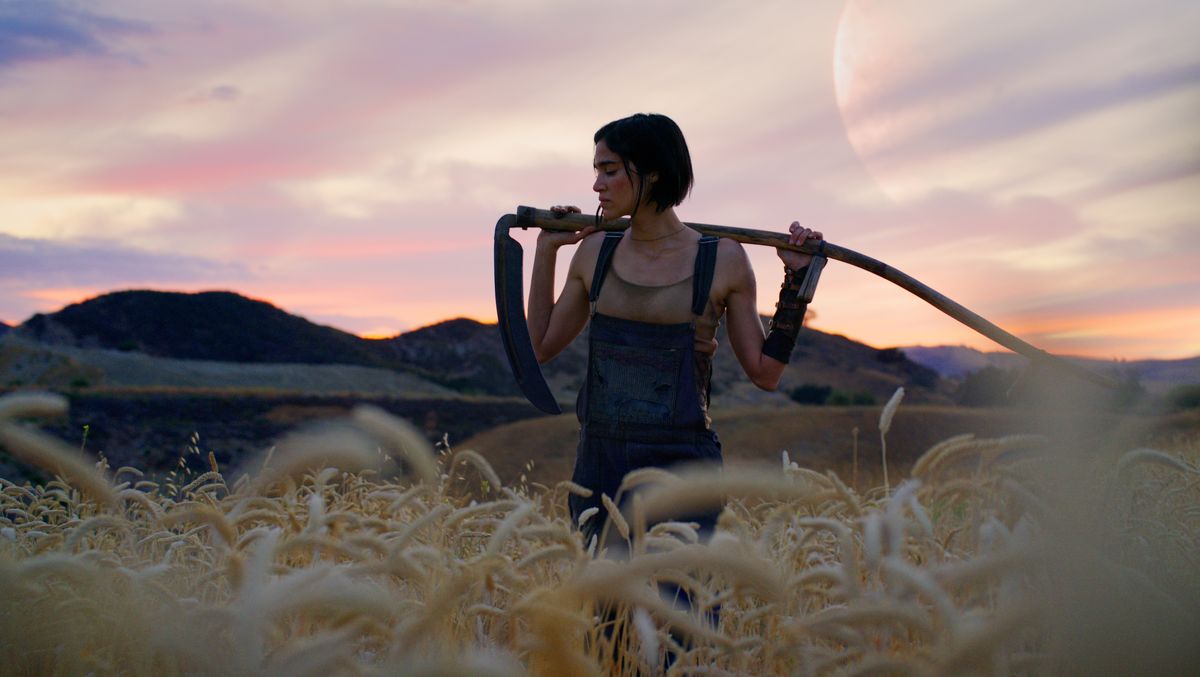 What is the Rebel Moon runtime?
Snyder also confirmed his Rebel Moon will be released in two parts, with Part 1: A Child of Fire and Part 2: The Scargiver, and that both parts have about a runtime of four hours, which fits with his Snyder Cut of Justice League.
"We're still cutting movie two, so I don't know the exact runtime, but they're about two hours each… the movies themselves," Snyder said. "I think movie two is under two hours right now."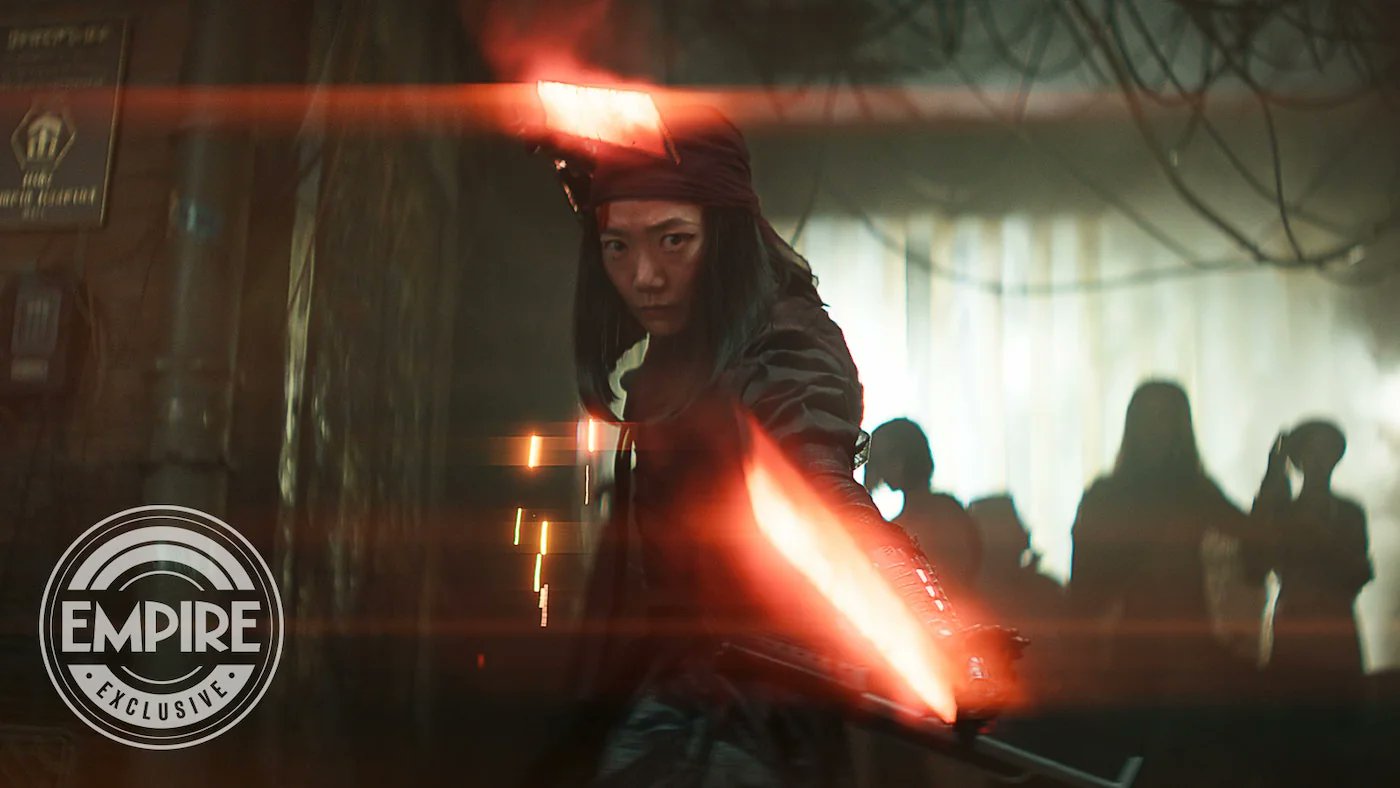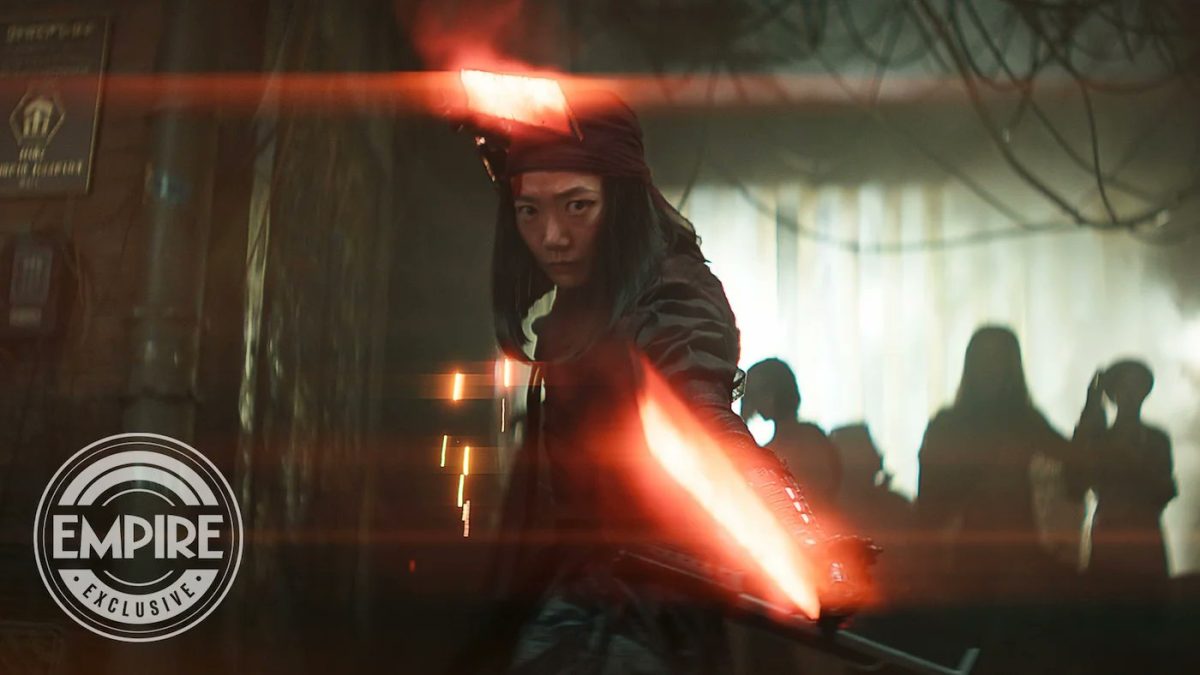 Rebel Moon split into two parts is best
In regards to why Rebel Moon is in two parts, Snyder said he thinks it's better for the release to be split.
"So, I had written a pretty long, 200-page script," Snyder said. "And the cool thing about Netflix was when I said maybe a way to go is to just break it into two movies because, while I could cut it to one, it's going to kind of make the movie vary by the numbers when you get that. It's especially the case for a movie like this that's sort of genre-specific, we know the mission, got to put the team together, etc. You've got to prepare for battle and then fight them. Not that that's what's going to happen, but that becomes kind of obvious.
"And then when you really put the screws to something like that, the beats become really set in stone and there's not a lot of room to move around. And I think by letting it be two movies, it really let us kind of have a lot more character and a lot more worlds to visit and just be more overall exotic and unexpected."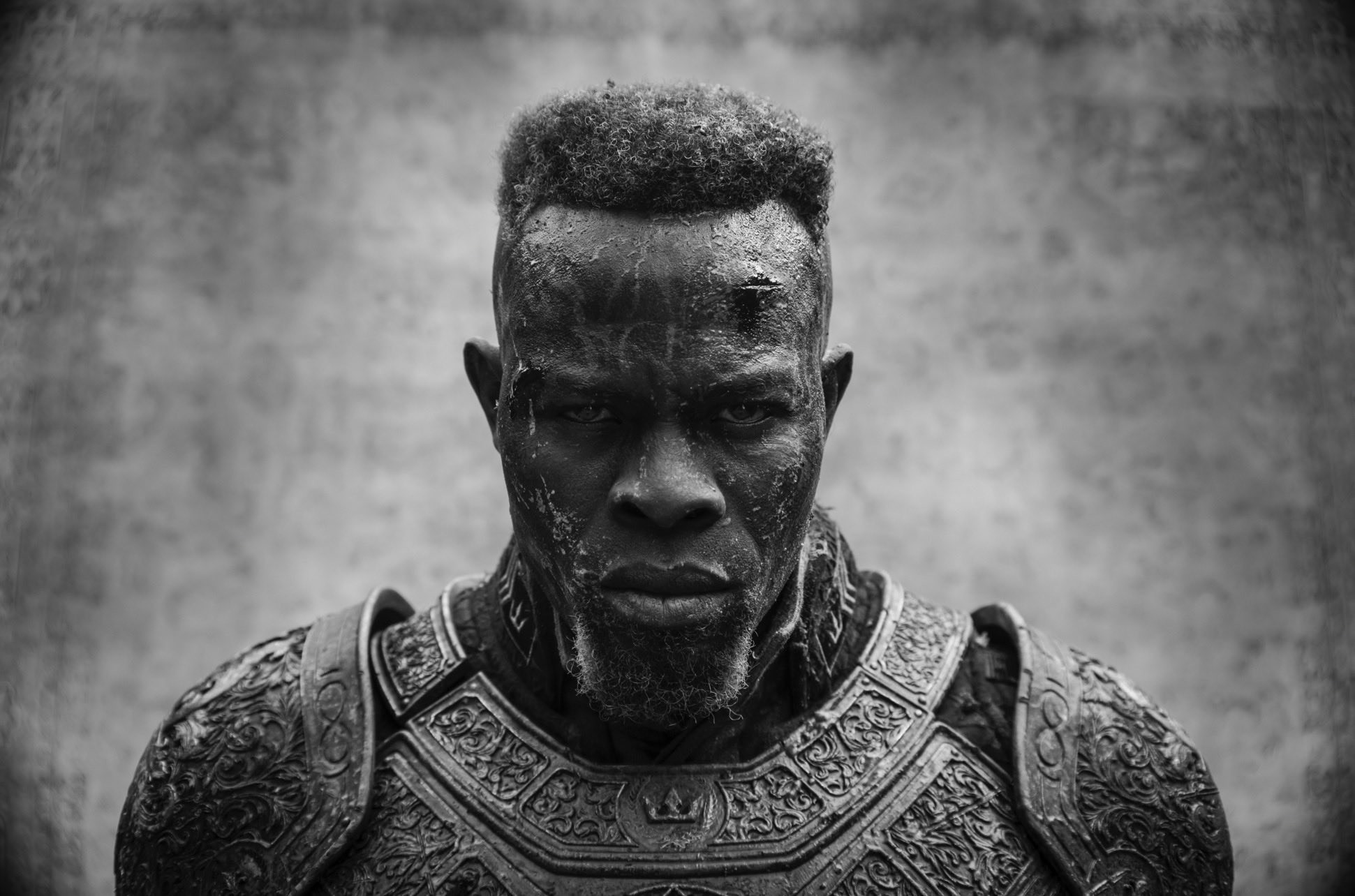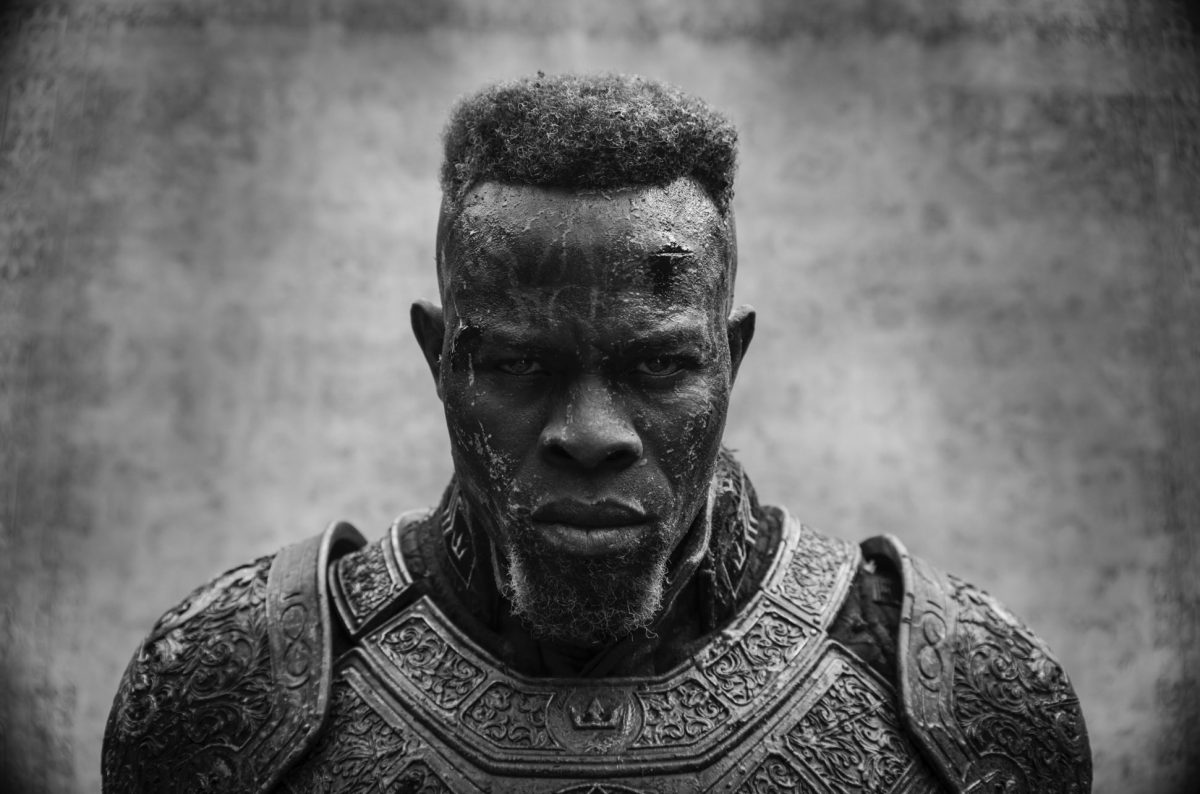 Snyder Cut of Rebel Moon should be no surprise
Zack Snyder is also known for his director's cut of Watchmen, so having a Snyder Cut of Rebel Moon should come as no surprise.
"I don't know how I got into this director's cut thing, but what I will say about it is that, for me, the director's cuts have always been something I had to fight for in the past and nobody wanted it. It was this bastard child that I was always trying to put together because they felt like there was a deeper version. And with Netflix, we shot scenes just for the director's cut. So in that way, it's really a revelation because it gives that second kick at the can for big fans, like a real discovery that they would not [otherwise] get. I'm really excited about it!"
Rebel Moon Part 1: A Child of Fire will be released starting December 22 on Netflix, with Rebel Moon: Part 2: The Scargiver on April 19, 2024.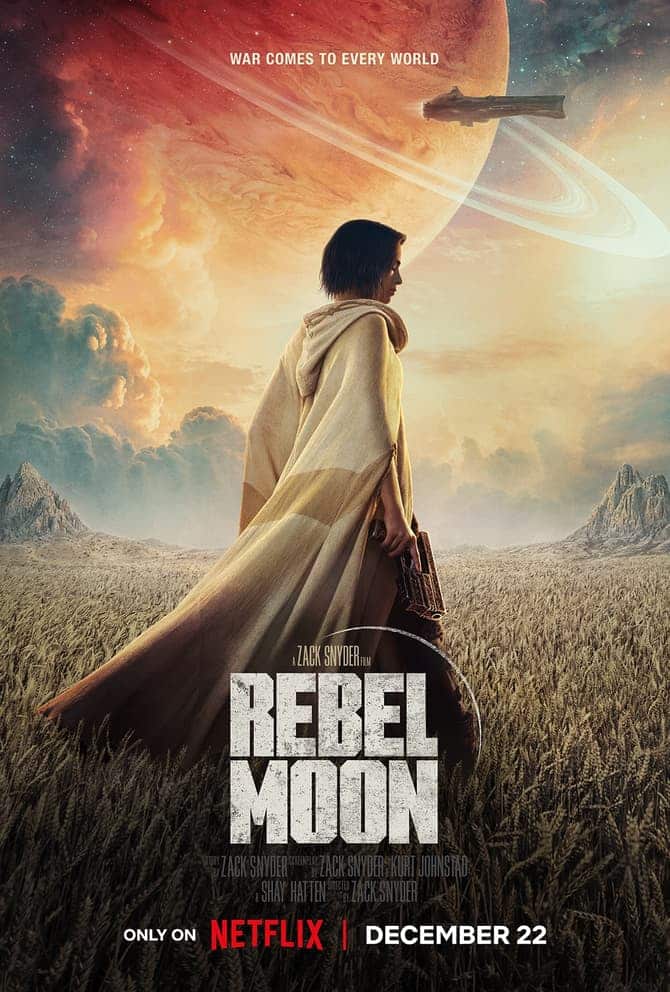 Watch the Rebel Moon trailer: