A rumor surfaced earlier Friday offering Warner Bros. was considering releasing Wonder Woman 1984 through video-on-demand due to the coronavirus, but that is not the case.
Warner Bros. confirms that Wonder Woman 1984 will be released in theaters.
Director Patty Jenkins confirmed on Twitter that Warner Bros. confirms Wonder Woman 1984 will go to theaters, not streaming.
We can also add that the movie probably cost around $200 million to make, so a VOD release wouldn't be profitable.
With movie theaters closed across the world, it has been speculated that the release date for Wonder Woman 1984 will be postponed, much like Marvel's May 1 release for Black Widow, as the social media accounts surrounding Wonder Woman have removed the countdown to the film's June 5 release date. In addition, a promo poster also didn't feature the release date, but something along the lines of "coming soon."
Warner Bros. hasn't made anything yet official, so as of right now, the WW84 release date sticks.
Hopefully, all this coronavirus stuff is done by June, and who knows? Maybe Wonder Woman 1984 will be the first flick to be released in theaters when everything is all said and done and it will be bigger than ever.
WB also continues promoting the movie as earlier saw a new batch of images released and the Cheetah Funko POP! landed online.
Chinese theaters have been said to be opening their movie theaters soon, with it also said the Avengers will be assembling.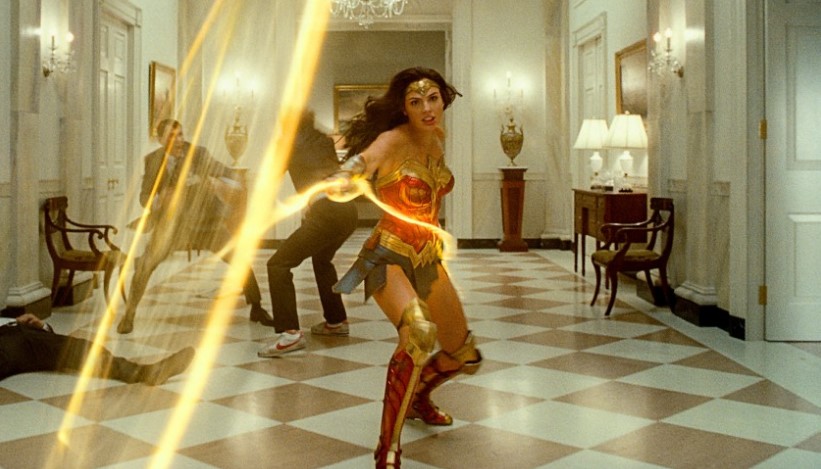 Coronavirus costing industry billions
The coronavirus is costing the entertainment industry billions of dollars as films have seen their release dates postponed or outright canceled, also including James Bond: No Time To Die, Fast and Furious 9, A Quiet Place II, New Mutants, Mulan and more.
Production has also been shut down on all films and TV shows including The Batman, The Matrix 4, Marvel is reportedly losing $300,000 a day with Shang-Chi shut down in Australia, The Flash, Supergirl, Batwoman, The Witcher Season 2 have all stopped filming, and lots more.
Regarding video-on-demand (VOD), various movies are being released early including Birds of Prey, Bloodshot, Ben Affleck's The Way, The Invisible Man, The Hunt, Trolls World Tour, and Disney recently announced Onward will be made available early on its Disney Plus streaming service starting April 3.
Sports events have also been canceled including the NBA, MLB, NHL, MLS, XFL, and WWE has been forced to cancel their live events and instead air shows at their Orlando, Florida training facility, including the upcoming Wrestlemania, which will be a two-day event hosted by Rob Gronkowski.