A streaming or VOD release for Wonder Woman 1984 is a possibility, though it won't happen for Christopher Nolan's sci-fi espionage thriller, Tenet.
John Stankey, CEO of AT&T, the parent company of WarnerMedia, was asked during a conference call about the feasibility of releasing major movies through HBO Max and eliminating theatrical runs where Stankey didn't rule out the possibility of a streaming release for Wonder Woman 1984, but he did for Tenet.
"Is it going to happen with a movie like Tenet or something like Wonder Woman?" Stankey said. "I'd be very surprised if that would be the case. In fact, I can assure you with Tenet, that's not going to be the case."
The news follows Gal Gadot recently informing Israeli TV that the Wonder Woman 1984 release date gets evaluated every two weeks by director Patty Jenkins, the producers, and Warner Bros.
While Stankey did say he would be surprised if Wonder Woman 1984 gets released through streaming, again, he didn't say it definitely is not going to happen for WW84 as he said for Nolan's Tenet.
"[Tenet] needs to release nationwide," Stankey said. "So if you have a major metropolitan area — say, Los Angeles — that's totally out of check and you have other parts of the country that are totally in control, it doesn't necessarily give you an option to open it in half the country. It just doesn't work very well that way. It's a movie, an experience, that should be seen in theaters. It was engineered to be that way. As a result of that, it needs to show up that way. Certainly, Christopher would like it to be that way. That's how he wants that piece of work that he's done to be seen by moviegoers and that's why it's going to be something that shows up in a theater."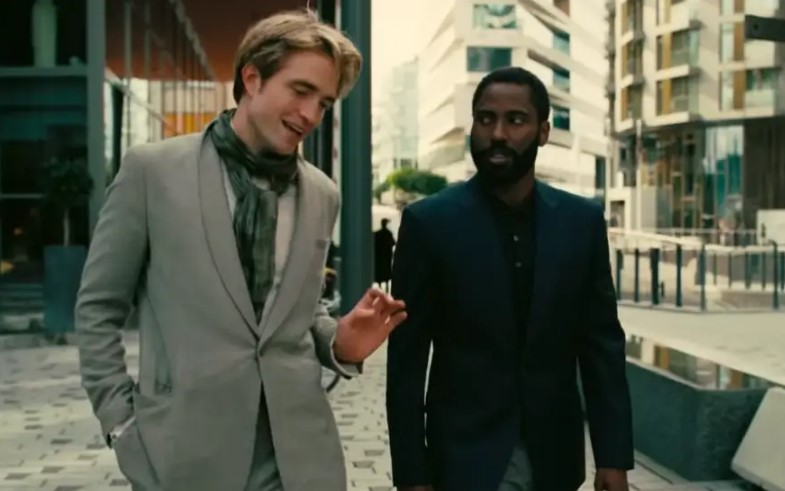 Movie theater shutdowns leading to VOD releases
The Wonder Woman 1984 release date is Oct 2. so hopefully, things improve surrounding the opening of movie theaters but California recently closed down theaters for a second time and New York has yet to open any of its theaters. Deadline also reports AMC Theaters plans on opening in late August instead of at the end of July, around the time when Tenet is assumed to be released.
Back in March did see Patty Jenkins say she intended Wonder Woman 1984 to get released in theaters, but reportedly, she was butting heads with producers on the film who want it to have a streaming release, so we'll have to see how things play out in the coming months.
Tenet (still with no release date) is now expected to get a foreign release prior to opening in the United States or could open internationally and in select theaters in the U.S. at the same time.
Insiders have actually filled me in that WarnerMedia eventually wants to move to the release of new movies on HBO Max instead of theaters.
(via Deadline)