Warner Bros. has released a new Wonder Woman 1984 Japanese trailer which shows off new footage as well as the Hans Zimmer music score.
Gal Gadot sports the new Wonder Woman Golden Armor suit as she flies through the air and attacks soldiers, footage includes Pedro Pacal as the villain, Max Lord, Kristen Wiig as Cheetah, and the return of Chris Pine.
Though in Japanese, the voice-over adds to the action-packed trailer with a sense of excitement as the Hans Zimmer music score can be heard throughout the footage.
Watch below.
The Wonder Woman music will also be getting an update for the release of the Snyder Cut of Justice League, as composer Junkie XL recently revealed he put a new spin on the Wonder Woman and Superman themes for the flick.
Wonder Woman 1984 Japanese trailer: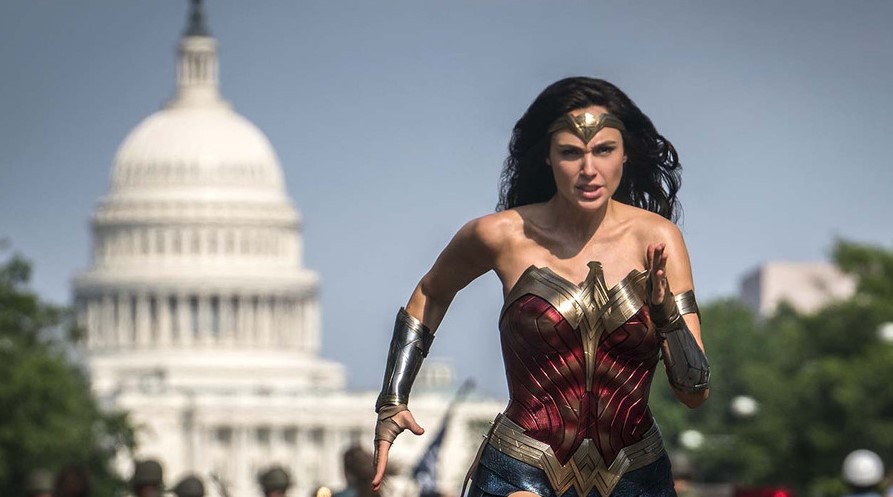 Wonder Woman 1984 has new release date
Warner Bros. also recently pushed the Wonder Woman 1984 release date back again, this time to Christmas, Dec. 25, from its previous October release. Movie theaters still aren't open in some states and most states have limited seating capacity. So WB's plan right now is to release its big Dune movie on Dec. 18 followed by Wonder Woman 1984, as it has been reported WB thinks December can handle two blockbuster films.
WB and director Patty Jenkins have also been pretty adamant about the movie getting released in theaters and not VOD, so there shouldn't be any worries it won't make it to theaters.
Wonder Woman 1984 stars Gal Gadot returning in the title role, Chris Pine as Steve Trevor, Kristen Wiig as Barbara Minerva/The Cheetah, Pedro Pascal as Max Lord, Robin Wright as Antiope, and Connie Nielsen as Hippolyta.
Fast forward to the 1980s as Wonder Woman's next big screen adventure finds her facing two all-new foes: Max Lord and The Cheetah.