Cheetah is teased in new footage from Wonder Woman 1984 featuring Kristen Wiig and Gal Gadot.
The footage features Kristen Wiig as Barbara Minerva running and stating she doesn't want to be like anyone, but she wants to be an "apex predator."
Gal Gadot then appears in the new Golden Armor suit and questions what did Barbara do.
We also get a listen to the Cheetah "roar!"
Wonder Woman 1984 Footage: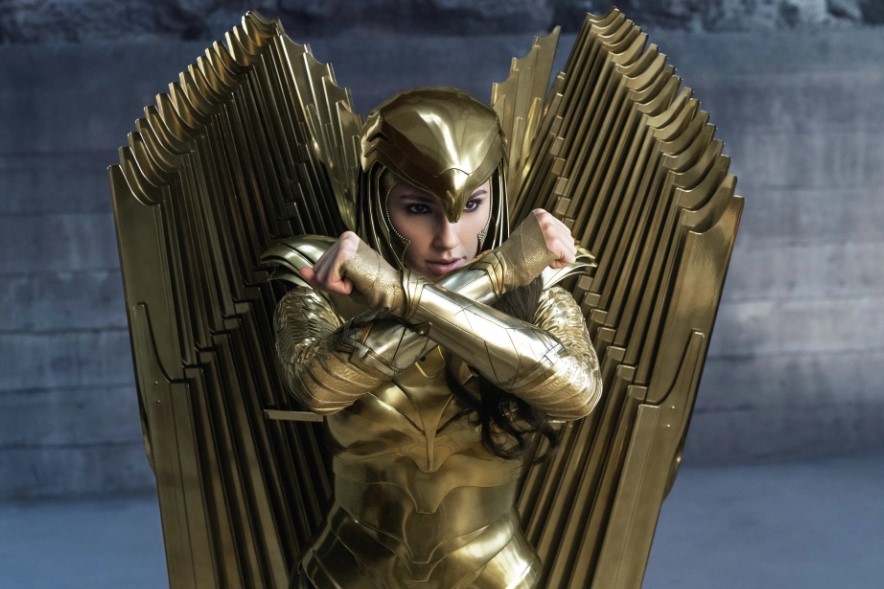 Wonder Woman 1984 gets released in October
Wonder Woman 1984 will also be a part of the upcoming DC FanDome virtual convention where it's thought a new trailer will drop.
It has been said a new Wonder Woman 1984 trailer (and Dune) will be released with the upcoming Inception re-release which is right around DC FanDome. We can also guess the new WW84 trailer will be attached to WB and Christopher Nolan's upcoming sci-fi espionage thriller, Tenet, starring John David Washington and new Batman, Robert Pattinson.
DC FanDome takes place Aug. 22.
Wonder Woman 1984 has an Oct. 2 release and is directed by Patty Jenkins starring Gal Gadot as the titular character, Chris Pine as Steve Trevor, Kristen Wiig as The Cheetah, Pedro Pascal as Max Lord, Robin Wright as Antiope, and Connie Nielsen as Hippolyta. Synopsis: Fast forward to the 1980s as Wonder Woman's next big-screen adventure finds her facing two all-new foes: Max Lord and The Cheetah.