It seems confirmed the woke Female Thor, played by Natalie Portman, will be replacing Chris Hemsworth in Thor: Love and Thunder from director Taika Waititi.
Recall how the director of Visual Development at Marvel Studios recently confirmed the flick will be pushing the boundaries of wokeness.
In regards to the Natalie Portman Female Thor, Variety wrote up a report about Marvel's 2022 release schedule and beyond where they wrote about what they know about the MCU properties, where mention is made about Thor: Love and Thunder and that the Jane Foster Thor will become the center of the story (bold my own):
Taika Waititi will return to direct the fourth "Thor" movie, which he's co-writing with Jennifer Kaytin Robinson ("Someone Great"), and he'll also reprise his motion-capture performance as Thor's alien buddy Korg. Tessa Thompson will return as Valkyrie, and after sitting out "Thor: Ragnarok," Natalie Portman will return as Jane Foster, who will become the center of the story when she takes up Thor's hammer and becomes the Mighty Thor. Jaimie Alexander, also last seen in "The Dark World" (and on "Marvel's Agents of SHIELD"), is returning as Thor's compatriot, Sif. And the Dark Knight himself, Christian Bale, will play the villain, Gorr the God Butcher, whose main goal in life is pretty much right there in his name.

MCU Tie-In: Chris Pratt's Star-Lord, last seen in "Endgame" bantering with Thor over who was in charge of the Guardians of the Galaxy, will appear in "Love and Thunder," along with at least fellow "Guardians" cast member Karen Gillan (as Nebula). It's unknown whether the rest of the "Guardians" cast will follow suit.
Note: Spoilers may follow.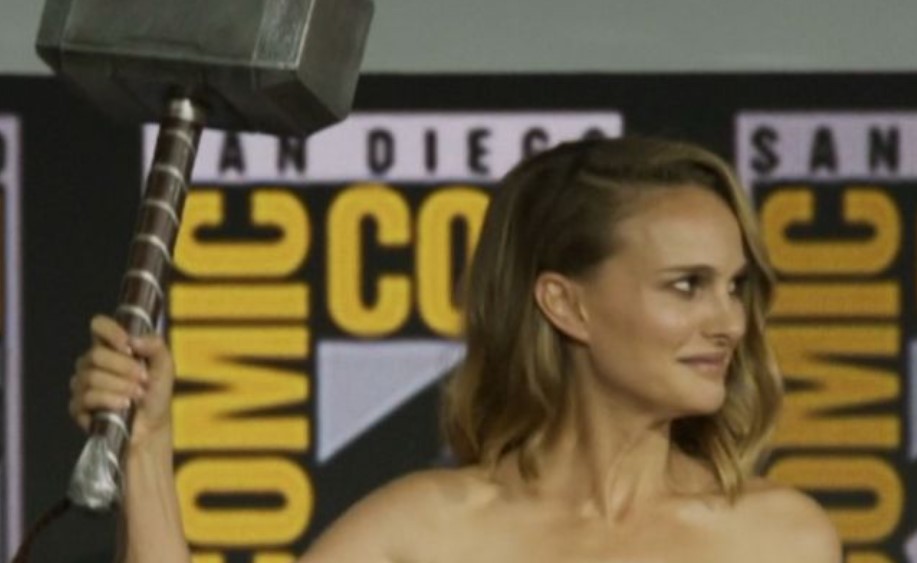 Natalie Portman Thor replacing Chris Hemsworth
The notion of Natalie Portman replacing Chris Hemsworth as Thor fits with Kevin Feige's woke approach to Phase 4 and the Marvel Cinematic Universe, as Phase 4 and beyond is all about diversity
Feige has killed off The Avengers, killed off Robert Downey Jr's Iron Man (said to be replaced by POC teen Ironheart); Chris Evans' Captain America is dead (replaced by POC Falcon); killed off Black Widow Scarlett Johansson (replaced by Yelena who made fun of Black Widow in her own movie); turned the Hulk into a goofy version and apparently has done away with his ability to transform now that She-Hulk is coming — and only knowing Clint Barton for one week, Kate Bishop has become the best ever and the new Hawkeye.
Thor: Love and Thunder will also center around Thessa Thompson's Valkyrie searching for her queen.
Note: Potential MASSIVE spoilers below for Thor: Love and Thunder in regards to Chris Hemsworth.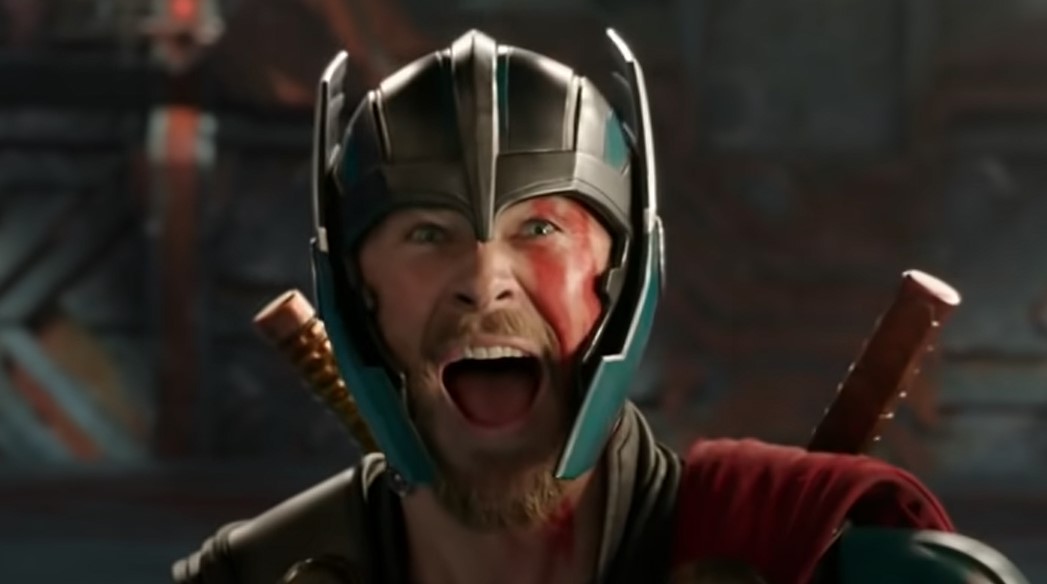 Potential Thor: Love and Thunder spoilers:
Rumors offer that Thor: Love and Thunder will see Christian Bale's Gorr the God Butcher kill off various characters and have a massive battle with Thor — where Thor runs away.
We can guess that is how Natalie Portman comes into play as the new Thor.
Possibly the Chris Hemsworth Thor is deemed a coward and no longer "worthy," which sees the Natalie Portman Jane Foster as "worthy" and the new "Mighty Thor."
(via Variety)