No surprise, but apparently Thor: Love and Thunder will push the boundaries of wokeness, as the flick features the return of Natalie Portman, who plays the Female Thor, and Tessa Thompson as Valkryie who searches for her lesbian queen.
Marvel Studios Director of Visual Development Andy Park filled in Screen Rant that Thor: Love and Thunder pushes the boundaries of what is considered comfortable (bold my own):
There's a reason why there's been over a decade of successful movies and just why this franchise is growing. So Thor: Love and Thunder falls right into that where it's just pushing the boundaries of what's comfortable and what should be expected. You'll be surprised and push these characters and the visuals go along with that. I think [Waititi] said it in some interview where he's just like, he's surprised that he's even, he shouldn't be allowed to make a movie like this. And I get it. This movie is crazy wild. It's so much fun.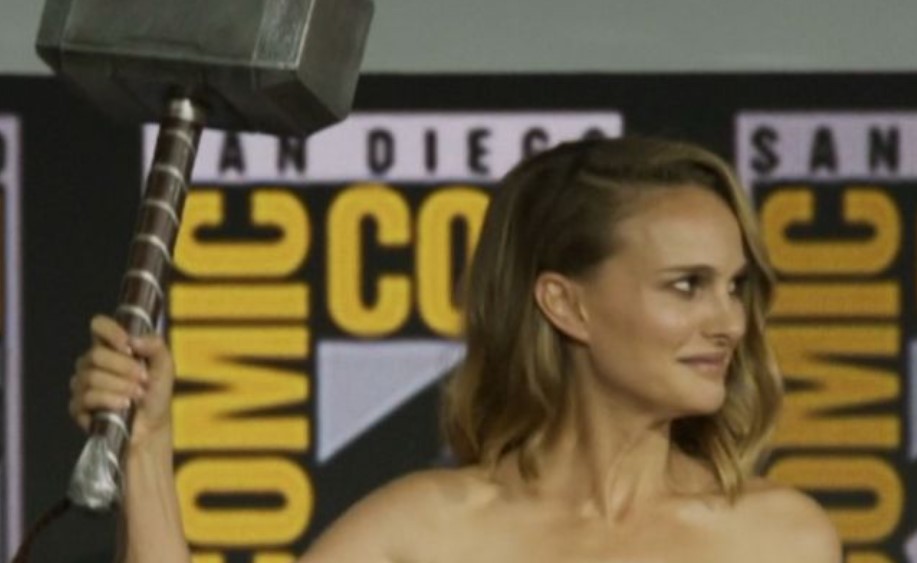 Thor: Love and Thunder: Just what fans want from a comic book movie
Regarding what exactly happens in the flick remains to be seen, but the notion Thor: Love and Thunder will push the boundaries of comfort (just what we wanted from a comic book movie, right?) fits with Kevin Feige's woke approach to Phase 4.
Recently saw the gay kiss scene between two guys in the woke Eternals movie, so it's probably not a stretch to think that Thor: Love and Thunder will feature the MCU's first girl-on-girl scene with either Natalie Portman or Tessa Thompson or both.
We can also add that more than likely the Chris Hemsworth Thor will again be made to look degraded and goofy as hell fitting with Disney's MO, as Feige made Hemsworth goofy as the Fat Thor in The Avengers: Endgame, but this time around, Hemsworth will be back to his jacked self, so Thor will probably be made to look even goofier.
For more on how Kevin Feige is destroying the Avengers characters, check out the bottom of my recent Hawkeye article.
It's a shame Feige and company are going to "push the boundaries" and ruin Thor: Love and Thunder as Taika Waititi did such a good job with Ragnarok, but of course, it's all about pushing an agenda and not about quality content and story.
Thor: Love and Thunder gets released on July 8, 2022 also starring Christian Bale as the villain, Gorr the God Butcher.
(via Screen Rant)