More bad news for Disney Plus and Marvel as it is learned the woke Hawkeye series is a huge fail and is presently performing as the worst of the live-action MCU shows on the streaming service.
Hawkeye, which stars Hailee Steinfeld as Kate Bishop who replaces Jeremy Renner's character in the MCU – basically a guest star on "his" own show – was watched by a whopping 40% less than Loki, the previous live-action MCU show on Disney Plus.
The info comes from Samba TV (via Deadline) who measures streaming service viewership where the first episode number for Hawkeye trails the 5-day U.S. household viewership figure for Loki by 40%.
Loki was watched by 2.5 million homes, while Hawkeye was only watched by 1.5 million U.S. households.
The number is also less than Falcon and the Winter Soldier (1.8M) and WandaVision (1.6M).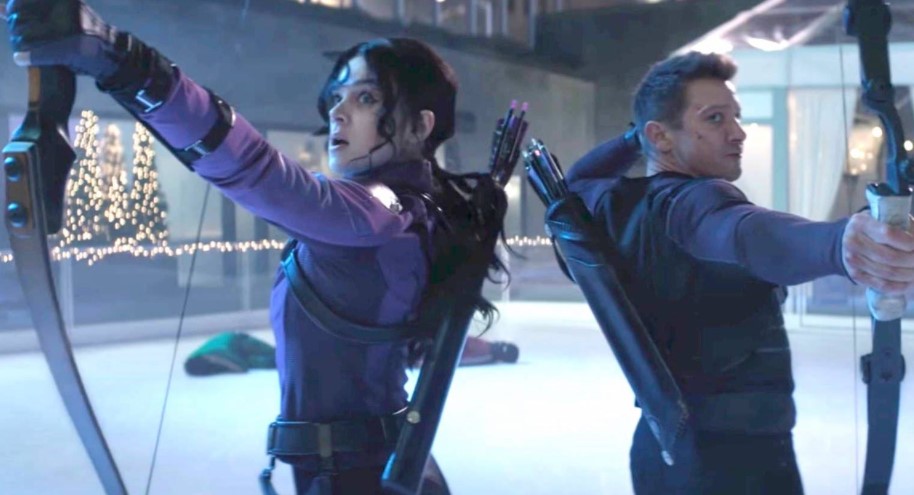 200k Marvel fans stop watching Hawkeye on Disney Plus
What is also alarming for Hawkeye is that the second episode saw a drop of 200k viewers – as only 1.3 million stuck around to watch Episode 2 – but both the first and second episodes were released at the same time on Disney Plus, so that means two hundred thousand Marvel fans didn't like the first episode and decided not to watch the next episode.
The news about Hawkeye isn't too surprising as fans don't want their favorite original characters replaced.
I did watch the first couple of episodes and didn't think too highly of them. I just can't see Kate Bishop as a replacement for Clint Barton who has been basically been trained to be an assassin while Bishop received little to no training (IMO). Sure, the beginning montage showed Kate getting trained (by who?) and we were told she was, and then quite laughably we were shown her climbing buildings and fencing (really?) and beating up bad guys, but it didn't come off as organic and didn't sell me at all on "Kate Bishop."
It's just more woke content (just like the comics) to promote Hollywood's BS agenda, and guess what? Once again, it's a huge fail.
How do we know it's a fail?
Again, just like Disney Star Wars, it's all in the investor reports. Disney's most recent investor report shows that no one is subscribing to Disney Plus. Know what that means? As confirmed by Wall Street investors, the Marvel and Star Wars brands aren't bringing anyone into Disney Plus.
So now Disney either is going to have to rethink its strategy if it wants to compete with Netflix, or Disney Plus will fail.
Related: Kevin Feige Dumbs Down Woke Hawkeye Kate Bishop For Marvel Audience
Disney, here is a hint: Stop with the woke BS and stop replacing and shitting on characters as follows.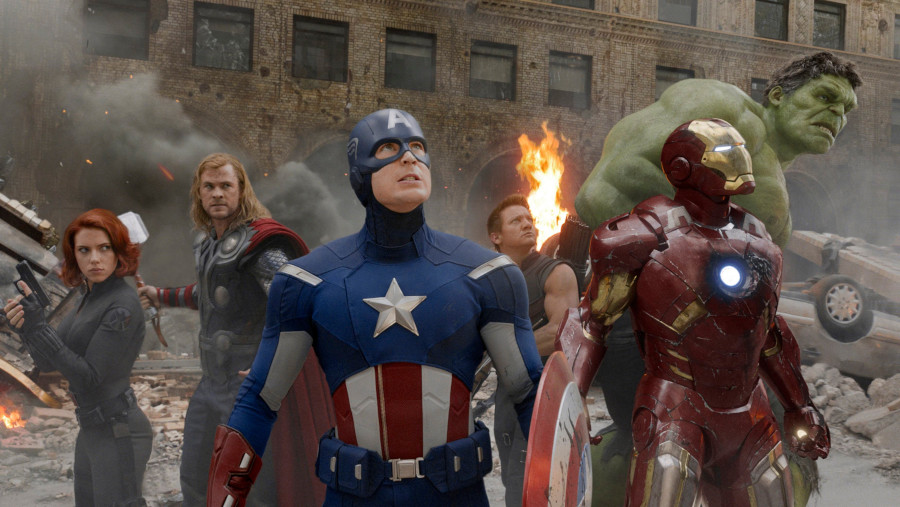 Fans not happy with Marvel's woke approach
The Avengers replaced
Captain America Steve Rogers: replaced with POC Falcon with no powers, while obvious choice Bucky would have made more sense
Iron Man: killed off (Disney doesn't want to pay Robert Downey Jr. the big bucks; hence why no Iron Man 4); replaced by POC teen Ironheart who steals Iron Man tech and for some reason is allowed to keep it
Black Widow: killed off, and replaced, and her character is made fun of in her own movie (more below)
Hulk: became Goofy Smart Hulk; unable to transform to Hulk in She-Hulk; essentially replaced by a female character
Thor: became Fat Goofy Thor; Female Thor Natalie Portman appearing in Love and Thunder
Hawkeye: See above
I'll add:
Captain Marvel: male-hater movie and actress; replaces classic characters in comics with woke PC characters; retcons MCU
WandaVision: Benedict Cumberbatch's Doctor Strange not allowed to appear because he is male
The Falcon and the Winter Soldier: See above, and had awful writing
Loki: Was all about Female Loki (rip off of Doctor Who Jodie Whittaker, another woke failure)
Black Widow: replaces Task Master with female character; the main villain is #MeToo Harvey Weinstein; Avengers not allowed because they are male
Shang-Chi: Sister wasn't allowed to train, but somehow is just as capable or even more so than Shang-Chi, and she also comes off as cooler and more badass and is the new Mandarin; Awkwafina's Katy becomes expert at bow and arrow with no training (maybe she trains Kate Bishop?)
Eternals: replaces original characters with PC characters that make no sense other than to promote an agenda (Eternals are eternal: they don't change, die, or have handicaps, etc)
Coming soon to the MCU: X-Men: outdated because of the word "men"
While all the MCU zombie stans cry and can and troll me all they want, again, the numbers don't lie as the latest box office numbers are in the gutter and the brands aren't doing anything for Disney Plus. That's fact.
None of this stuff is any good, and it's Kevin Feige and his woke producer crew who are to blame.
I've just been pointing it out and stating it will be a huge fail for years. Feige should have learned from Disney Star Wars, and listened.