Following the Spider-Man controversy, it is learned that Tom Holland is still attached to the Sony Pictures Uncharted movie, though the director recently exited the project.
It is reported director Dan Trachtenberg has left the movie, but that a new director should be named by the end of the Summer.
Trachtenberg recently directed the first episode of Amazon's insanely popular series The Boys for Sony, so it is unclear what happened.
It's also said Uncharted will film early next year, which is based on the popular Sony Playstation video game franchise.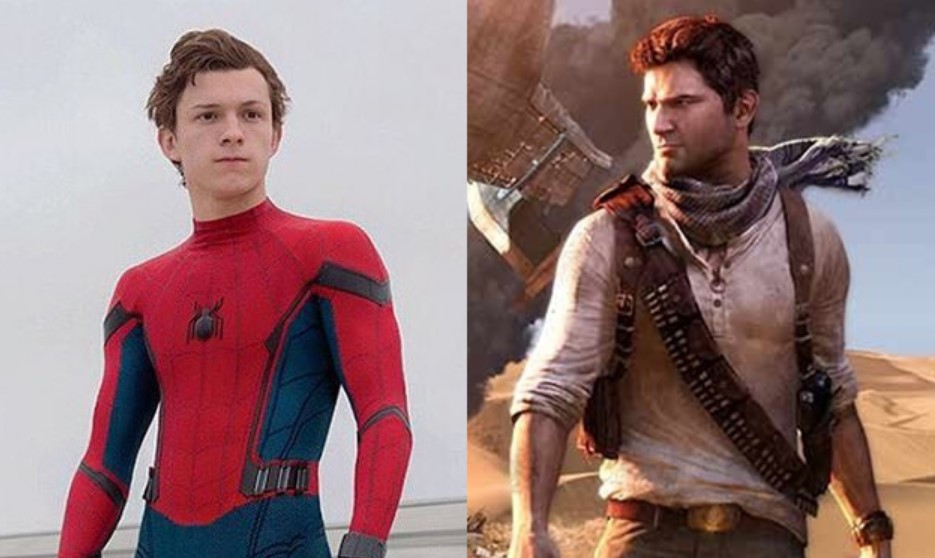 Tom Holland playing Nathan Drake in Uncharted
It is further learned that the Uncharted movie will become the first feature production of Sony PlayStation Productions, which has come on to produce alongside Batman producer Chuck Roven, Spider-Man producer Avi Arad, Warcraft producer Alex Gartner, and Ghost in the Shell producer Ari Arad.
Uncharted is said to have a December 18, 2020 release date with the script written by Iron Man writers Art Marcum and Matt Holloway, and Marvel's Agents of SHIELD writer and producer Rafe Judkins.
The film has Tom Holland playing Nathan Drake as he grows into becoming the treasure hunter everyone knows from the video games that have sold over 41 copies.
The movie has also been described featuring a new story said to be inspired from Uncharted 3: Drake's Deception which focuses on the young thief Drake (Holland) and his first encounter with the professional rogue, Sullivan.
Regarding the Spider-Man controversy, talks recently fell apart between Disney and Sony over keeping Spider-Man within the MCU, which means Spider-Man is back at Sony and Marvel Studios president Kevin Feige will no longer be involved with the character. Reportedly, Tom Holland will still play Spider-Man for two more movies under Sony with the option to do another. It has been reported talks are still ongoing, but at the same time, it has been reported talks are dead.
(via Deadline)