Say goodbye to Tom Hiddleston in the MCU as the actor might be done playing Loki which means no Loki Season 3 or Thor 5.
No worries, no spoilers for Loki Season 2 follow, but if Tom Hiddleston is truly done with the role, he went out on top in the final episode that aired Thursday.
Loki is by far the best Marvel series on Disney+ and I hope Kevin Feige keeps the creative team around to continue with new projects in an MCU that is currently decimated by a lack of quality writing and is desperate for visionary creators.
Favreau, Whedon, Gunn, and the Russos are all gone and there has been no one to take over the mantle; it sure isn't Kevin Feige.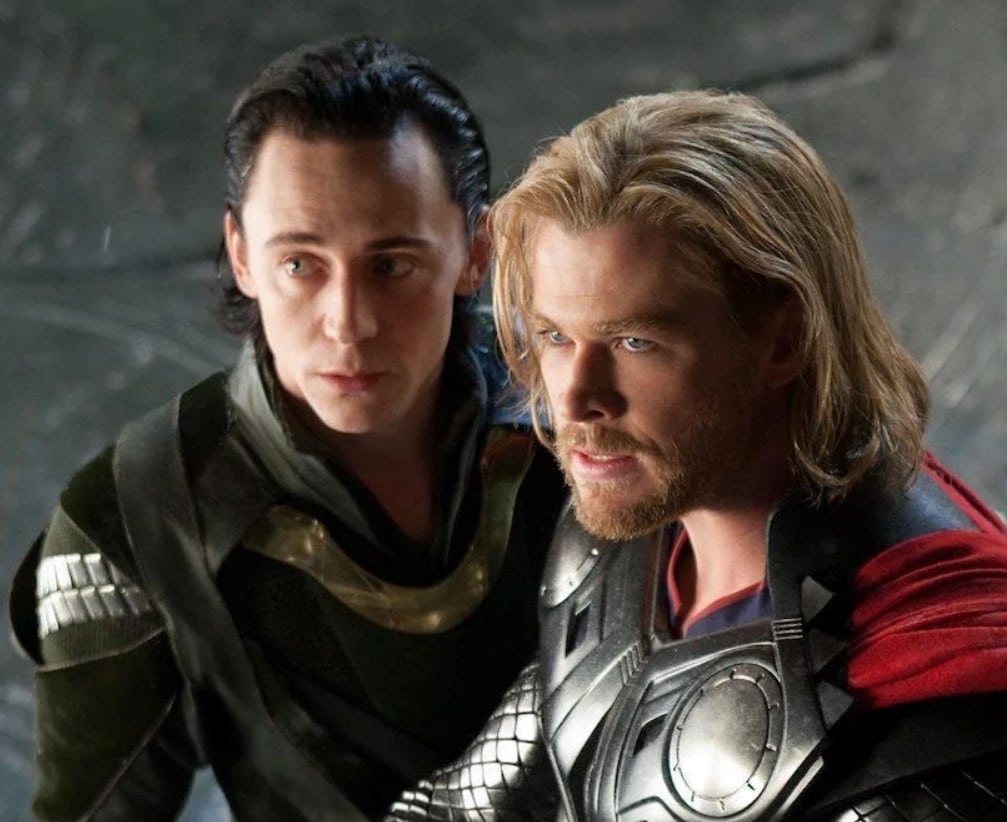 Loki Season 2 could be the last of Tom Hiddleston
Update: Tom Hiddleston appeared on The Tonight Show on Friday and said Loki Season 2 was the conclusion to "14 years of my life" and was asked about Deadpool 3, Avengers: Secret Wars and even Iron Man.
Update #2: True to his trickster ways, the god of mischief says it would be unwise to think he's done with the MCU.
November 11, 2023
Original article continues:
Regarding what is going on with Tom Hiddleston, following the Season 2 finale airing on Thursday, a rumor actually offered a lot of hope.
Via ThwipT on Twitter, the account tweeted "Loki will be leading another project before the next Avengers film with Marvel contemplating a few options."
The account said those options Tom Hiddleston could appear in include Loki Season 3 or a Thor and Loki duo movie.
With it said Tom Hiddleston would be appearing in another MCU project prior to the next Avengers movie, that would mean Loki would be back before the release of Avengers: The Kang Dynasty in 2026. Or if the rumors about Kang Dynasty getting canceled are true, maybe before Avengers: Secret Wars in 2027.
However, none of that looks to be happening.
Responding to the rumors in the tweet, the MyTimeToShineHello Twitter account shoots the rumors of a Tom Hiddleston Loki return down.
"No, he isn't," tweeted the account with a crying eyes emoji.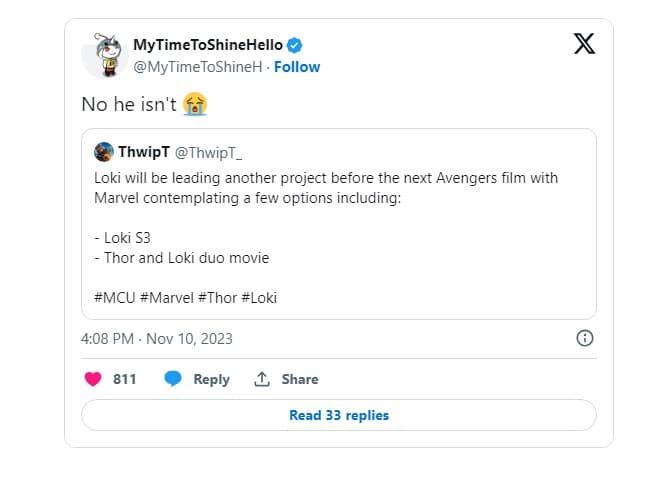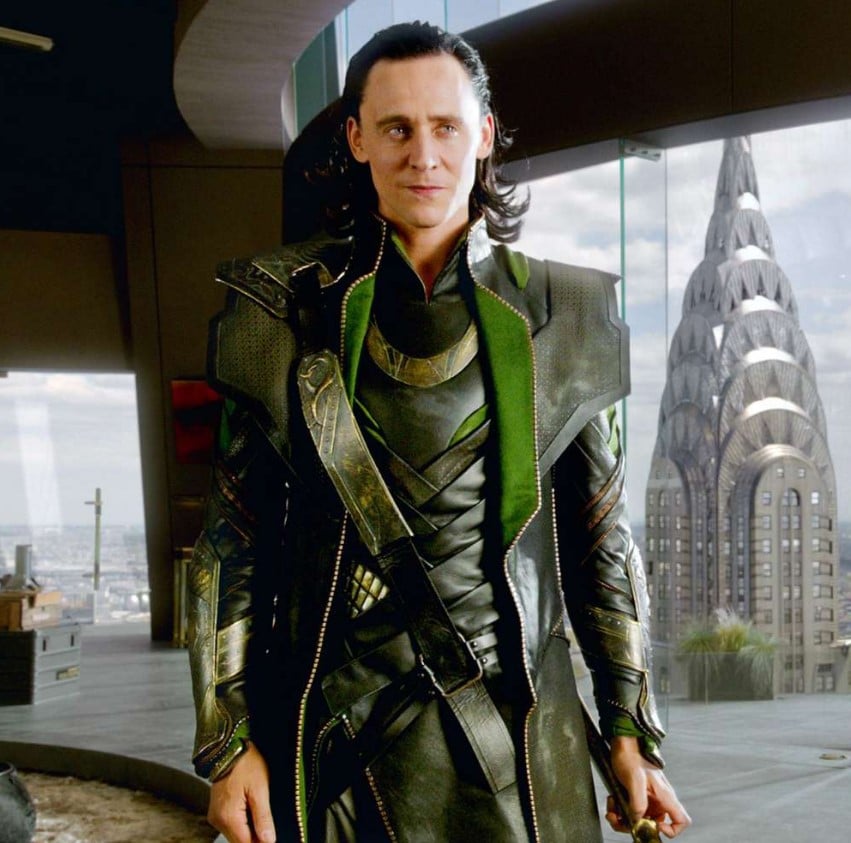 Why all the Marvel spoilers as of late?
While this is all considered to be a rumor, what I believe is happening is that the MyTimeToShineHello Twitter account and sister account, CanWeGetSomeToast, are being run by a professional public relations company out of Los Angeles. The accounts are dropping mad spoilers which is something I've only seen done in the past with Warner Bros. running that Man of Steel fan Facebook page back in the day.
I also asked my little birds in Hollywood about it and they said it has something to do with Disney prepping for a takeover. I questioned if Marvel is under attack due to all the spoilers being spilled as of late which also coincides with the release of that MCU book.
"Yeah, Marvel's never been the same since the Russo Brothers and James Gunn left. But mainly the real villain is Disney and their agenda along with Warner Bros. Both companies trying to set themselves up for takeovers," said my Comic-Con insiders who first told me Marvel is retooling Daredevil: Born Again in the Summer.
If it is the last we've seen of Tom Hiddleston and Loki, it's been a good run. Hiddleston first appeared as the trickster in Thor in 2011 and starred as the villain in The Avengers in 2012.