Following the recent casting announcements, a batch of rumors offers that English actor Toby Stephens was cut as the first choice to play the new Doctor Who which involves Russell T Davies building a Marvel-style Whovian Universe on the small screen.
The info comes from YouTuber Doom Cock who also reveals details on Davies' plans said to involve numerous spinoff series.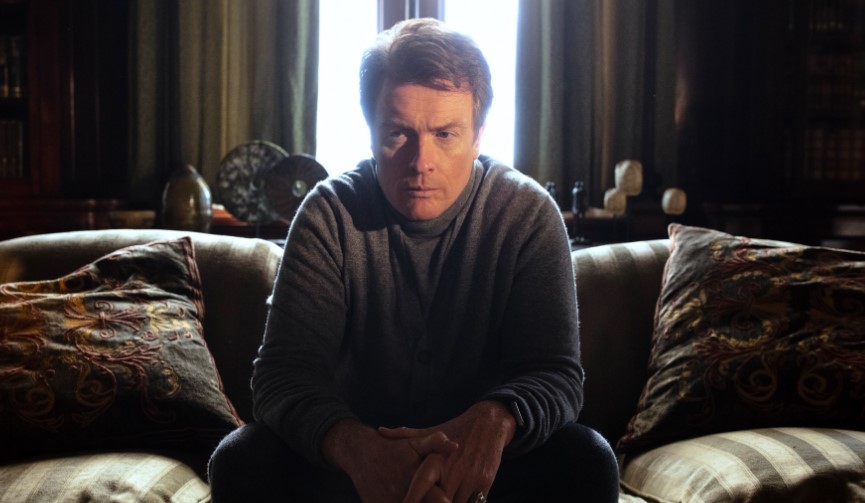 Toby Stephens was the first choice for the new Doctor Who
Regarding Toby Stephens (known for Netflix's Lost in Space), it's said Ncuti Gatwa was not Davies' first choice for the new Doctor Who to replace Jodie Whittaker and that footage was actually shot with Stephens regenerating into the 14th Timelord.
"Toby Stephens was going to be the Doctor since November," states Doom Cock's source. "Toby was the Doctor [that] Jodie regenerated to onscreen. Compare the mouths with the new guy and Toby's, and it will confirm."
Doom Cock claims the information comes from someone who was present when Jodie's regeneration scene was shot or from someone that has seen the raw footage from inside the BBC. It's also said that Sony Pictures TV, who officially bought Davies' Bad Wolf production company last year – the company producing Doctor Who Season 14 – wanted Toby Stephens in the role of the new Doctor Who because they have a good relationship with him (stars in Sony's Alex Rider on Amazon Prime Video pictured above), and also that Davies agreed.
"Yes, the actor in question was supposed to be the Doctor. 'I'm finally a ginger!' was his first line after he screamed and regenerated," explains the YouTuber who has a following of nearly 300K subscribers. "Toby was the one who was in the regeneration screen. Sony wanted him as he is under contract with them, and Russell liked him; however, the BBC still wrestling for power got the new black gay actor into the role, and Davies is just playing nice with them."
It's further said that the casting of Ncuti Gatwa as the new Doctor instead of Toby Stephens also means that reports Bad Wolf is in control of Doctor Who have been exaggerated.
It's also claimed: "Joe Martin's Doctor presented as the very first Doctor by [Chibnall] will be given a farewell appearance on Doctor Who but that will be that; they will never refer to her again."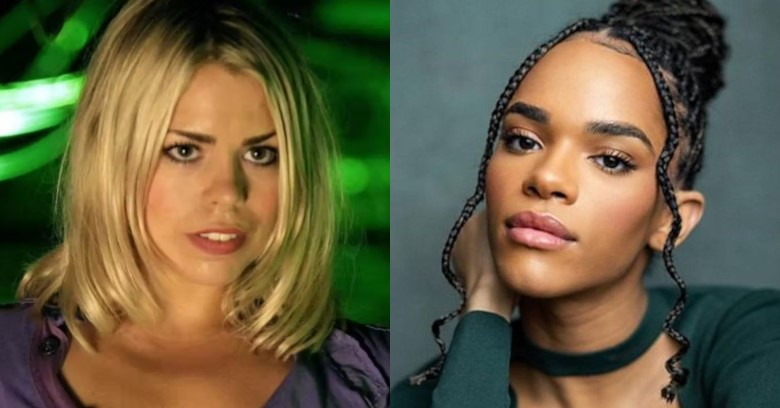 Doctor Who Russel T Davies Marvel-style rumors:
Regarding what Russel T Davies has planned, which is described as a Davies being the "Kevin Feige" of a Marvel-style Whovian universe (something Davies' previous Who universe has been compared to and described as), it's said that Sony wants to rival Disney's small screen verse Disney has for Marvel, and it's said the following series are penciled in:
Torchwood spinoff
Davies plans on doing a Torchwood spinoff with none other than Captain Jack played by John Barrowman, and the series is said to be set in "stone and is definitely happening" and that it will be announced around the 60th Anniversary Special assuming there are no contract issues.
Paranormal show
Another series said to be not a done deal that Davies is reportedly pitching is a paranormal detective-style show starring K9 and Ace who will be investigating various ghostly and otherwordly events (possibly aimed at kids).
Doctor Who animated miniseries
It's said a Doctor Who animated miniseries is in the works if Davies has his way involving the past Doctors with only the Seventh Doctor, Sylvester McCoy, and the Eighth Doctor, Paul McGann, presently confirmed.
Rose Tyler TV series
The biggest of the projects is claimed to be a spinoff TV series for Rose. The rumor offers Russel T Davies is "very keen" to do a Rose TV series based on the novel he wrote after his departure from the show. This show is "believed to be happening wholeheartedly" and is said to be the passion project that brought back Davies to showrun Doctor Who.
Regarding who is playing Rose as recently saw the announcement that Transgender actress Yasmin Finney has joined the cast of Season 14, Doom Cock thinks Davies is going with original actress Billie Piper as Davies loves the character of Rose and thinks it will be faithful to his vision of her which is played by Piper.
Regarding the Yasmin Finney Rose, similar to my own thinking, the YouTuber thinks Yasmin Finney will be playing a Multiverse version of Rose Tyler.