Director Andy Muschietti reveals cameos for The Flash movie he was forced to cut which included Grant Gustin, Lynda Carter Wonder Woman, and lots more.
Warner Bros. Discovery screened the flick Tuesday at CinemaCon where Muschietti participated in a Q&A and was asked about what characters they couldn't fit into the film.
Muschietti revealed that his initial cut of The Flash was four hours long, so as he had to narrow the time down for the theatrical release, cameos that were wanted had to be left out or didn't happen.
Muschietti said Lynda Carter's Wonder Woman from the '70s TV series, Marlon Brando's Jor-El from the 1978 Superman, as well as Burgess Meredith's Penguin and Cesar Romero's Joker from the 1960s Batman TV series didn't make their way into the movie (via Nerdist).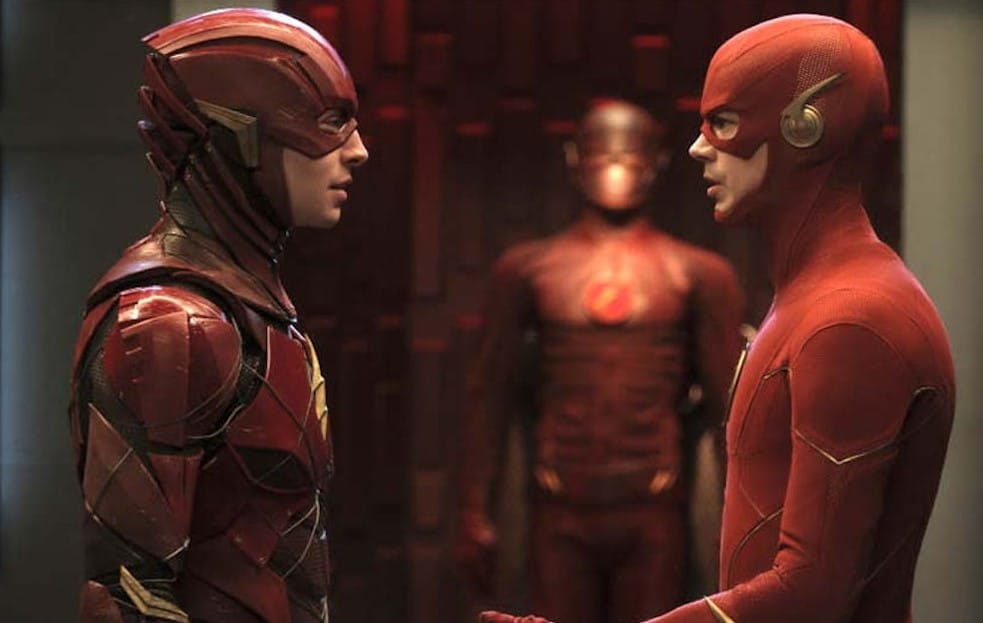 What about Grant Gustin in The Flash?
Regarding Grant Gustin, recall how Ezra Miller cameoed in Crisis On Infinite Earths, but Andy Muschietti said Grant Gustin didn't end up making his way into the movie but did have good things to say about Gustin's TV series.
"Of course, as I said before the list of cameos…was huge. So obviously we played with the idea of including DC characters from TV, but we just had to pick," said Muschietti.
Grant Gustin actually shot down rumors about appearing in The Flash a couple of weeks ago.
"No. There's been a lot of rumors out there for a long time. No one's come out directly and asked me ever on the record the entire time. People ask me on the street all the time. Yeah, I'm not keeping some big elaborate secret. No," said Gustin.
While Grant Gustin didn't get to cameo in The Flash movie, Geoff Johns made sure to include Grant Gustin in that super cool Titans Multiverse scene.
The Flash movie opens June 16.