Star Wars concept art has leaked online offering that The Rise of Skywalker could have been a much different movie.
Among some of the cooler art that has leaked reveals that Kylo Ren and Rey team together to defeat the Emperor and do head on over to the Dark Side as they rule the galaxy, as art shows Kylo Ren sitting in the Emperor's chair with Rey at his side.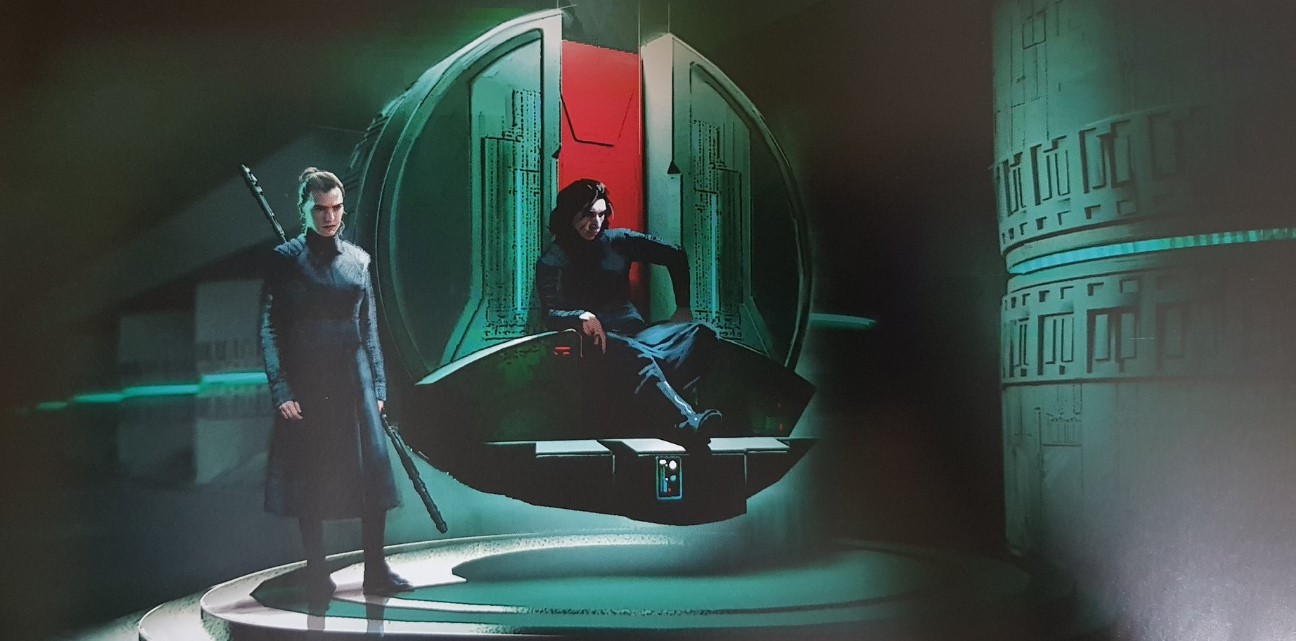 Another really cool piece of art reveals that Chewy had been captured where Kylo Ren visits the Wookie.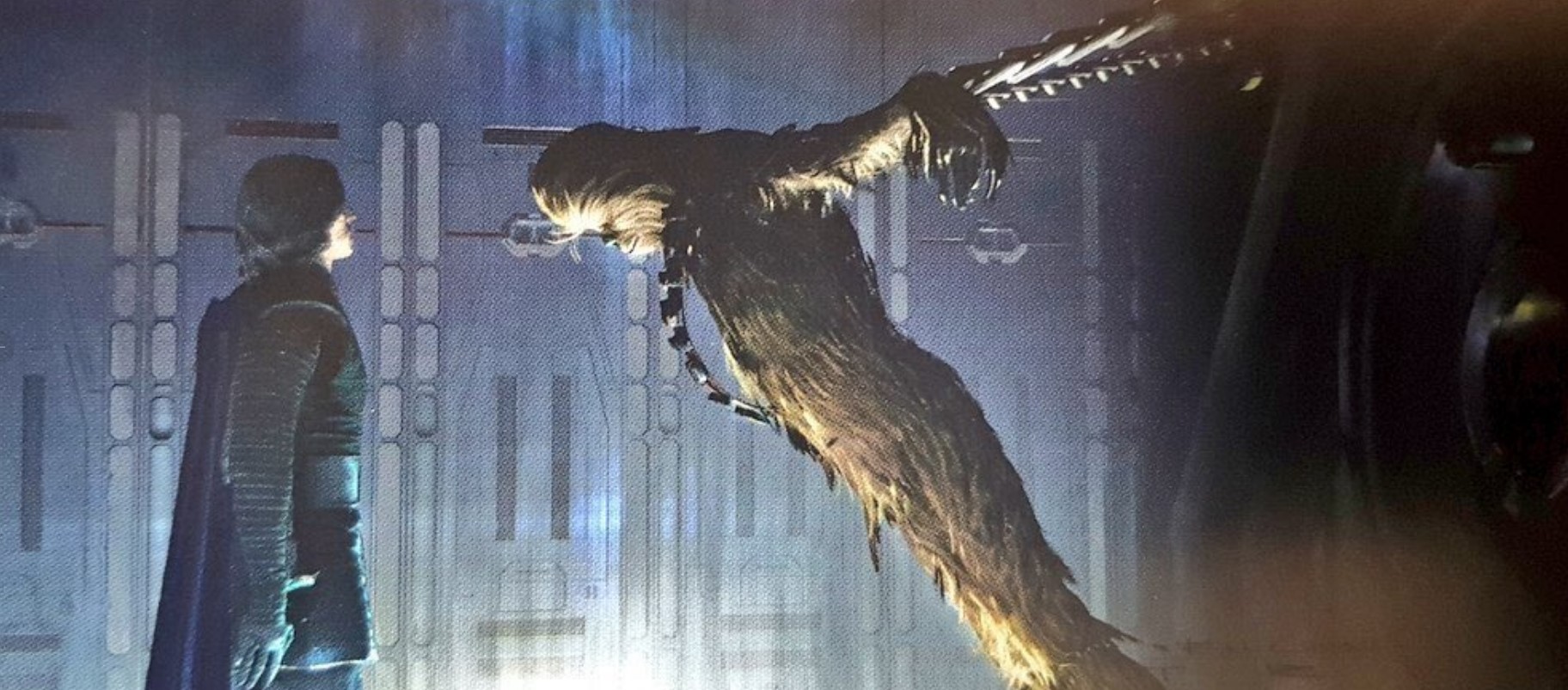 Darth Vader may have also taken some sort of larger role in a version of the script as art reveals Darth Vader's ashes seemingly communicating with Kylo Ren in some way.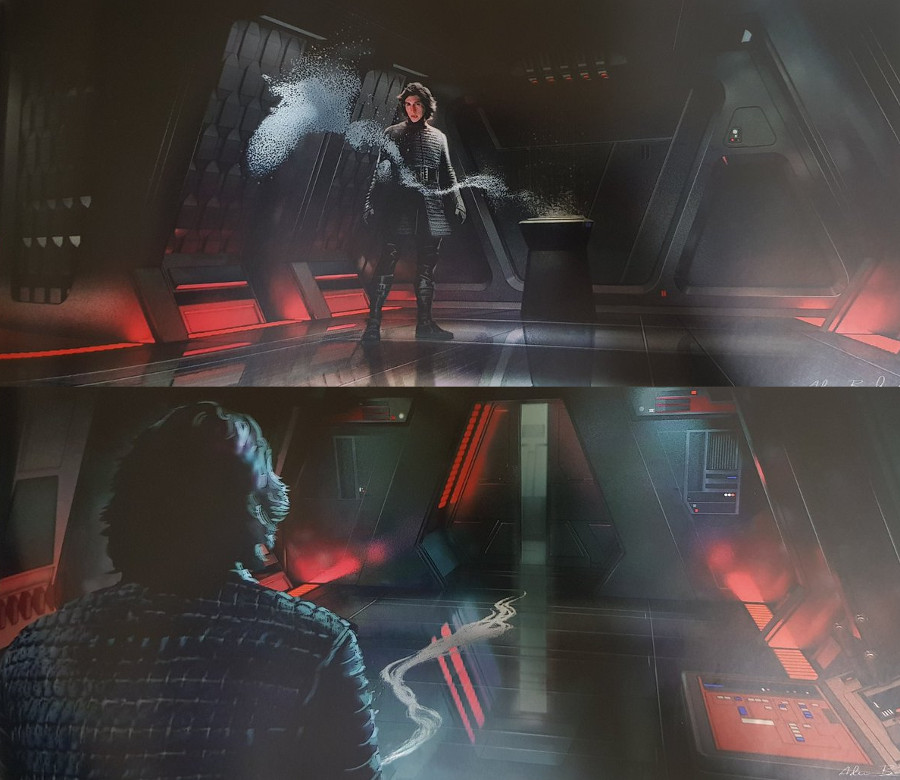 A scene also involves the Alec Guinness Obi-Wan Kenobi Force Ghost where Kylo Ren and Rey look to team up.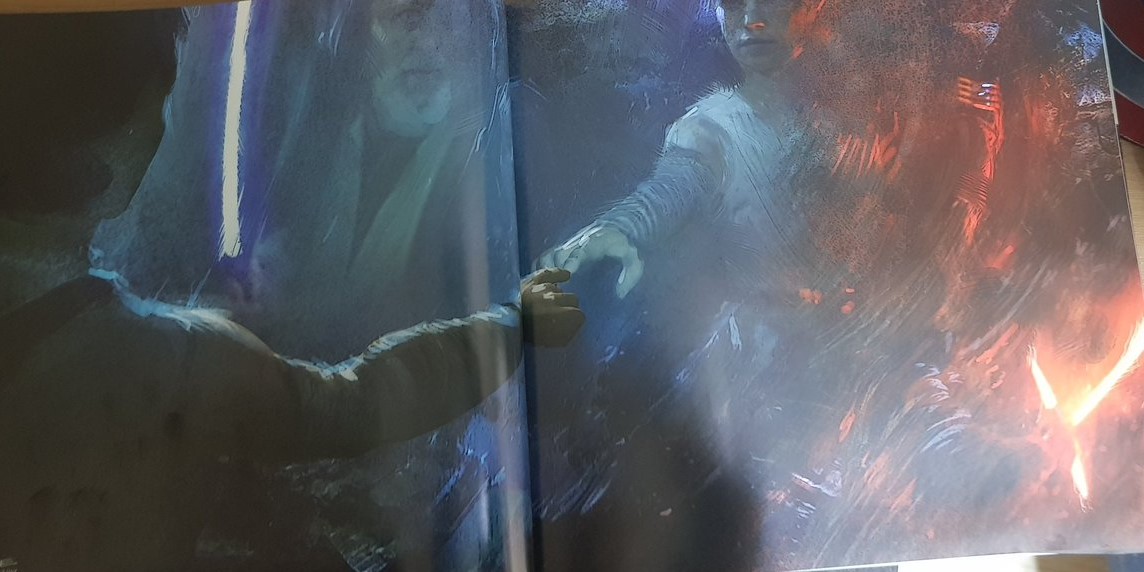 Art also offers that Kylo would be battling some sort of Darkside wolf-like creatures and also that Rey bests Kylo perhaps beheading him or nearly doing so.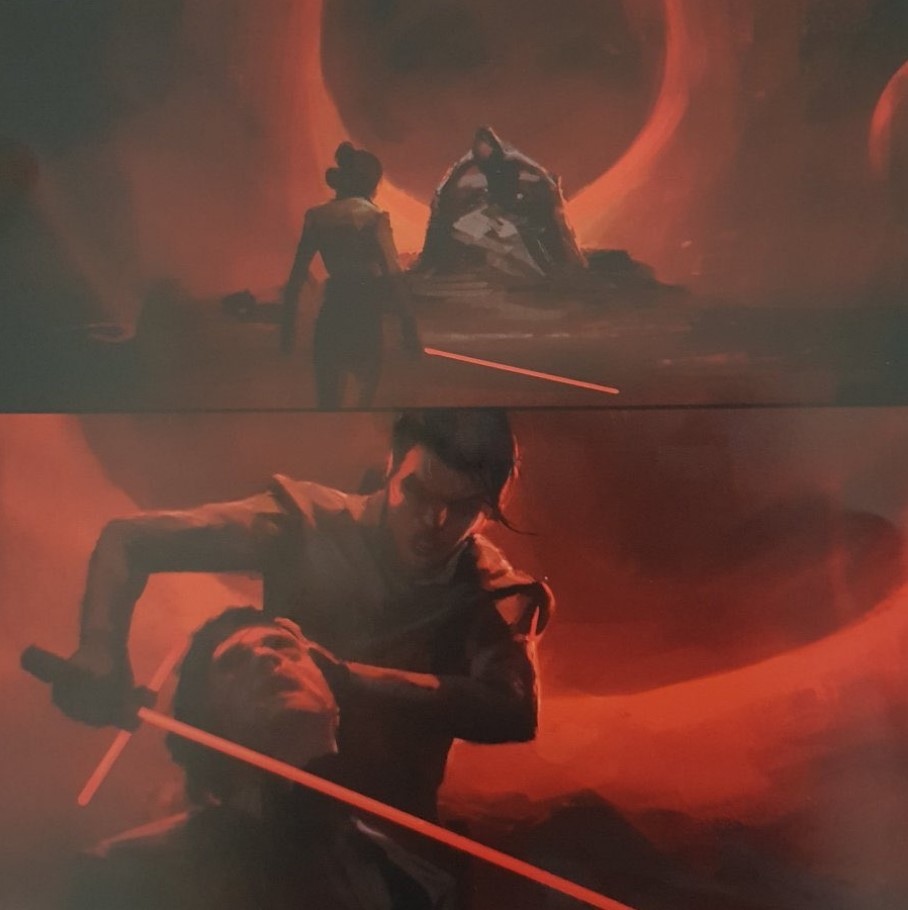 Additional art also offers what may be scenes from the Colin Trevorrow script that leaked online for his Episode IX "Duel of the Fates" as art reveals Kylo Ren on Coruscant at the Jedi Temple, with a second piece possibly showing an ancient Sith Master that Kylo was supposed to meet and kill using vampire-like powers that the Sith Master taught him.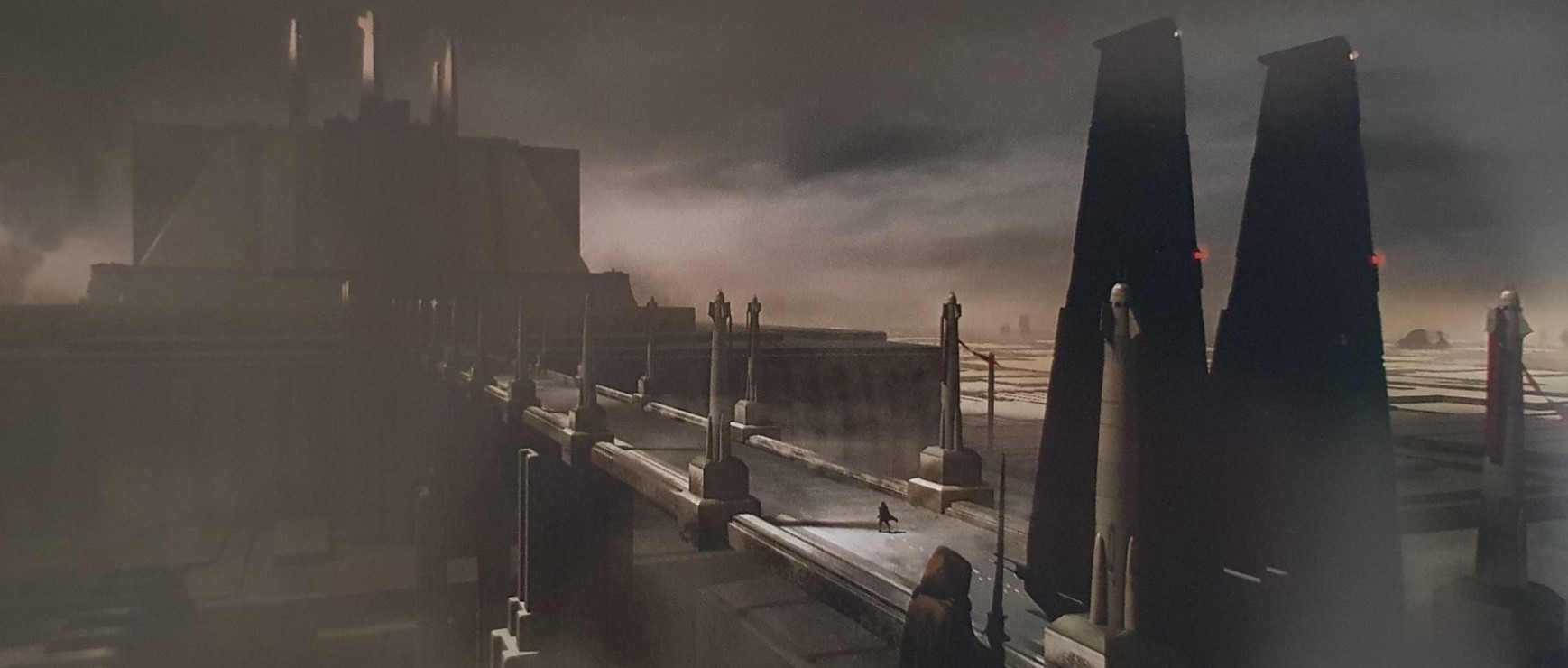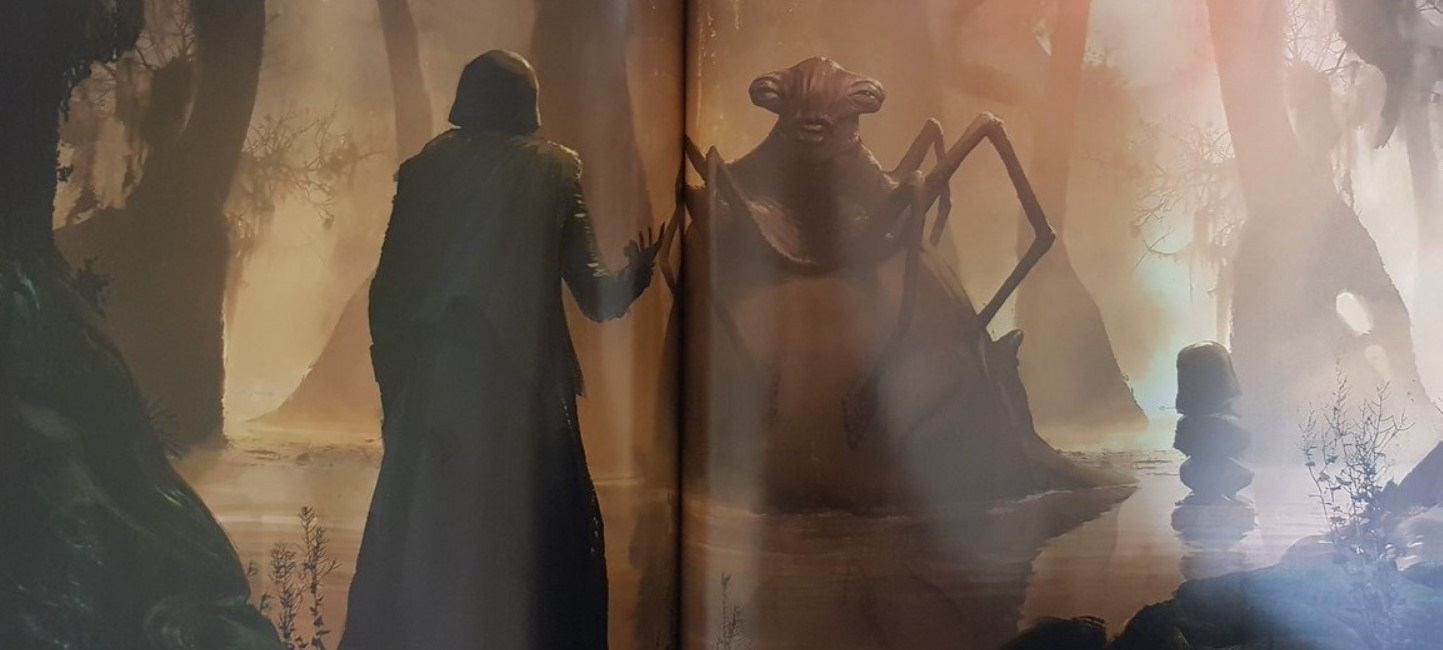 As the concept art seems to offer a different take on the theatrical version, it seems as if there were lots of different directions and plans for Star Wars: The Rise of Skywalker.
In addition to the leaked Colin Trevorrow script, there have been rumors of many different cuts for the movie including a J.J. Abrams and Kathleen Kennedy cut, a cut put together by Disney CEO Bob Iger and even a cut that George Lucas worked on. An Abrams cut is also said to have leaked that Disney is said to have intentionally sabotaged.
The art may be from the upcoming release for the The Art of Star Wars: The Rise of Skywalker book that gets released March 31:
The official behind-the-scenes book of concept, production, and post-production art for Star Wars: The Rise of Skywalker.

Go inside the creative process behind the most anticipated film of the century. The latest trilogy in the Star Wars film series brings the Skywalker Saga to a close and The Art of Star Wars: The Rise of Skywalker will take readers into the creative process behind visualizing the epic worlds, creatures, characters, costumes, weapons, and vehicles of the landmark conclusion more than 40 years in the making.