That Star Wars Rey movie starring Daisy Ridley announced recently at Star Wars Celebration is now in doubt with it claimed to be a fake announcement by Kathleen Kennedy in a desperate attempt to save her job and strongarm Disney CEO, Bob Iger.
The info comes from Hollywood producer and writer Kamran Pasha who is known for Roswell, New Mexico, Reign, Nikita, Tron: Uprising, Kings, Sleeper Cell, The Twilight Zone, and more.
Worth a mention is that Kamran Pasha was recently interviewed by the LA Times about the looming Hollywood writers' strike, and Fortune also uses and quotes Pasha about the ouster of Marvel's Victoria Alonso in an article where Fortune references Pasha as a "screenwriter and media industry expert" and a "Disney expert."
So we see Kamran Pasha has some big-time Hollywood connections and credentials and is well-rooted within the industry.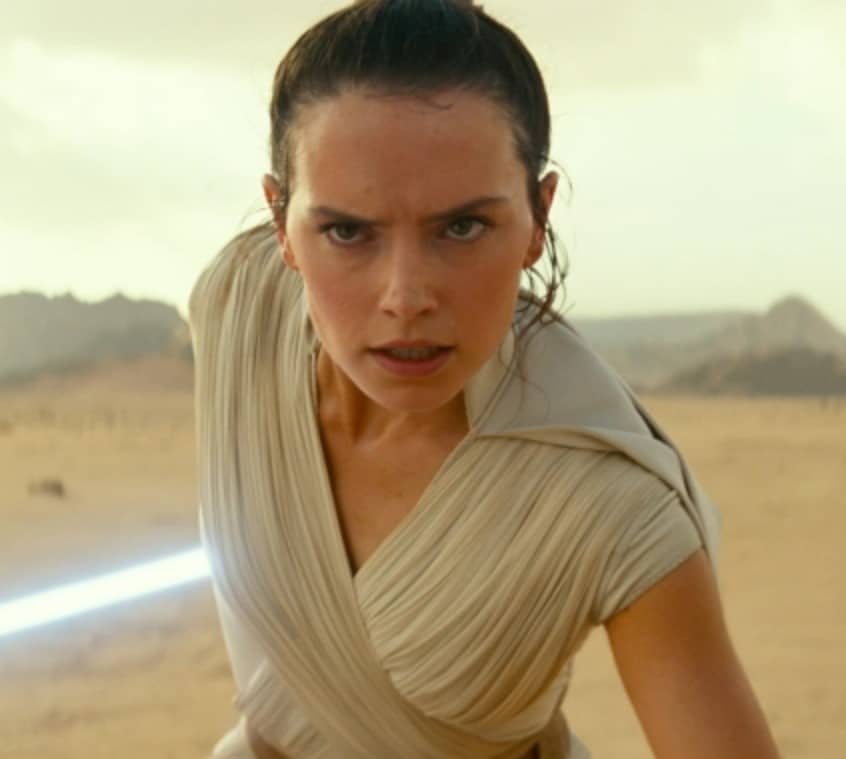 Bob Iger wants Kathleen Kennedy to step down
In an interview on YouTube, Kamran Pasha goes over what he has been told by an insider friend, where it is said Bob Iger had a big meeting with Kathleen Kennedy where the two clashed a couple of weeks prior to Star Wars Celebration.
What was the meeting about?
The meeting is said to have been about Kathleen Kennedy stepping down from Star Wars and Lucasfilm as Iger wants Kennedy to exit from Disney (in addition to Iger getting rid of Victoria Alonso, Iger also got rid of the eccentric billionaire Ike Perlmutter at Marvel).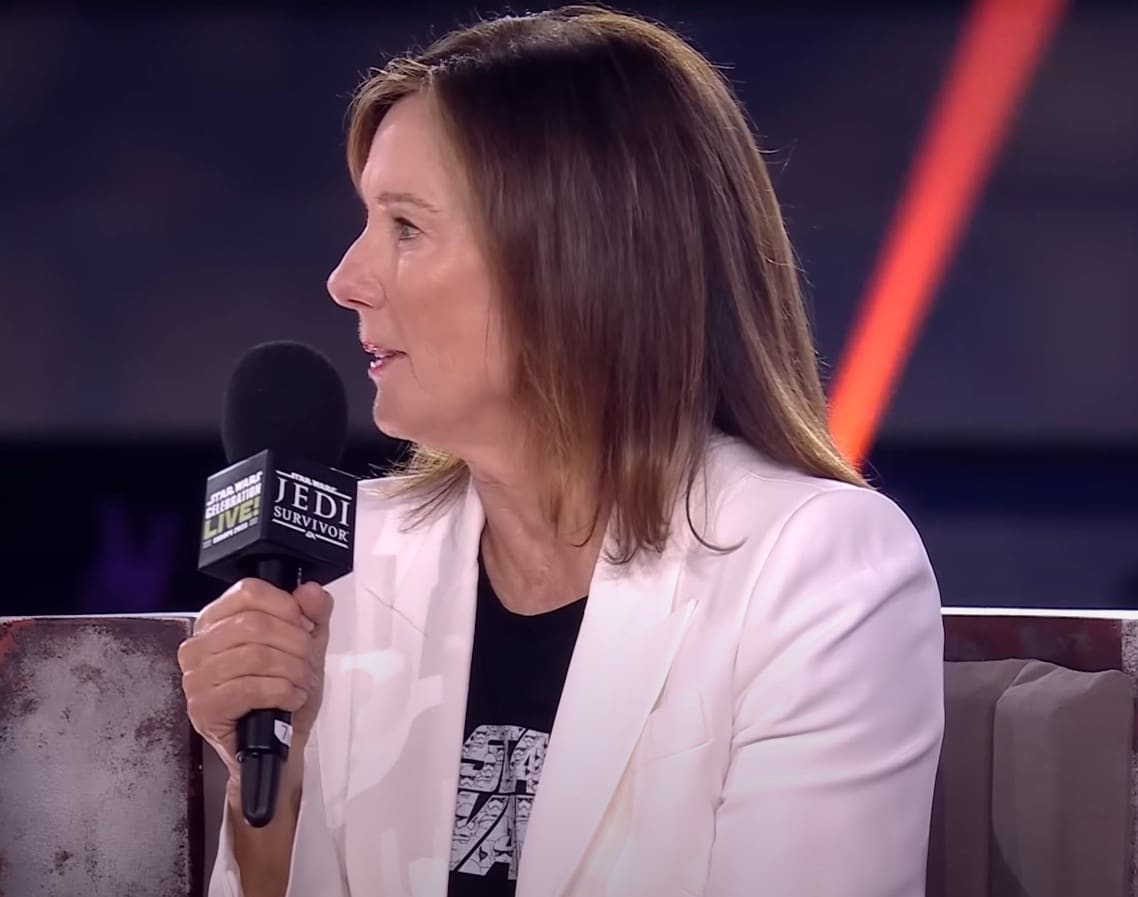 Kathleen Kennedy changed Star Wars Celebration to challenge Bob Iger
According to Pasha's sources, the meeting between Bob Iger and Kathleen Kennedy included that the plan at Star Wars Celebration was to give Kennedy a "Viking funeral" sendoff, which means she was going to be celebrated for all her accomplishments and such, and then following the release of Indiana Jones 5 this Summer, Kathleen Kennedy would announce her retirement from Lucasfilm.
Well, that's not what happened at Star Wars Celebration, as instead, Kathleen Kennedy announced the new Star Wars movie with Rey where Daisy Ridley returned on stage. It's further claimed from Pasha's source that the announcement of the Rey movie and even The Acolyte Disney Plus series was considered a big surprise by those who work at Lucasfilm.
So what's going on?
According to Pasha, Instead of having her "Viking funeral," Kathleen Kennedy is clashing with Iger as she doesn't want to leave Lucasfilm and that she wants to stay on another five years, so what Kennedy is doing is challenging Bob Iger with those surprise Star Wars Celebration announcements.
What essentially Kennedy is doing is putting Iger in a pickel, as on one side Iger wants her gone, but the other side has Kennedy wanting to stay, so Kennedy announces a bunch of new projects with the hopes it gets the fans all excited, so Iger keeps are onboard. Pasha also explains that Kennedy is hoping that Bob Iger will go away soon similar to what happened with Bob Chapek and that she'll remain, but Pasha doesn't believe that is going to happen with Iger and actually puts it forth that Kathleen Kennedy's Star Wars Celebration announcements backfired big time.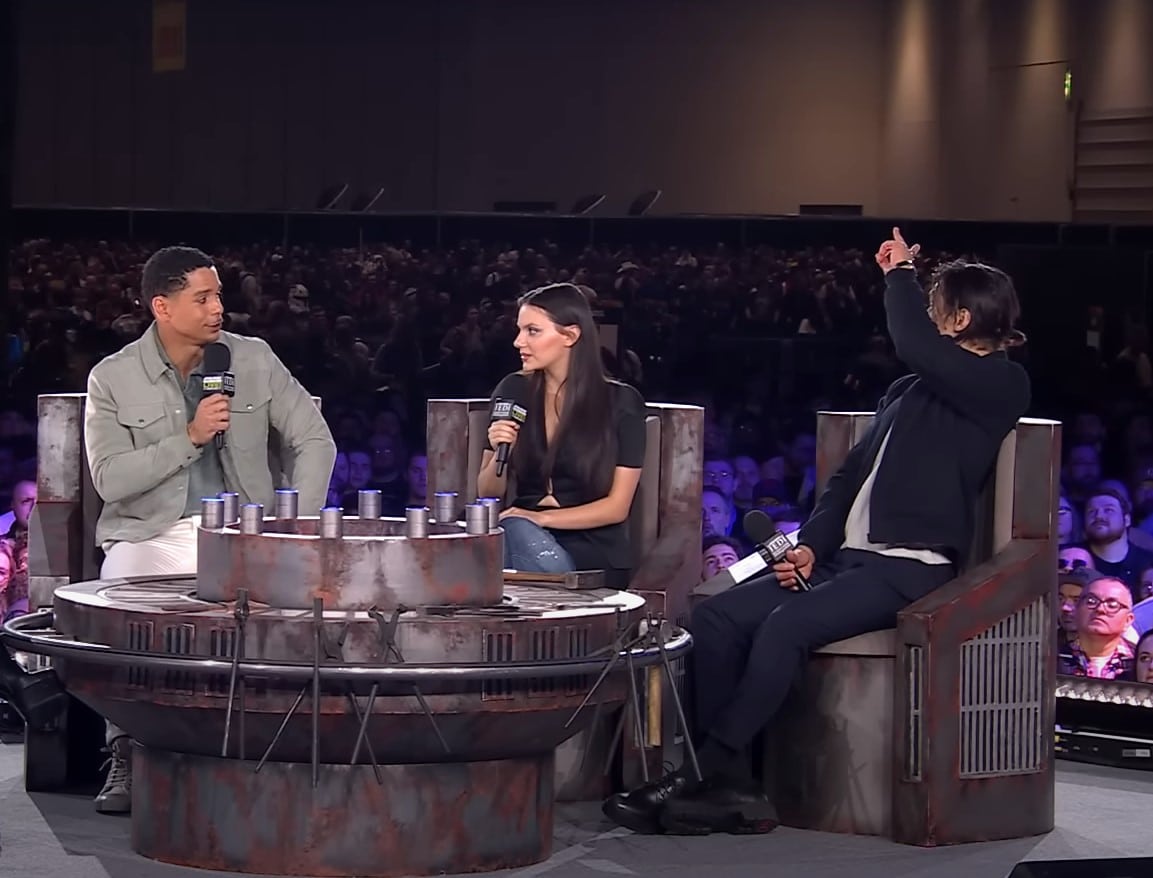 Kathleen Kennedy's Star Wars Celebration announcements backfired
How did they backfire?
Karman Pasha claims Disney did polling at Star Wars Celebration which shows all the fans were excited by the announcements about Ahsoka and the Dave Filoni and Jon Favreau projects, but the polling shows the opposite for the Kennedy projects involving Rey and Daisy Ridley and The Acolyte.
Pasha says Bob Iger is going to have another face-to-face meeting with Kathleen Kennedy, present the polling data, and go over what happened at Star Wars Celebration.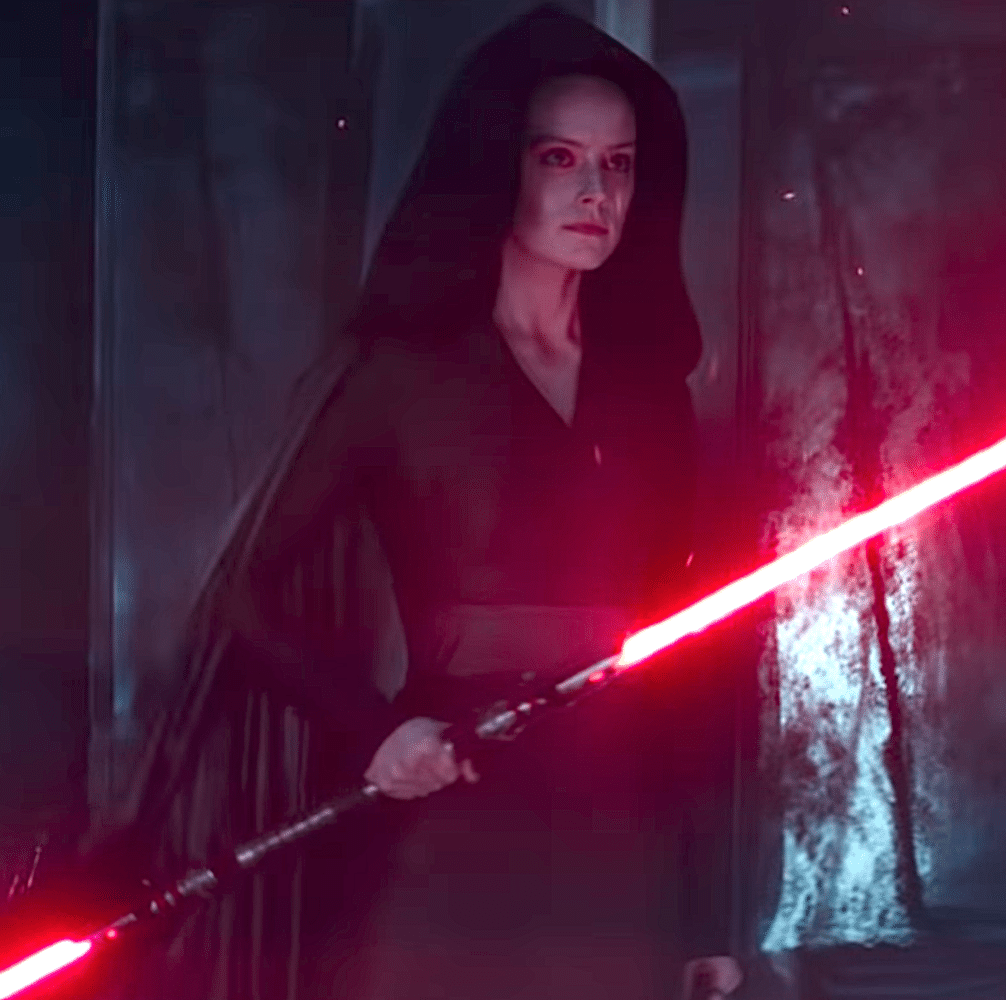 Hollywood trade sites given the go-ahead to attack Kennedy
Pasha also further points out that the Hollywood trade sites have now changed course as their narrative is now against Kathleen Kennedy, which hasn't happened in all the years Kennedy has been in charge of Lucasfilm and Star Wars.
Pasha says it isn't a coincidence that the trades are now attacking Kennedy and especially the Rey Star Wars movie.
According to Pasha, he believes the trades have been given the go-ahead from Bob Iger's camp that Kennedy will be gone from Star Wars and Lucasfilm and that the Rey movie isn't happening, hence why following Star Wars Celebration, three trade sites attacked the announcement.
Pasha points out how Matthew Belloni, the former editor of The Hollywood Reporter and an entertainment lawyer, attacked Kennedy in an article, where Pasha says Belloni is the type of guy in Hollywood who can call up Bob Iger and go out to dinner with the CEO.
Pasha points out a second article published by Belloni's former employer as THR also posted an article about how fans are turning on The Mandalorian Season 3 (it's rumored Kennedy got involved and is causing problems) where THR also makes a joke about Kennedy's announcements actually happening this time.
A third article from THR's competitor, Variety, also attacks the Rey Star Wars movie announcement.
So as Kamran Pasha points out, all three articles from different Hollywood trades were published one day after another, and again, it's all not a coincidence, as Disney and Iger want the narrative put out there that Kennedy's announcements aren't going to happen (the Patty Jenkins Rogue Squardon isn't happening and Kevin Feige's has been canceled following all the Marvel problems) and that she will be gone from Lucasfilm and Star Wars.
Also regarding Rey and Star Wars, Pasha points out that the merchandise for Rey has never sold and that Daisy Ridley is not exactly a superstar actress, where he does point out it's not due to her acting but the "garbage material" Ridley was given for the Disney Sequel Trilogy.
Bob Iger also recently said he is taking a careful look at Star Wars, does going with a Rey movie, a character that is the reason Disney stopped making Star Wars, sound like a careful approach?
Pasha has further revealed the two Ms. Marvel episodes directed by Sharmeen Obaid-Chinoy had to be reshot completely, with Sharmeen Obaid-Chinoy Kennedy's choice to direct the Rey movie.
Check out the interview on YouTube for more, and Kamran Pasha also launched a Patreon where he interacts with fans and posts insider info about the industry.