Star Wars: The Last Jedi is currently trending on Twitter with over 31.3k tweets about the controversial movie that separated the fan base and near destroyed the George Lucas franchise at Disney.
The flick was released back in 2017 directed by Rian Johnson and was the sequel to J.J. Abrams' Star Wars: The Force Awakens that at the time was arguably the most anticipated movie of all time as fans were salivating at the return of Mark Hamill as Luke Skywalker.
However, instead of getting Luke as a Jedi Master, Rian Johnson and the head of LucasFilm, Kathleen Kennedy, spit in fans' face and ruined the character of Luke Skywalker as well as Star Wars, where things got so bad that subsequent movies failed at the box office, merchandise sales crashed, and no one went to visit the new Disney Star Wars theme parks.
A recent rumor now offers that a Star Wars "civil war" is taking place between Kennedy and those loyal to Lucas who include Jon Favreau and Dave Filoni with rumors offering Disney is attempting to make right what went wrong with Star Wars by erasing The Force Awakens, The Last Jedi, and Skywalker, from canon and resetting the franchise.
"[The Force Awakens, Last Jedi, and Skywalker] will be removed from canon, isolated in their own alternate timeline and regarded as an Elseworlds-like installment under the label of Star Wars Legends," claims a Youtuber who also said Kathleen Kennedy may be stepping down and that Disney may have put the stop to a Brie Larson and Rian Johnson Stars Wars movie.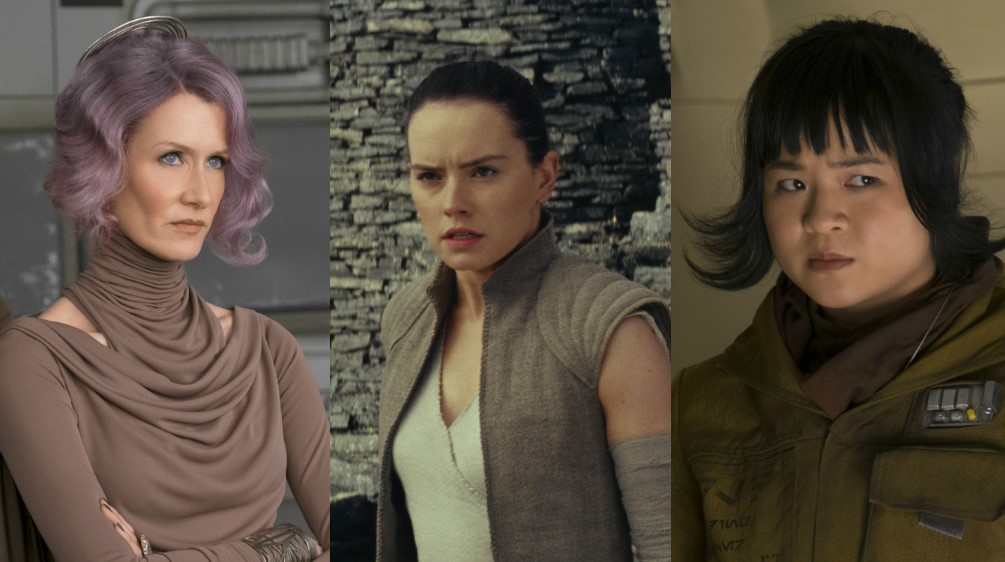 Regarding The Last Jedi trending on Twitter:
you can say that the last jedi didn't ruin luke skywalker's character all you want. but you're disagreeing with luke skywalker. pic.twitter.com/w5TLWrosbT

— kristen ✿ (@risingskywalker) July 12, 2020
why is the last jedi trending??? thought we as a society progressed past the idea of acknowledging that hot mess ever existed pic.twitter.com/EBtcHYh8X3

— it's star wars hours (@FANGIRLOVERLOAD) July 11, 2020
The Force Awakens, The Last Jedi, and The Rise of Skywalker did not treat Luke Skywalker well…https://t.co/1Fp54L8wYA#StarWars

— Itchy Bacca (@ItchyBacca) July 12, 2020
The Last Jedi is trending.

Reminder: Rose Tico was a great character and Kelly Marie Tran is the best. That is all. pic.twitter.com/nLZvmpe3Fa

— Geeks of Color #BlackLivesMatter (@GeeksOfColor) July 12, 2020
The Last Jedi is still the one of the wrost Star Wara flims I have ever had the displeasers to watch with its awful writing, Plot holes, contravenes, and its poor treatment characters both old and new pic.twitter.com/w3ETRegu8a

— And Welcome to the JAM (@deathbattle14) July 12, 2020
idk why the last jedi is trending but stan the best fight scene to ever exist pic.twitter.com/n9nG4jMgSI

— ♡ (@kyloreyn) July 12, 2020
the last jedi trending?? lmfao stan revenge of the sith instead pic.twitter.com/FycjrBuhqM

— ceo of anidala quotes ✿ (@padmesanckin) July 12, 2020
I don't know why The Last Jedi and The Rise of Skywalker are trending. I assume it's one of those clickbait websites trying to stir shit up. Or the worst elements of Star Wars Twitter are on their bullshit hate jag.

I don't care. I absolutely adore both movies and I always will. pic.twitter.com/zKO6huMyPm

— Jared Kozal (@jkozal) July 12, 2020
Seeing as how The Last Jedi backpedaled on the entire storyline of The Force Awakens, which in turn backpedaled on the entire storyline of Return of the Jedi, I'd say the whole Sequel Trilogy was artistic cowardice of the highest order. https://t.co/Be1Xi4MPOy

— S T E V E N – The Fandom Menace Illustrator™ (@StevenWayneArt) July 12, 2020
Opinions on sequel trilogy:

The Force Awakens: Not bad but not memorable either.
The Last Jedi: Pulls a LOT of stupid moves and ruins Luke, would've been fine if it wasn't a Star Wars movie.
Rise of Skywalker: Too many half-assed decisions, which ruins the movie. pic.twitter.com/1WRbm8IdHe

— PhantomFox (@Phantom_Fox75) July 12, 2020
The Last Jedi is a movie that totally subvert all expectations. It made u think it a great movie when it was really TRASH. It made u think ur hero had purpose but he didn't & it gave us MarySueRey who didn't need a heros journey cause she was already the best. FUCK THIS MOVIE—- pic.twitter.com/Xw372dLhqw

— Gentlemen Abu Nas Prime—-‍——– (@TheCloudCity1) July 12, 2020