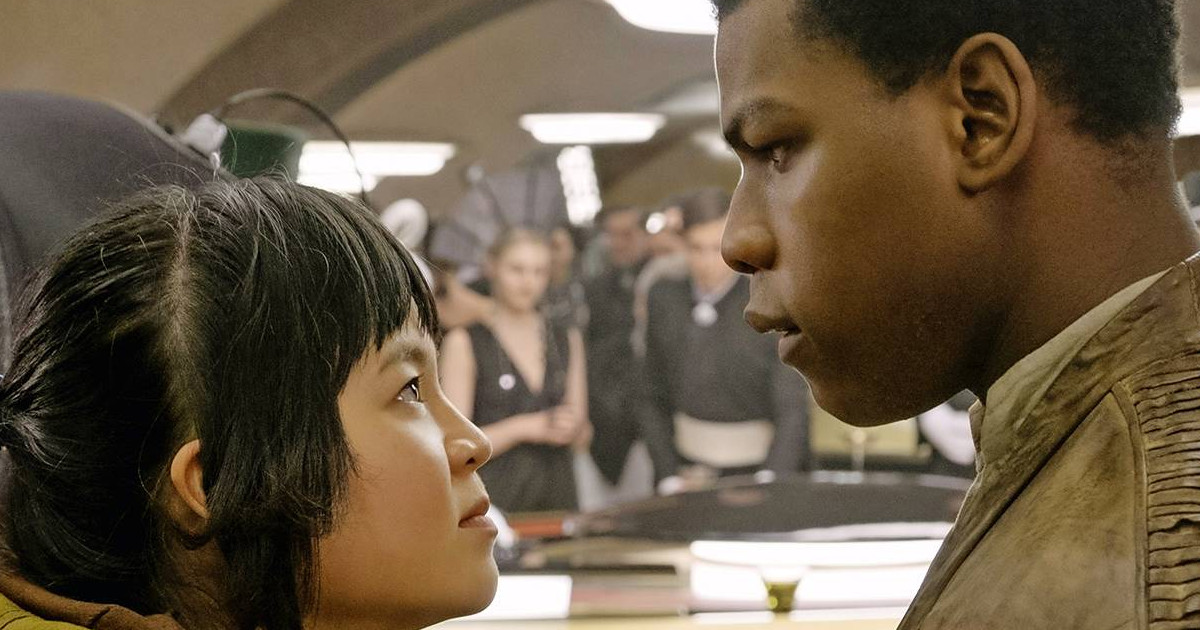 Another new image from Empire Magazine has been released for Star Wars: The Last Jedi featuring John Boyega as Finn and newcomer Kelly Marie Tran as Rose.
Director Rian Johnson also added:
"I wanted a new environment that was like dunking your head in a cool bath of water, right in the middle of movie," explains Johnson. "Apart from the prequels, all the touchstones that make something feel like Star Wars have to do with griminess and dirt. I wanted to do something completely different."

"The perception of these films is that they're all planned out on a secret sheet of paper in advance, but that's just not the case," he says. "I wasn't given an outline of where it goes or even a list of things to hit. It really was just, 'Okay, what's next?'"

"I was terrified coming into this that I was gonna be like Barton Fink and have a script that was due six months ago and I'm still on page three writing about fishmongers. But it's the most fun I've ever had writing something. The whole experience was incredible: just tapping into my ten-year-old self. Even though it's Star Wars, the whole thing has felt bizarrely similar to my experience making Looper or Brick or The Brothers Bloom."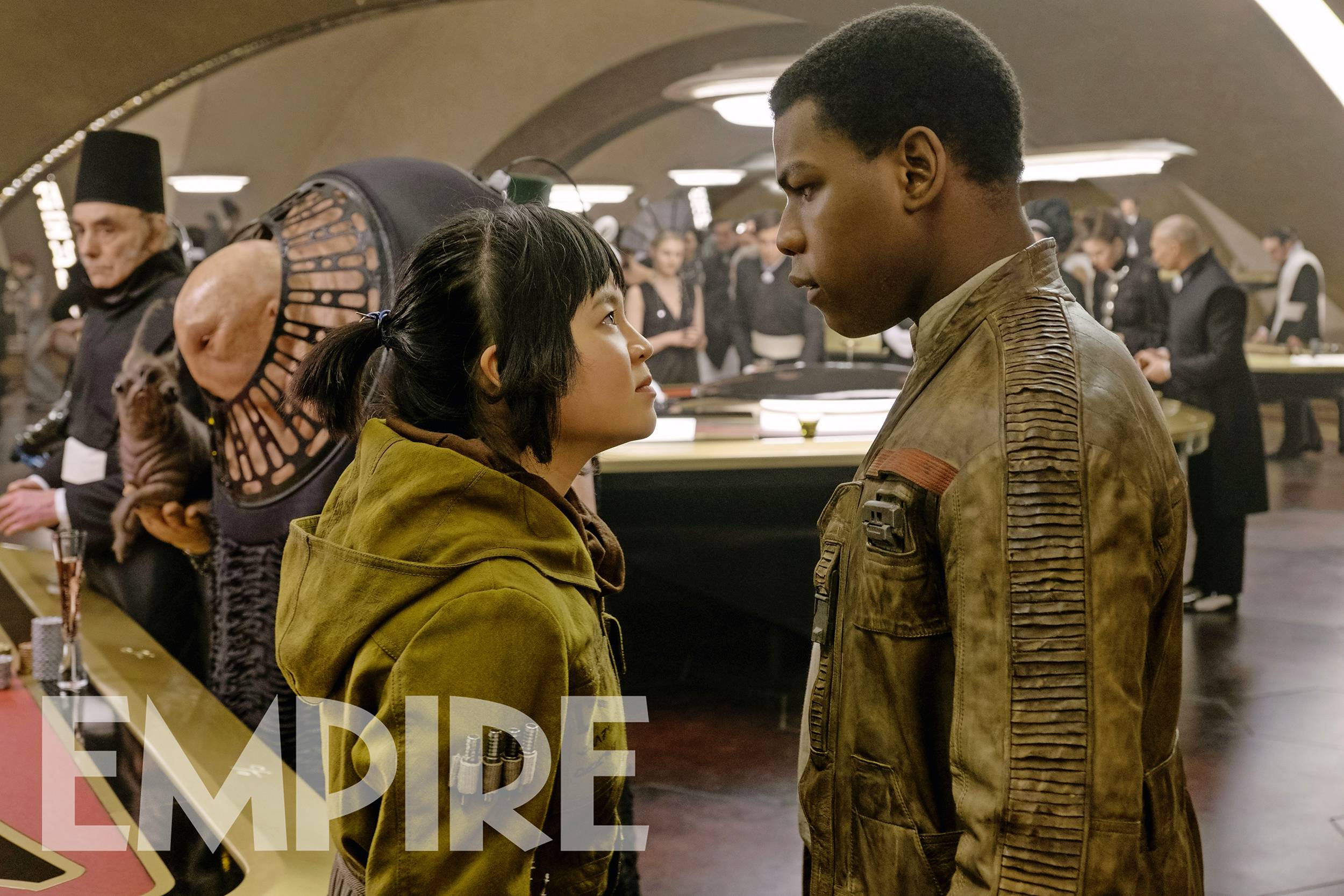 Star Wars: The Last Jedi has a December 15, 2017 release directed by Rian Johnson starring Mark Hamill as Luke Skywalker, the late Carrie Fisher as General Leia Organa, Adam Driver as Kylo Ren, Daisy Ridley as Rey, John Boyega as Finn, Lupita Nyong'o as Maz Kanata, Oscar Isaac as Poe Dameron, Domhnall Gleeson as Hux, Anthony Daniels as C-3PO, Gwendoline Christie as Captain Phasma, Andy Serkis as Supreme Leader Snoke, with Benicio Del Toro, Laura Dern and Kelly Marie Tran as Rose.